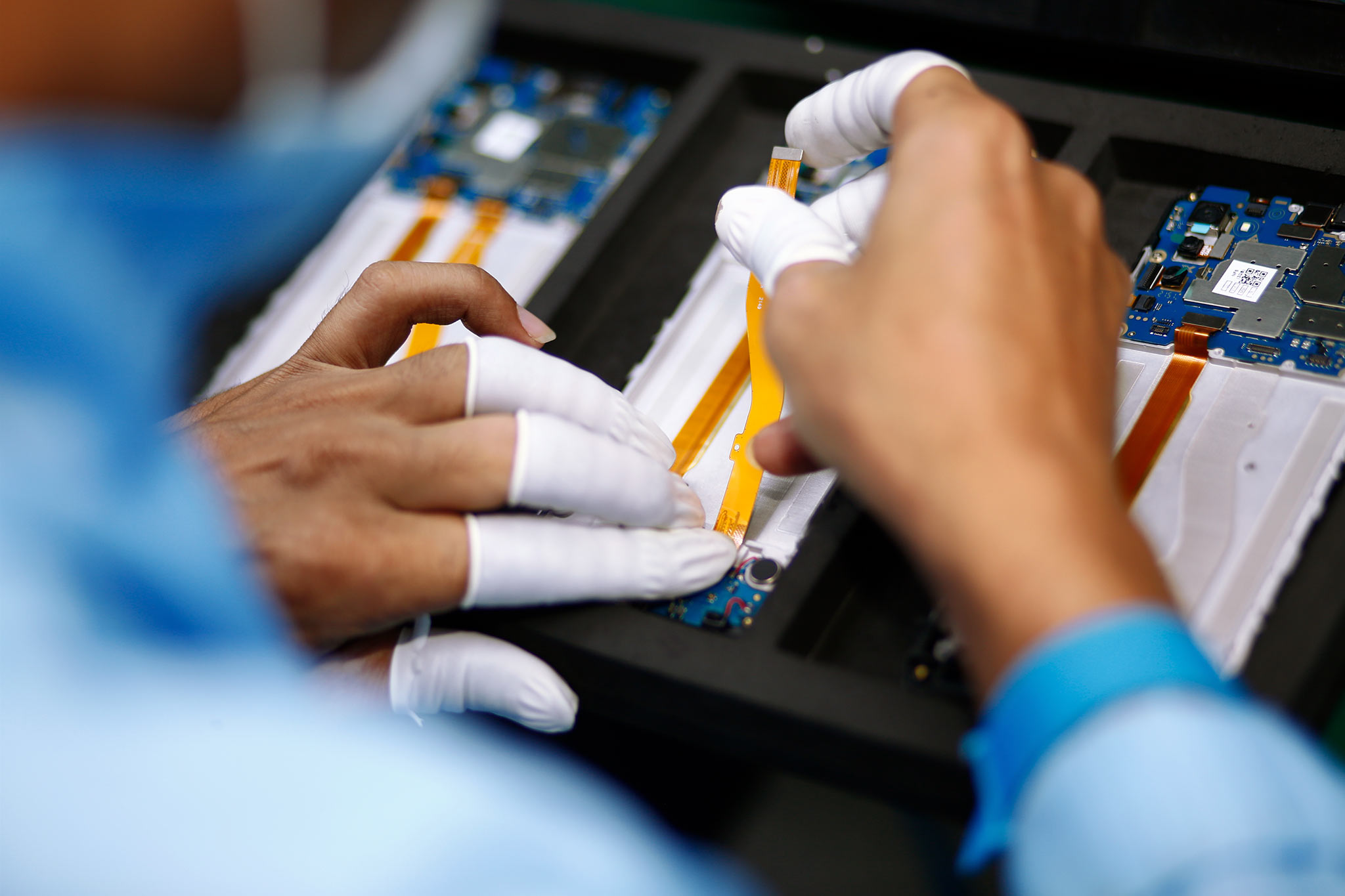 An Emerging Global
Electronic Powerhouse
Made in Bangladesh
Domestic and foreign companies are taking advantage of incentives and low costs in Bangladesh to manufacture electronics for local and global markets.
---
One of the world's fastest-growing economies, Bangladesh has witnessed significant increases in purchasing power. Combined with rapid urbanization, this has increased women's participation in the workforce and nationwide electrification has created a $3.2 billion market for electronic goods and digital devices growing 11% annually.

Though refrigerators, rice cookers, washing machines, and TVs make up the bulk of the market, smartphones are the most sought-after devices. There is considerable growth potential, with about 54% of the country's 164.7 million population being unique mobile subscribers. From importing most of its electronic goods 15 years ago, Bangladesh now has more than 3,000 local manufacturers meeting 90% of domestic demand.
---
Progress and Prosperity
With rising incomes creating a burgeoning market for white goods in Bangladesh, locally assembled products meet 90% of domestic demand. Tariffs and tax incentives have spurred local manufacturing, and 75% of refrigerators, 40% of TVs, and 20% of air conditioners sold in Bangladesh are assembled domestically. As most components used in appliances and devices are imported, there is significant room to grow by setting up facilities to manufacture these parts locally.





Of Bangladesh's 17 major electronics manufacturing plants, eight are domestically owned, including leading manufacturer Walton Hi-Tech Industries. The rest are owned by foreign brands. With multiple manufacturers and some of the lowest wage costs for skilled and semi-skilled workers, Bangladesh offers global brands a lower cost manufacturing base than countries like China, Vietnam, and Cambodia.

"We not only think about generating profit, but we also constantly think about how a product or feature can better the lives of everyone involved in making and using it," says Golam Murshed, CEO, Walton.
This philosophy of innovating while maintaining quality and compliance of the highest standards is what is positioning Bangladesh as a future electronics powerhouse.

Golam Murshed, CEO, Walton
Building a Tech-Savvy Nation
Affordable technology is central to the government's Digital Bangladesh initiative, which envisages leveraging information communication technology (ICT) to achieve sustainable development goals, generate employment, and make Bangladesh a developed economy by 2041. Its key objectives include fostering and raising ICT skills, making e-government services readily available, and using digital technology to spur growth in all economic sectors.

Domestic companies support this vision by manufacturing and selling affordable computers, laptops, and mobile phones.

Upskilling for Inclusive Growth
The government and the private sector have joined forces to develop ICT skills and grow startups. The government's Professional Outsourcing Training Program has trained 13,000 unemployed people in key areas of graphic design, web design and development, and digital marketing. The Bangabandhu Innovation Grant (BIG)—an initiative under the government-led Innovation Design and Entrepreneurship Academy (iDEA) Project—aims to build a startup ecosystem and provide grants to 100 startups and encourage innovation by young entrepreneurs.






"These initiatives to foster technological awareness and empowerment are paving the path toward progress," says Murshed. "The next revolution needs to happen in the technological sector and these initiatives are groundbreaking in that context."
Sustainability
The proliferation of electronic devices poses challenges for the safe collection and disposal of e-waste, which contains hazardous substances. In Bangladesh, common e-waste items include computers, entertainment devices, mobile phones, TVs, and refrigerators, and volume is expected to surge as products become more affordable.




To prevent indiscriminate disposal and encourage responsible behavior among consumers and manufacturers, the government is increasing awareness of the dangers of plastic and e-waste and setting guidelines. The Hazardous Waste (e-waste) Management Rules, 2021, require manufacturers to establish collection centers and set aside funds for e-waste management. The rules also set collection targets that increase from 10% in the first year to 50% in the fifth and subsequent years.
Pledging to cut the production and consumption of hydrofluorocarbons by more than 80 percent over the next 30 years, Bangladesh ratified the Kigali Amendment in 2020. Furthermore, in a significant commitment towards green technology, Walton has improved energy efficiency through a joint project with the Department of Environment and the UNDP saving 42 million KWH of electricity per year.

International Recognition
Home-grown electronics giant Walton sells its own branded line of products, and exports to more than 45 countries across South Asia, the Middle East, Europe, North America, Australia, and the Commonwealth of Independent States countries. "Walton's contribution to boosting the country's manufacturing industries as well as national economic progress is remarkable," says Dr. M. Jafar Uddin, CEO, Bangladesh Foreign Trade Institute (BFTI), and former Senior Secretary in the Ministry of Commerce.

Walton's exports have risen from less than $1 million in 2018 to $14 million in 2020, despite the pandemic. The company's products currently have a combined market revenue of about $1 billion in local and international arenas. CEO Golam Murshed wants to increase the figure to $10 billion over the next nine years.
Bangladesh is now known for its aggressive footprint in the global market through our superior product quality.

Golam Murshed, CEO, Walton
"The biggest advantage that Walton has in this regard is that we have managed to present cutting-edge innovations like IoT and voice-controlled devices while keeping our prices extremely affordable for the masses. The fact that it does not hurt your pocket to avail a fridge, a microwave oven, an AC, or even a washing machine is what makes our brand stand out," says Murshed.
---
Read More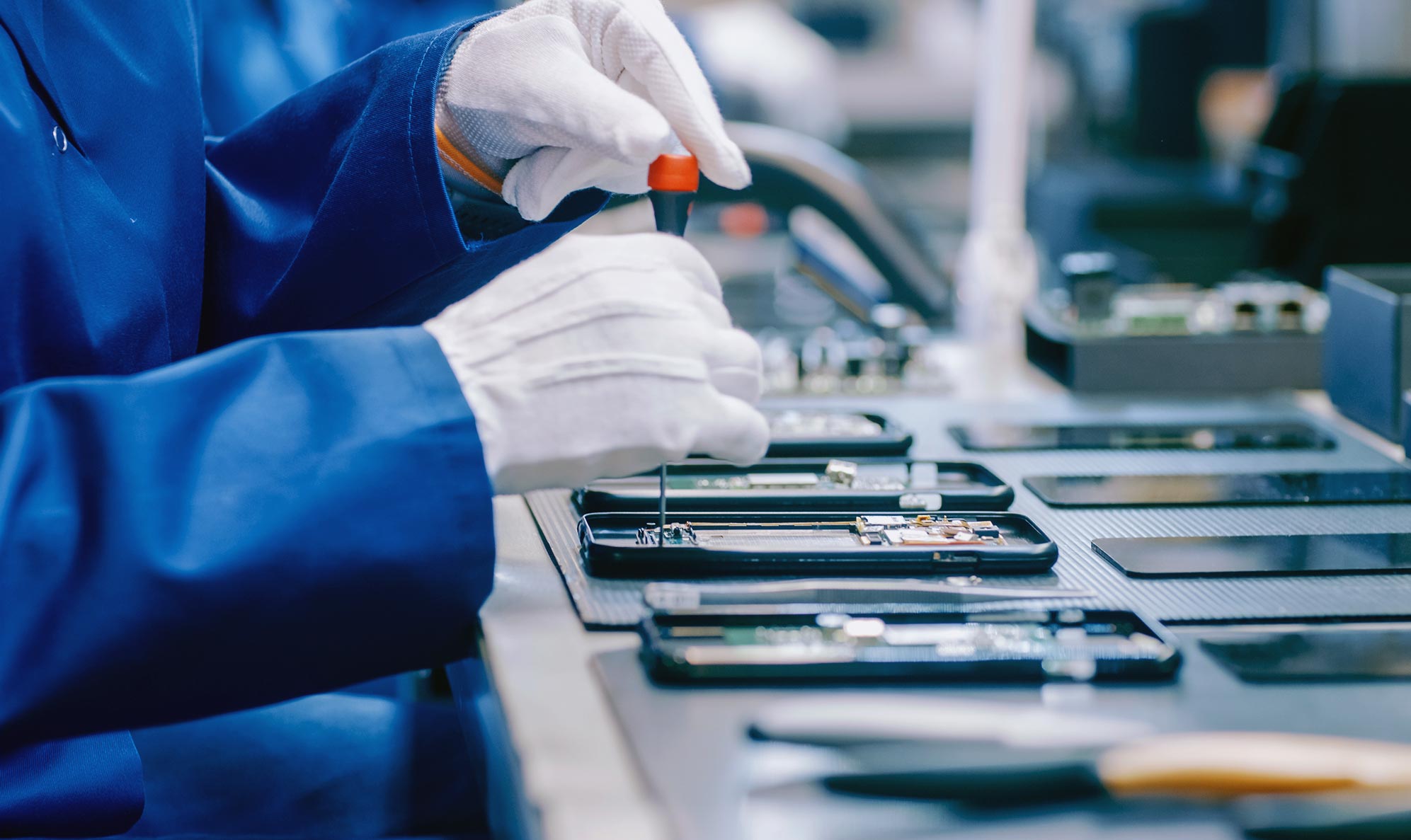 Made in Bangladesh