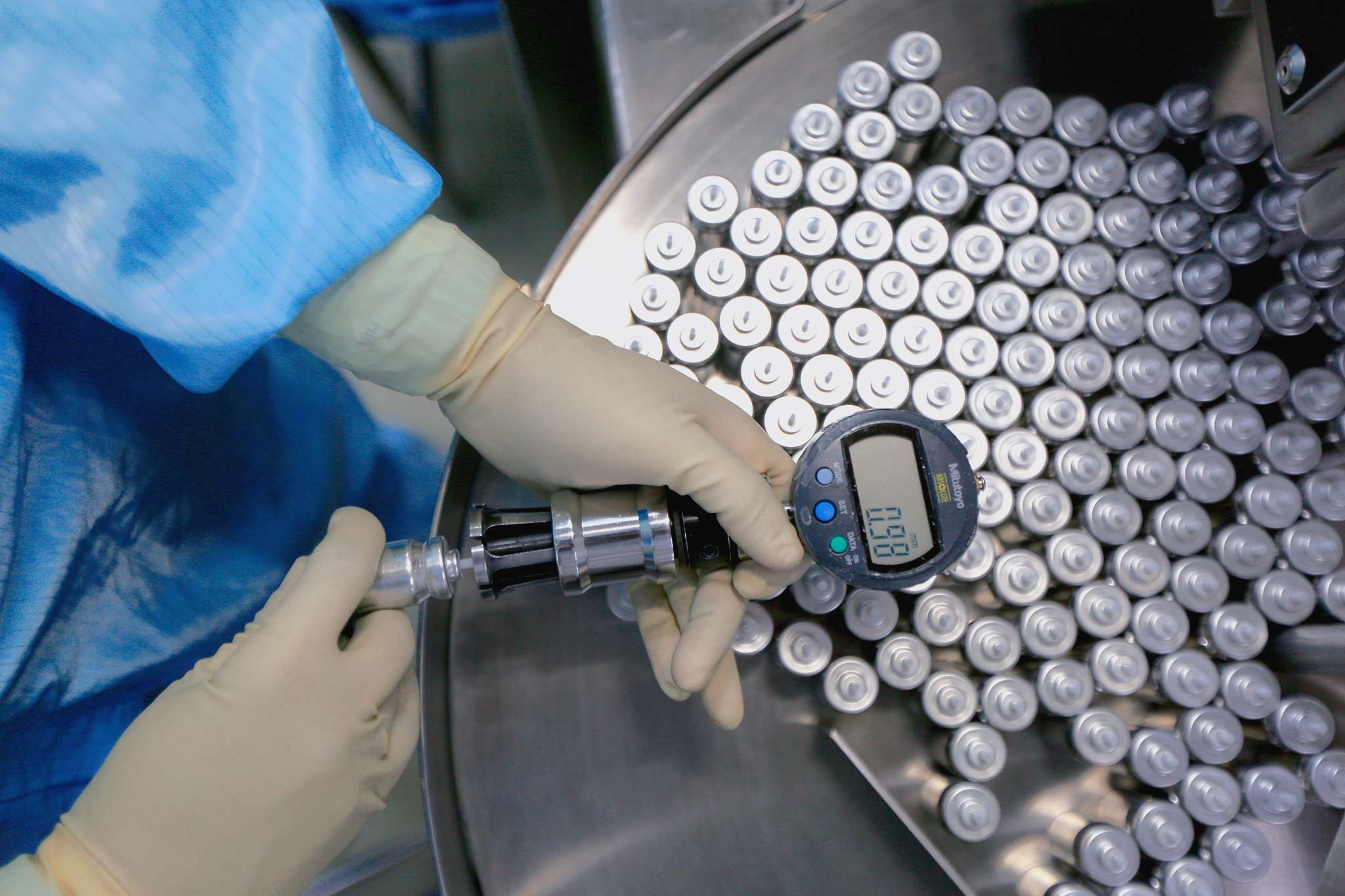 The Newest Global Force in Pharmaceuticals
and Medical Devices
Made in Bangladesh
Bangladesh is rapidly becoming a globally recognized producer and exporter of affordable, high-quality generic drugs and medical equipment.
---
Bangladesh has made significant strides in healthcare since independence in 1971. Average life expectancy has increased from 52 to 72 years in just the last three decades, and infant and maternal mortality rates have declined through improved access to drugs and medical care. The country's expanding pharmaceutical industry produces high-quality drugs and meets 97% of domestic demand while exporting globally, including to the US, Australia, and Europe.

Since the early 1980s, government policies and private sector investments have created a technologically advanced industry that has surpassed $3 billion to become one of the leading contributors to the national treasury. The industry's sales are forecast to top $6 billion by 2025, driven by domestic demand and exports. Bangladesh also aims to become a global supplier of high-quality, affordable drugs, medical and personal protective equipment (MPPE), and medical devices.

Bangladesh Association of Pharmaceutical Industries (BAPI) seeks to help its members seize new business opportunities by leveraging a highly skilled workforce and lowering production costs to carve out a sizable share of the $400 billion global generic drugs market.
Our self-reliant pharmaceutical industry not only plays a vital role in promoting healthcare within the country, but it is also well set to expand its global footprint, providing access to affordable generics across continents.

Nazmul Hassan, President, BAPI
Bangladesh exported medicines to more than 100 countries. Its global footprint is set to grow as the country cements its reputation as a manufacturer of affordable generic drugs with proven skills in developing hi-tech, specialized drug delivery systems.
---
The Rise of Soft Skills and Tech
The pharmaceutical industry is one of Bangladesh's most technologically developed sectors, with a manufacturing base of more than 200 companies making generic versions of more than 32,000 brands of medicines including: insulin, hormones, and cancer drugs. Pharmaceutical companies are Bangladesh's largest white-collar employers and are investing in technology and skills development to increase exports. The country's new API Park provides backward integration through large-scale production of active pharmaceutical ingredients (APIs), which will help make Bangladesh competitive in the $400 billion generic drugs market by saving 70% of the cost of imported raw materials.

"Bangladesh has a very vibrant and forward-looking pharmaceutical industry," says Hassan. "It's a success story built largely on the sheer commitment of our member companies who have created a strong platform for us."




Pharmaceuticals Flourish
Supportive government policies and private sector investments have helped Bangladesh's pharma industry's sales grow from $20 million in the early 1980s to more than $3 billion currently and are forecast to double by 2025 as it ramps up exports.

Government policies to attract foreign direct investment along with a sizable talent pool and some of the world's lowest production costs have made it attractive for multinational drugmakers to set up manufacturing facilities in Bangladesh. Furthermore, the WTO Agreement on Trade-Related Aspects of Intellectual Property Rights (TRIPS) allows Bangladesh to enjoy patent waivers, enabling manufacturers to realize the industry's potential while keeping medicine prices affordable.



Covid Response
When the Covid-19 pandemic created an unprecedented global MPPE shortage, Bangladeshi companies stepped up to the challenge by ramping up production. They exported equipment, including face masks, medical gowns, and gloves worth $11.58 million during the July-May period of 2020.

BEXIMCO Health alone shipped 6.5 million medical gowns to the US Federal Emergency Management Agency (FEMA). Within a short period, BEXIMCO Health built a new facility with a clean room and testing lab on the group's 20-acre campus. Previously, advanced MPPE testing facilities were limited in Bangladesh, so BEXIMCO formed a strategic partnership with Intertek UK to create an on-site laboratory. Its Center of Excellence PPE Lab conducts physical, chemical, and microbiological testing, enabling BEXIMCO to quickly obtain PPE certifications.

There was a shortage of medical PPE during the pandemic. The supply for health care providers was mostly dependent on imports, and there was a global concern about the quality and authenticity of imported PPE items. In a very short time BEXIMCO developed local capacities to manufacture high quality medical PPE such as gowns, masks, and coveralls for local and international markets.

Naved Husain, BEXIMCO CEO, and Group Director
Domestic production capabilities have resulted in imports of MPPE and medical devices declining while exports have surged. In December 2021, Bangladesh's government pledged its full support to the MPPE and medical device industry to facilitate export diversification and deeper industrialization, with Tapan Kanti Ghosh, Secretary, Ministry of Commerce saying "The country needs to develop the MPPE industry in a strategic manner by setting targets, expanding right kinds of incentives, ensuring public-private cooperation and following up closely on the progress and constraints."
Healthcare Resilience
Bangladesh's medical sector responded swiftly to deal with the pandemic. From just nine dedicated Covid hospitals in April 2020, the country now has 100 government and 39 private hospitals treating patients. Intensive care unit (ICU) beds have also increased, from just 100 in June 2020 to 1,321 ICU and 856 high dependency unit (HDU) beds dedicated to treating Covid today.

Liquid oxygen tanks have also been installed in Covid hospitals to ensure uninterrupted supply through central pipelines. Hospitals have increased their capacity to deliver oxygen from central tanks, cylinders, and concentrators. In addition to companies ramping up production of MPPE and medical devices, BEXIMCO also supplies free Covid-19 medicines to government hospitals.




The Future
Bangladesh's pharmaceutical industry has seen annual growth of 15.6% over the past five years. Based on their proven track record of partnerships with global drugmakers, top Bangladeshi pharma companies have been included in the United Nations-backed Medicines Patent Pool as part of a global initiative to produce critical Covid-19 drugs under licensing arrangements.

"As we continue to upgrade our capabilities with our manufacturing platform benchmarked to global standards, I believe, with all our concerted efforts, we will be able to achieve our national aspiration of becoming an important generic drugs hub in the region," says Nazmul Hassan, President, BAPI.
---
Watch next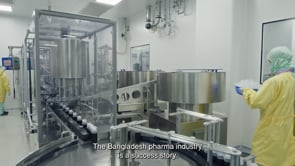 Improving Access to Affordable Medicine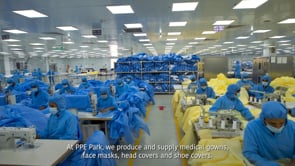 Delivering Life-Saving Supplies
Read More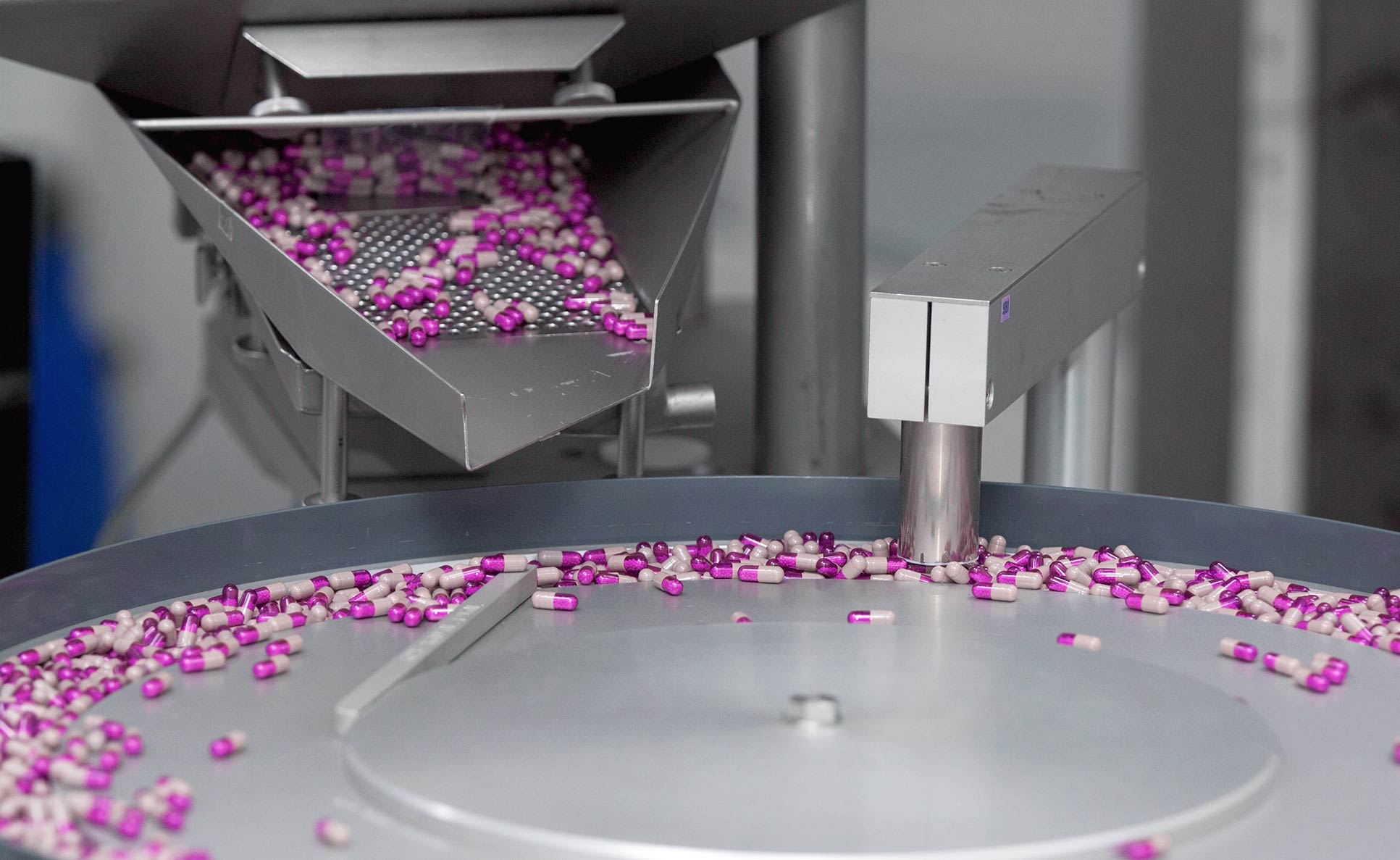 Made in Bangladesh