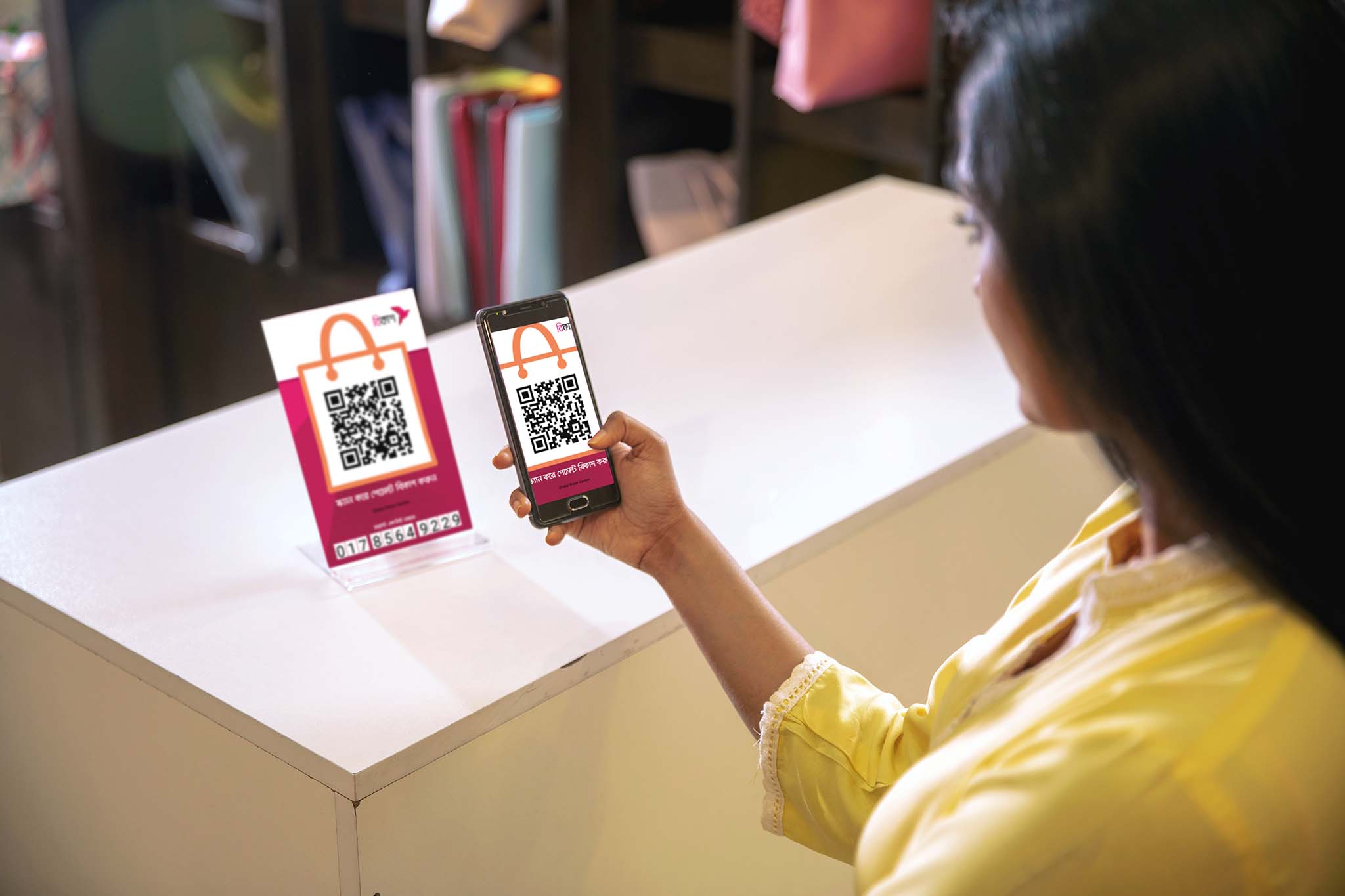 A Digital Transformation
in Financial Services
Made in Bangladesh
Bangladesh's mobile financial services sector is bringing financial inclusion to everyone.
---
The unbanked segments of Bangladesh are fertile ground for Mobile Financial Services (MFS) growth. Over the past decade, MFS has expanded to almost every corner of Bangladesh. The country's innovative regulatory policies have become key drivers for the country's advanced MFS technologies and increased digital financial inclusion.

Bangladesh is now leading the MFS transformation in South Asia, with an increasing number of MFS providers offering a broad array of financial services that are bringing financial inclusion to the masses.

Empowerment and Freedom
Information and Communication Technology (ICT) and MFS provide unbanked and underbanked populations with increasingly optimized access to a full spectrum of financial services. At the forefront of Bangladesh's digital transformation in financial services is bKash, which currently serves nearly 60 million users.

With bKash, customers can access mobile money services, including money transfers, real-time remittances, essential goods and utility payments, bank loan applications, salary payment, and government social safety net allowances. The rapid consumer adoption of MFS increases transactional speed and security, ultimately boosting customer transaction volume and accelerating a more sustainable economy.




Financial Inclusion
At its core, financial inclusion empowers underserved individuals with access to essential and affordable financial services, which is critical to help Bangladesh achieve United Nations Sustainable Development Goals.
We started our journey a little over 12 years ago with a dream to empower the unbanked. Democratization of digital payments and the synergy between MFS and banks will significantly increase financial inclusion and facilitate a sustainable digital financial ecosystem.

Kamal Quadir, Founder and CEO of bKash




Increased access to financial services grants marginalized populations better monetary assistance; during the pandemic, the Bangladesh government utilized bKash to distribute monetary allowances and stimulus packages efficiently. With lockdowns in place and physical services halted, bKash also pioneered mobile financial transactions with services like P2P (Person 2 Person) money transfers. Consumers used bKash to pay income tax and government fees that support these social security initiatives.
A Cashless Bangladesh
Bangladesh has been working towards a cashless society. Government regulations have helped create a stable and efficient payment ecosystem and MFS providers are working with banks and non-bank financial institutions (NBFI) to make these financial services more viable.

There are currently 13 MFS providers operating in Bangladesh, and the country accounts for 8% of all mobile money accounts worldwide. More Bangladeshis are using digital services to pay utility bills, education fees, and government fees.
The Covid-19 pandemic has accelerated MFS adoption in Bangladesh. According to Bangladesh Bank, "the average daily MFS transactions increased by 7% in 2019-20. "This, combined with increasing internet penetration (28% in 2020) and the growth potential on the smartphone market (41% in 2020), will push the country toward a cashless society.
An Innovative Vision for the Future
The government created "Vision 2021" to support the implementation of a Digital Bangladesh. In addition, the Bangladesh Central Bank partnered with the private sector to create a stable payment ecosystem and foster increased local MFS innovation.
Regulated financial services built on a viable business model benefit the customers in the long run.

Mahfuz Sadique, Chief Communications Officer at bKash
This support encourages more licensed MFS providers such as bKash, Rocket, TAP, and Upay, to create more innovative technologies. "In a compliant space, service providers are encouraged to bring more competitive customer-centric services. By constantly investing in new technology and empowering customers with a wide range of services, bKash is working towards providing better value for money through data-driven cost modeling and aspiring to achieve economies of scale," explains Sadique.




bKash utilizes its country-wide network to reach customers in remote areas. Nearly 300,000 agents work as "Human ATMs" who bring transaction services to the doorsteps of millions of customers. Like bKash, more MFS providers are venturing into more complex financial products by partnering with brick-and-mortar banks. For example, City Bank introduced Bangladesh's first Digital Nano Loan, which is only available through the bKash app.

Bangladesh's digital transformation signals a bright future for the nation and for South Asia's economic growth. bKash's success represents the potential of Bangladesh's market of over 160 million consumers. Started as a joint venture between BRAC Bank Limited, Bangladesh and Money in Motion LLC, USA, it has attracted investments from global organizations such as the International Finance Corporation of the World Bank Group, Bill and Melinda Gates Foundation, Ant Group, and SoftBank Vision Fund, enabling it to continue innovating and supporting financial inclusion across Bangladesh.
---
Read More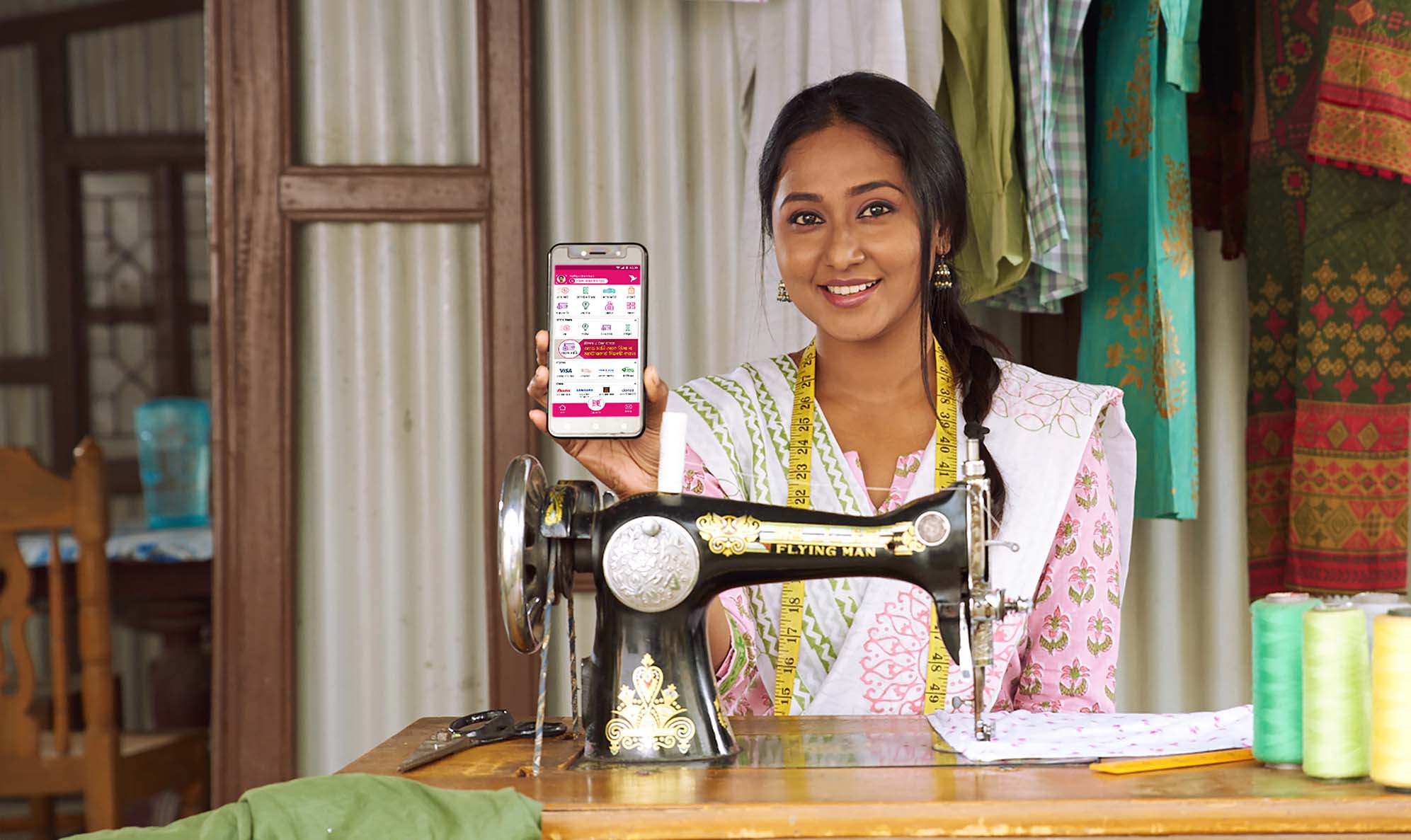 Made in Bangladesh