Emerging Stronger
What will be the new normal? As communities, businesses, and individuals battle the pandemic, they are learning new lessons about the world, the global economy, and their communities. Through this, a new narrative emerges, centered around what our collective future will look like.
---
Spotlight
From safeguarding culinary heritage to empowering SMEs, discover DBS's latest initiatives as they continue to embrace technology and digitalization to transform businesses and improve lives.
Watch next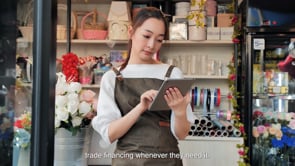 Digitalizing for the Future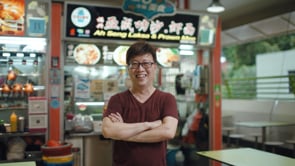 A Way of Life
Truly Transformative
DBS set out an ambitious goal in 2014 to digitalize the bank, making bold moves toward technology-enabled transformation while keeping their customers front and center in every step of the journey. Learn more about their pioneering digital solutions that have made an impact throughout the years.
EMPOWERING INDIVIDUALS & SMES
FORGING A SUSTAINABLE FUTURE
BUILDING A VIBRANT ECOSYSTEM
Discover how DBS Bank is working hand in hand with businesses toward a better future.