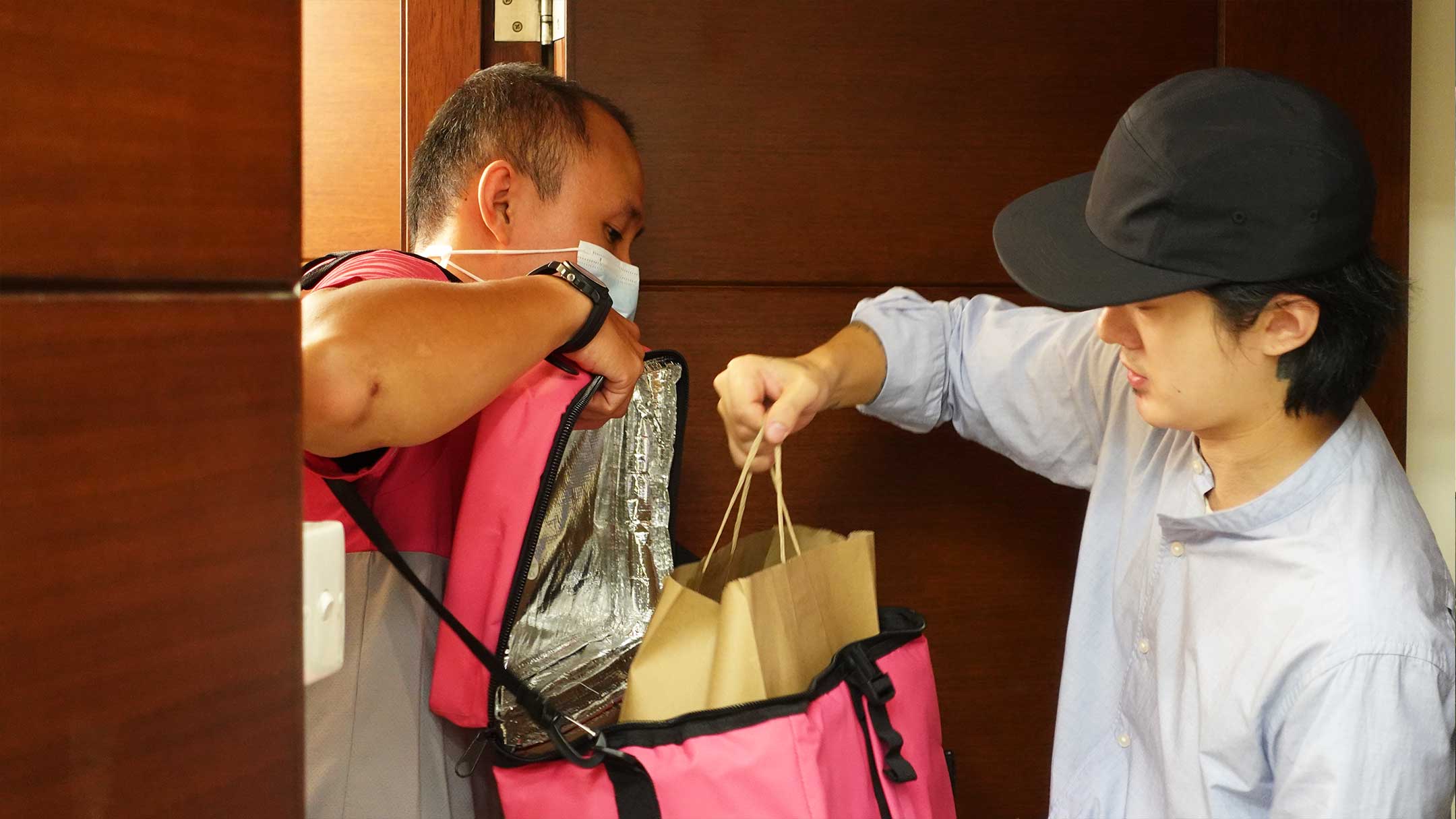 The Digitalized Delivery Revolution
Covid-19 posed the greatest threat to Hong Kong's food scene in living memory. How did the city's small restaurants and food retail stores harness digitalization to not just survive but thrive?
---
From neighborhood noodle joints to mom-and-pop bakeries, independent businesses are essential in Hong Kong's culinary melting pot. But when the pandemic hit in early 2020, these much-loved restaurants and food retail stores faced a unique set of challenges. Although Hong Kong managed Covid-19 successfully without implementing enduring lockdowns, social distancing policies forced many establishments to rethink how they do business.

"We really started to feel the effects after the government told us to limit seating, put up partitions, and keep people physically distanced," says Michael Chan, who established Honbo, a popular neighborhood hamburger eatery, with his wife Kendy Fok-Chan in 2017. "At one point, in-house dining completely stopped. That was when restaurants started looking at additional ways to make an income."


Maintaining revenue wasn't just about keeping the business afloat but also keeping people employed. Honbo has over 20 staff members across three branches and being able to pay their salaries quickly became the top priority. "A lot of our staff really depend on the job – for some, it's their only source of income," says Kendy Fok-Chan.

Malaysian restaurant Wings Laksa faced similar problems. From serving over 200 meals a day across two branches, the business suffered from dramatically reduced footfall. "My restaurant outlets are next to schools and government buildings," says Wong Kin Wing, who established the business in 2016 to serve up mouthwatering Malaysian cuisine to hungry Hongkongers. "As these both closed at the beginning of the pandemic, my business was significantly affected."
Adapting to Change
With limited dine-in customers, Honbo and Wings Laksa had to find ways to reach their customers but adapting at a moment's notice is no small feat. For these small restaurants with limited marketing resources, getting their message out there proved challenging. They also needed to increase their delivery capabilities to ensure their meals are delivered to a high standard.






"As soon as food leaves the door, it deteriorates in quality," says Michael Chan of Honbo. "It is vital to deliver our burgers as quickly as possible, but this isn't realistic without a fleet of couriers." Solving the delivery issue was possible through partnering with foodpanda, an online food and grocery delivery platform.
foodpanda can get the food to you really quickly. They have a big team of couriers and that shortens the delivery time, which has always been our priority.

Michael Chan, founder of Honbo

"They also helped with exposure, promotions, and discounts," says Wong Kin Wing of Wings Laksa. The small vendors' relationship went beyond delivery, as it enabled foodpanda's partner DBS to develop promotions to help keep their prices competitive: customers who purchased using a DBS card enjoyed discounts at the click of a button.
Leveraging DBS' InstaRedeem function within the Card+ app to offset the transaction made instantly, customers can enjoy attractive discounts on their foodpanda orders while supporting the thousands of small businesses on the platform.

Jakob Angele, CEO, foodpanda APAC
Angele believes that helping small businesses to digitalize during times of hardship and uncertainty is crucial, especially as they are "the heart of the community," he says. "[Small businesses] bring unique character, variety, and vibrancy… [they] are also super critical in providing employment."
Cutting through the Noise
While a swift pivot to offering quality delivery services and competitive promotions helped Honbo and Wings Laksa to continue operating, digitalization has helped other entrepreneurs transform their businesses entirely.

In early 2020, Gordon Chan was forced to close his catering management company as all events and gatherings ceased. "I was really worried about my business as we couldn't operate at all," he says. "Luckily, some regular customers would message me asking me to source food supplies." After many successful years in catering, Gordon Chan had developed a strong customer base. Soon after the pandemic hit, some of them reached out to him personally to source supplies for individual use.

This gave Gordon Chan the idea for a new business venture. Utilizing the skills and contacts he built before the pandemic, he created Ohh My Veggies, a food retail company that delivers cooking and kitchen staples for home use, from broccoli and carrots to peanut butter and sesame oil.




For bakery Fung Yeh, Covid-19 arrived at the worst time. "We opened our second branch just before the pandemic hit," says operations manager Maggie Chan. The new branch coincided with a company rebrand which Maggie feared would get lost amid all the uncertainty. "We didn't know what was going on, how serious it was going to be, or how it might be controlled. We didn't even know if the wet markets would be allowed to open."

Fung Yeh's outlets mainly sit within Hong Kong's vibrant wet markets, and the bakery was used to customers regularly buying their fresh bread, cookies, and egg tarts in person. But when more people started buying groceries online, Maggie Chan was worried the reduced footfall would severely impact the business, especially for a bakery where "the smell always triggers people to buy."






Ohh My Veggies and Fung Yeh were not well-known brands at the time, but the DBS-foodpanda partnership helped promote them to potential customers.
We leveraged our customers' transaction data to understand purchasing patterns and behaviors. We then identified those that were most likely to buy from a particular merchant, like foodpanda, and pushed notifications to increase the conversion rate.

Emily Ip, Head of Cards & Unsecured Lending, Consumer Banking Group & Wealth Management, DBS Hong Kong
The DBS-foodpanda partnership bore fruit for both Ohh My Veggies and Fung Yeh. Gordon Chan's food retail store reached a wider audience and established a secure customer base beyond his pre-pandemic contact list while Fung Yeh's fifth outlet is underway.

While the pandemic has led to an economic slowdown and increased uncertainty for many small businesses, Emily Ip at DBS Hong Kong believes that "digitalization can help small business owners – especially in the retail and F&B industries – transform their business models."
And we, DBS & foodpanda, as parts of the ecosystem, will continue to collaborate and accelerate this transformation.

Emily Ip, Head of Cards & Unsecured Lending, Consumer Banking Group & Wealth Management, DBS Hong Kong
Read more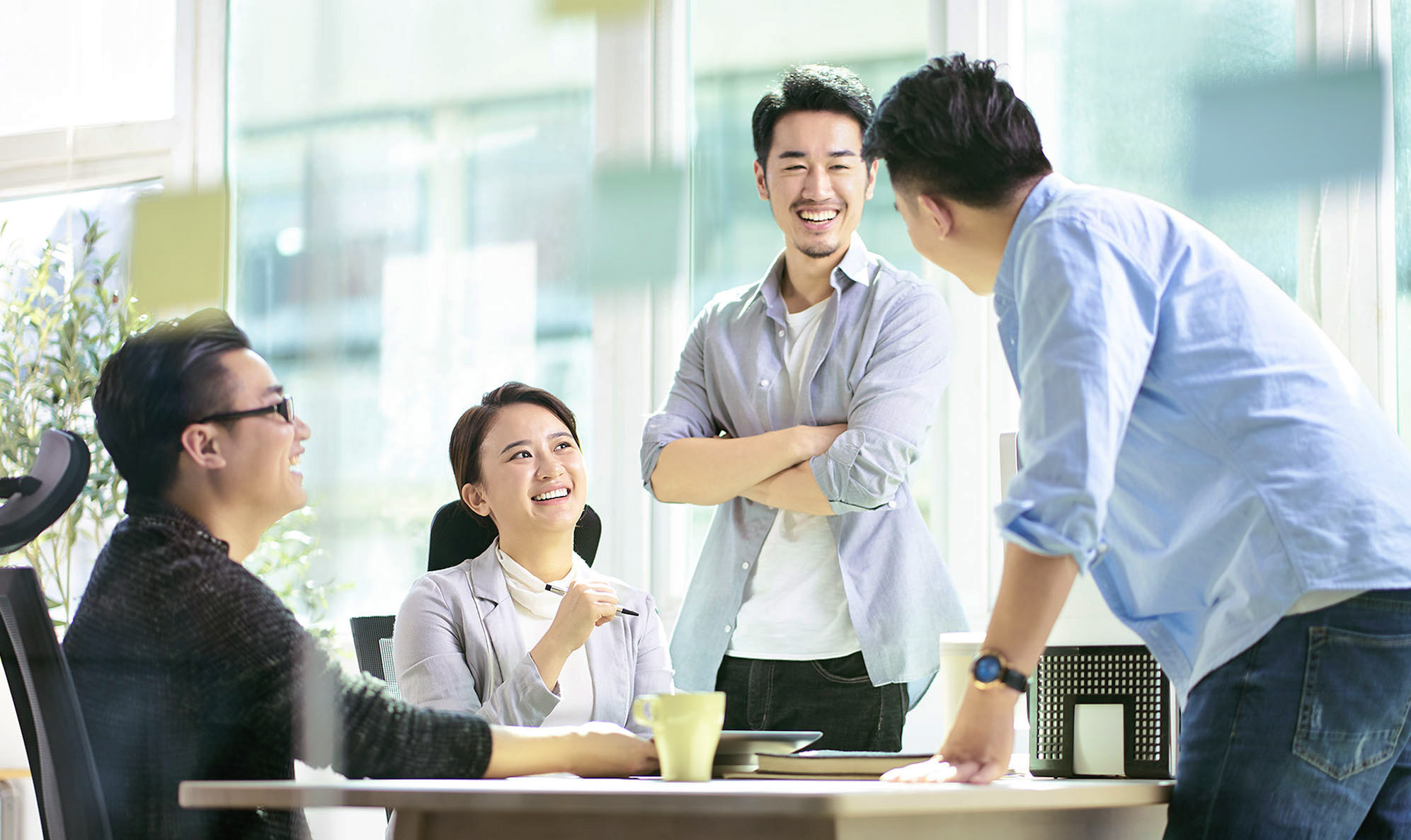 Discover how DBS Bank is working hand in hand with businesses toward a better future.