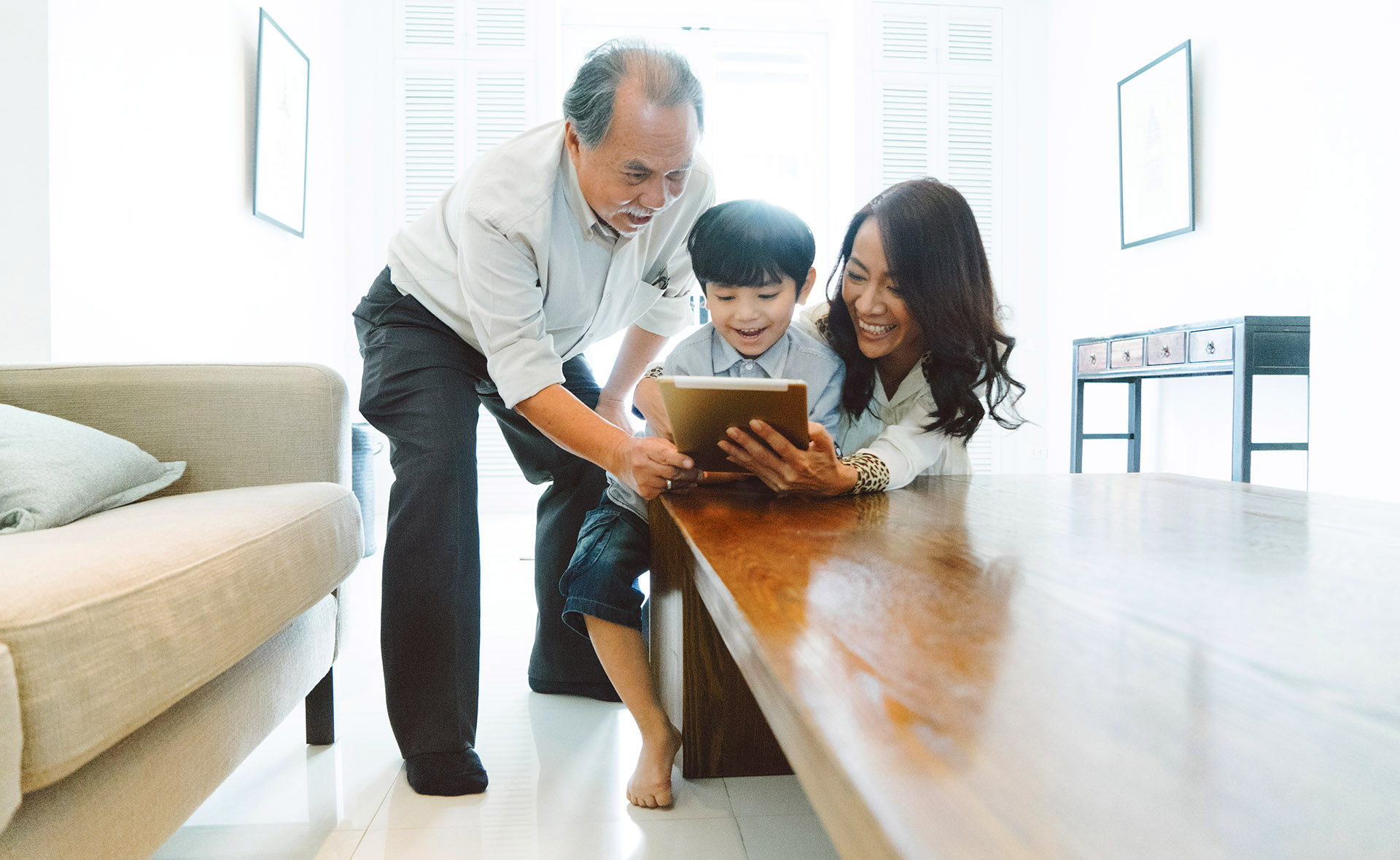 Preparing forTomorrow's Digital Economy
Technology is making banking more inclusive and helping communities achieve financial health, whether they're 7 or 70.
---
Today, normal life seems impossible without access to basic banking services. Imagine a day with no way to receive your salary or pension, pay your bills, or shop online. But for many, this is a daily reality. And without access to basic services, there's no hope of future planning, such as funding children's education or securing a comfortable retirement. This is why financial inclusion is so important.

Financial inclusion means ensuring no one is excluded from services such as online banking, electronic payments, insurance, and credit in a rapidly digitizing world. Furthermore, as nations the world over head into recovery post pandemic, financial inclusion is becoming symbiotic with digital inclusion. The United Nations has identified digital financial inclusion as a key enabler of at least 13 of the 17 Sustainable Development Goals (SDGs) to be achieved by 2030. The lack of such inclusion would not only isolate people from the rest of society but also prevent them from achieving their full potential.


While access to banking is everywhere in affluent societies like Singapore, vulnerable communities such as migrant workers and the elderly risk being left behind either because they cannot afford banking services or feel digital banking is too complex. As an advocate for financial and digital inclusion, DBS Bank not only strives to ensure everyone can make the most of digital banking but also to prepare future generations for tomorrow's digital economy.
Few banks in the world have the legacy and the footprint we have within a country. DBS serves 5.3 million out of the 5.7 million living in Singapore and we were founded as the Development Bank of Singapore, a bank that helped industralize the nation. We take seriously our responsibility to ensure everyone has easy access to banking and are well served by us.

Shee Tse Koon, Singapore Country Head at DBS Bank
Buddying Up
It's never too early to learn the importance of money and to spend and save wisely. DBS Bank's Smart Buddy, the world's first in-school wearable tech program, promotes financial and digital literacy amongst the younger generation. The Smart Buddy program enables contactless payments – under parental supervision – through a watch or card.

14-year-old Amelie Peh and her 11-year-old sister Amanda Peh are among 36,000 students from more than 70 Singapore schools using a Smart Buddy gadget. Their watches allows them to make payments at school canteens and the National Library as well as more than 30,000 retailers across Singapore.

"I prefer using Smart Buddy to make payments in school. I don't have to worry about not remembering to bring my wallet down for recess or forgetting to bring my money to school. Also, I don't have to worry about losing my money as I usually do," shares Amanda.

At the same time, their parents can remotely manage their children's financial habits with the help of an accompanying mobile app. The app allows parents to set their children's daily allowance, manage their children's finances and encourages smart living and saving habits.

Banking Simplified
Migrant workers keep many businesses, services, and households running in Singapore, yet they count among its most vulnerable residents. The Covid-19 pandemic exposed their vulnerability when "Circuit Breaker" restrictions were imposed in April 2020. DBS Bank, via its subsidiary POSB, helped unbanked migrant workers to open bank accounts in a contactless and digital manner. This ensured the migrant workers continued receiving their salaries, were able to send money to their families back home, as well as top up prepaid phone cards to stay in touch remotely.

Rana Shohel is among more than 70% of work permit holders in Singapore, comprising 460,000 migrant workers and 140,000 foreign domestic workers, who bank with DBS.

"Before, I had to travel and queue for a long time to send money home. Now that I know how to use digital banking, it is much easier, especially if there are lockdowns. I can top up my phone card, get my pay, and remit to my family all from my phone," says Shohel, a 33-year-old construction supervisor from Bangladesh.

In 2020, remittance volumes by work permit holders tripled, while the number of remittances doubled from the year before.

"We've always stood for financial inclusion and banking all segments of society, and it's important that we support our migrant workers through tough times. Having access to digital banking services is even more crucial amid the pandemic. With safe-distancing measures in place, digital banking is simply safer and more convenient," says Jeremy Soo, Head of Consumer Banking Group (Singapore) at DBS Bank.
We are also working with the government and other organizations to conduct digital literacy classes to create awareness and educate migrant workers on the use of digital banking services.

Jeremy Soo, Head of Consumer Banking Group (Singapore) at DBS Bank
Savvy Seniors
With the rapid digitalization of banking services, DBS Bank has strived to ensure that less digitally savvy communities in Singapore such as the elderly are not left behind. Since 2014, DBS has helped familiarize seniors with digital tools by providing personalized assistance through digital ambassadors at its branches. It also conducts digital workshops and literacy programs, including education to increase scam awareness, with community partners.

Ms Evangeline Chong, a 61-year-old public officer, is among 300,000 such seniors who attended these workshops, most of whom are now banking with DBS. "With the rapid advancement of digital services especially during these times, I realised the importance of banking digitally and that cashless payment will be the norm for the future. Thanks to DBS and their useful webinar series, I am now able to use DBS' digital banking services with ease; I have been using the bank's apps such as DBS PayLah! (DBS' digital payment platform) for online purchases, and to pay for food digitally at food courts and the staff canteen. I highly encourage my peers to learn these beneficial services as well."

In the first quarter of this year, seniors like Chong performed three times more DBS digital banking transactions in Singapore compared to the same period in 2019.

"While many are benefitting from the ease and convenience of digital banking, we are also aware that the less digitally-savvy, including some seniors, have yet to make the digital leap," says Shee, DBS Bank's Singapore Country Head.
It's important that we continue to work with all of our stakeholders (government bodies, communities, employees, and customers) to drive public outreach programs and explore new ways to ensure that banking remains inclusive, and accessible to everyone.

Shee Tse Koon, Singapore Country Head at DBS Bank
READ MORE
Read more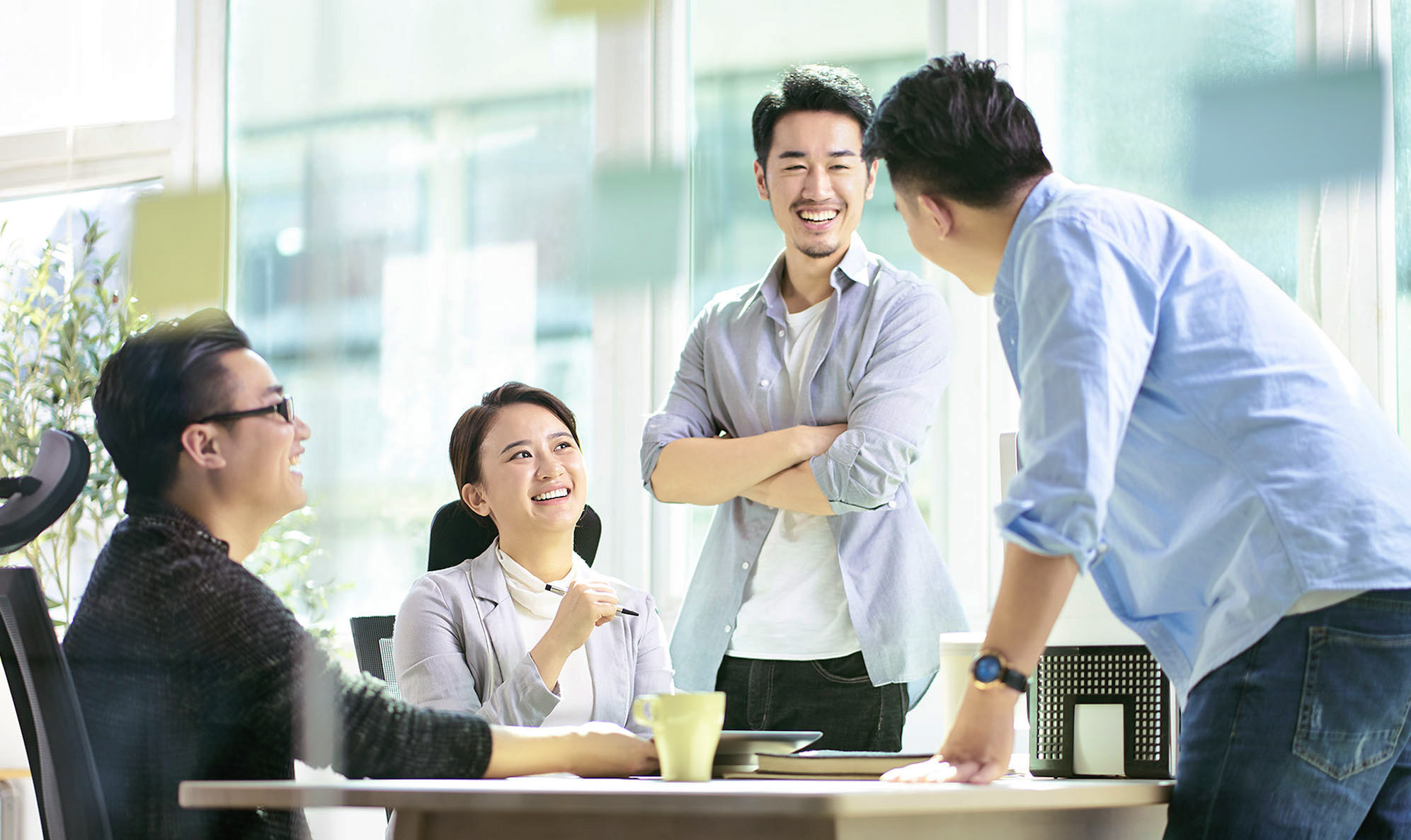 Discover how DBS Bank is working hand in hand with businesses toward a better future.