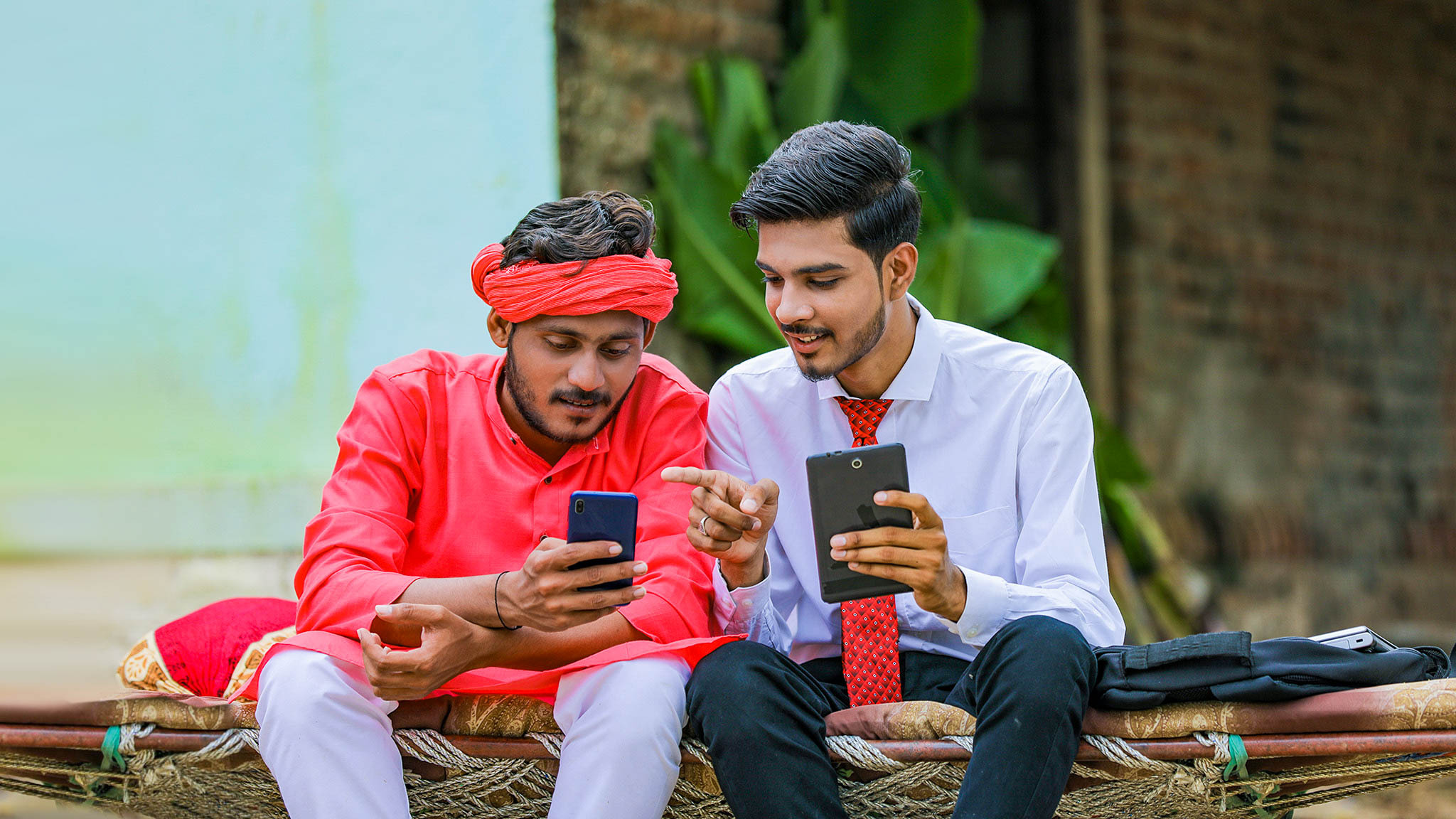 Bridging the Gap
How can technology help unlock access to credit for unserved borrowers?
---
Just as access to capital fuels economic growth, access to personal credit gives individuals the financial power to weather economic uncertainties and provides them with the means to obtain necessities such as education and health care. Providing a catalyst of change for India's digital transformation in the retail credit market, DBS Bank India has partnered with Home Credit India Finance Private Limited, the local arm of a global consumer finance company, to provide joint financing solutions, including to first-time borrowers with no previous credit history.

Fulfilling needs in the market
From her home office in Mysore City, Ayesha Siddiqui looks at her calculations. There is no other way around the financial hurdle to keep her business moving forward than taking out a loan. Over 1,500 miles away in Jabalpur City, Rajesh Kumar Patel has a similar quandary—he needs funds to ride out a rough patch in his family finances.

In the latest global research released by consumer credit reporting agency TransUnion, 408 million adults in India—about half of the total eligible population in India—are credit unserved with no credit history. An additional 164 million are underserved consumers who are less active in credit participation.

Contributing factors may include lack of credit history and low financial literacy, leading to the cyclical problem of individuals not being able to access their first credit product and thus not being able to prove their credit worthiness.

Following the success of a similar joint-lending partnership scheme launched in other markets, DBS Bank India and Home Credit India—a regulated entity registered with the Reserve Bank of India—entered the Indian market in 2021. The timing couldn't have come at a better time for Ayesha and Rajesh, who were both able to take advantage of the bank's personal loan program.
"Due to exemplary services provided by Home Credit India and DBS Bank India, I was able to get the required loan approved and the amount disbursed in a very short span of time."


– Rajesh Kumar Patel
A digital journey
Compared with the traditional loan process, starting with manually filling out application forms and ending days later after an offline decision has been made, the DBS-Home Credit India joint financing process typically takes less than 10 minutes between online application completion and loan disbursement.

The application process is entirely 100% paperless, and all relevant contracts are signed online.
"A higher proportion of sales are going online, where any financial inclusion player who wishes to stay relevant should exist."


– Ondrej Kubik, CEO, Home Credit India

Reflecting this shift in consumer behavior, the "How India Borrows 2021" survey conducted by Home Credit India found that nearly 40% of borrowers expressed willingness to take the online loan journey route for future borrowings.
A thriving partnership
"DBS puts customers at the center of the experience, which is not commonly found in the financial services space," says Kubik. "At Home Credit, we work towards affordable financing solutions in order to enhance credit penetration and financial inclusion in the wider society."

Since the scheme's launch, the average loan has been around $850 to $980, and according to Kubik, the majority of Home Credit India's new-to-credit customers has been using this access to funds to help improve their life, such as purchasing a motorbike so they can commute to a better job in the city.

As a sign of the positive feedback of the partnership and establishing mutual trust in risk performance, Home Credit India and DBS Bank India are expanding the criteria and parameters of the products that they are providing together. In addition to bigger cash loans, the partners are also exploring opportunities for DBS to help with providing financing services to merchants.

Partnerships, like the one with Home Credit India, are a priority for DBS Bank India, particularly in India where the bank is focused on propelling the growth of businesses through improved access to credit via digital business loans. The bank also supports SMEs through their grant programs and customized business solutions.

"DBS has a very capable and customer friendly digital front end, supported by robust, sophisticated, and functional back end. This combination is what makes them exceptional," says Kubik.

Expanding credit access to people like Ayesha and Rajesh puts financial power back in their hands and helps those from unserved and underserved communities transform their lives.

"Through the partnership with Home Credit in India, DBS Bank India is leveraging the credit experience and data that Home Credit India is building through their lending model at key purchase points," says Surojit Shome, Managing Director & Chief Executive Officer, DBS Bank India. "This substantially enhances the targeting and credit decisioning process," he adds.
"The ability to forge such alliances and harness the power of technology to provide seamless delivery brings the power of the partnership to underserved segments which is what banking purposefully looks like, and at DBS Bank, we live it every day."


– Surojit Shome, Managing Director & Chief Executive Officer, DBS Bank India
Read More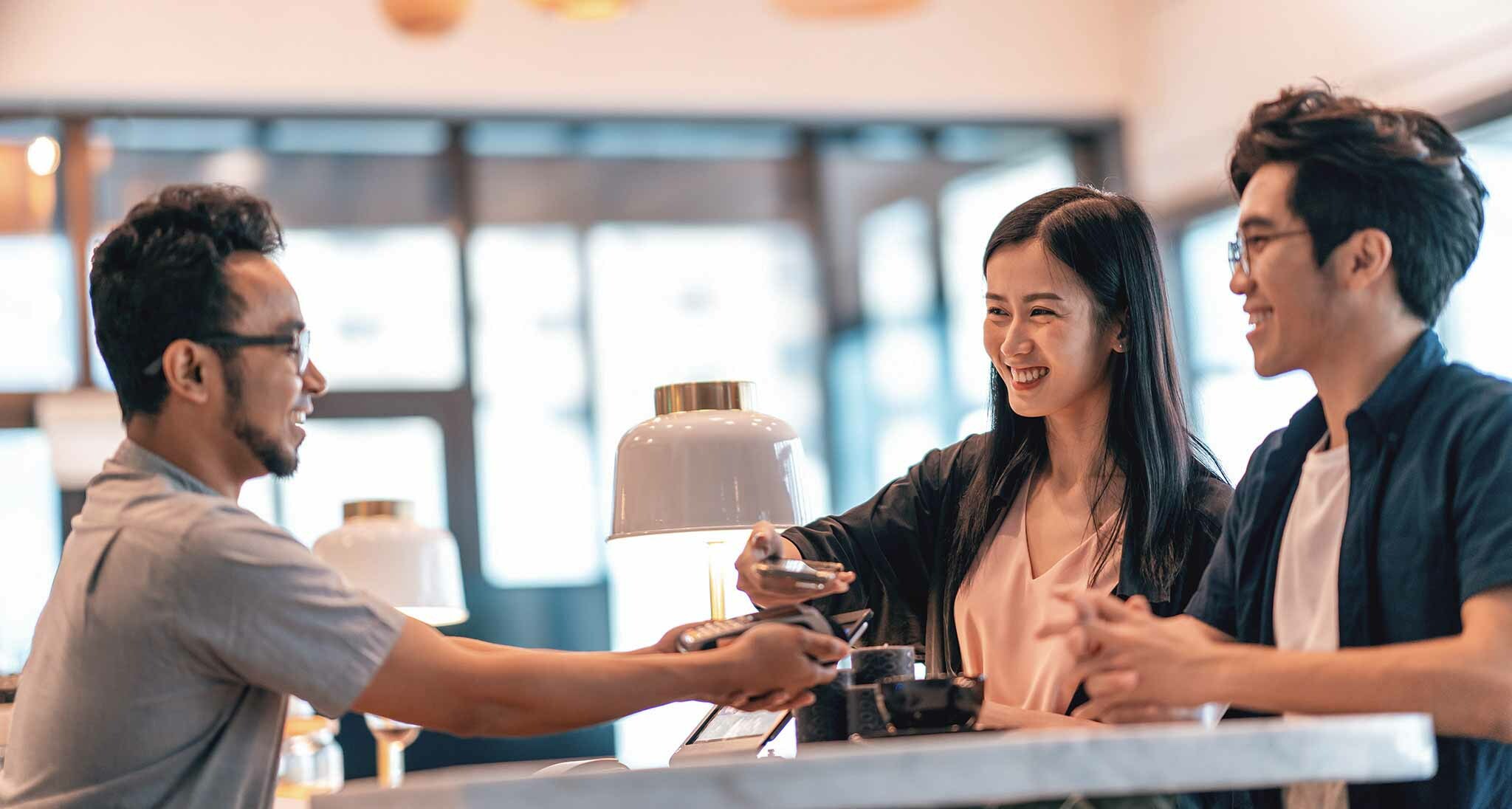 Discover how DBS is pioneering digital solutions to transform businesses and enrich lives