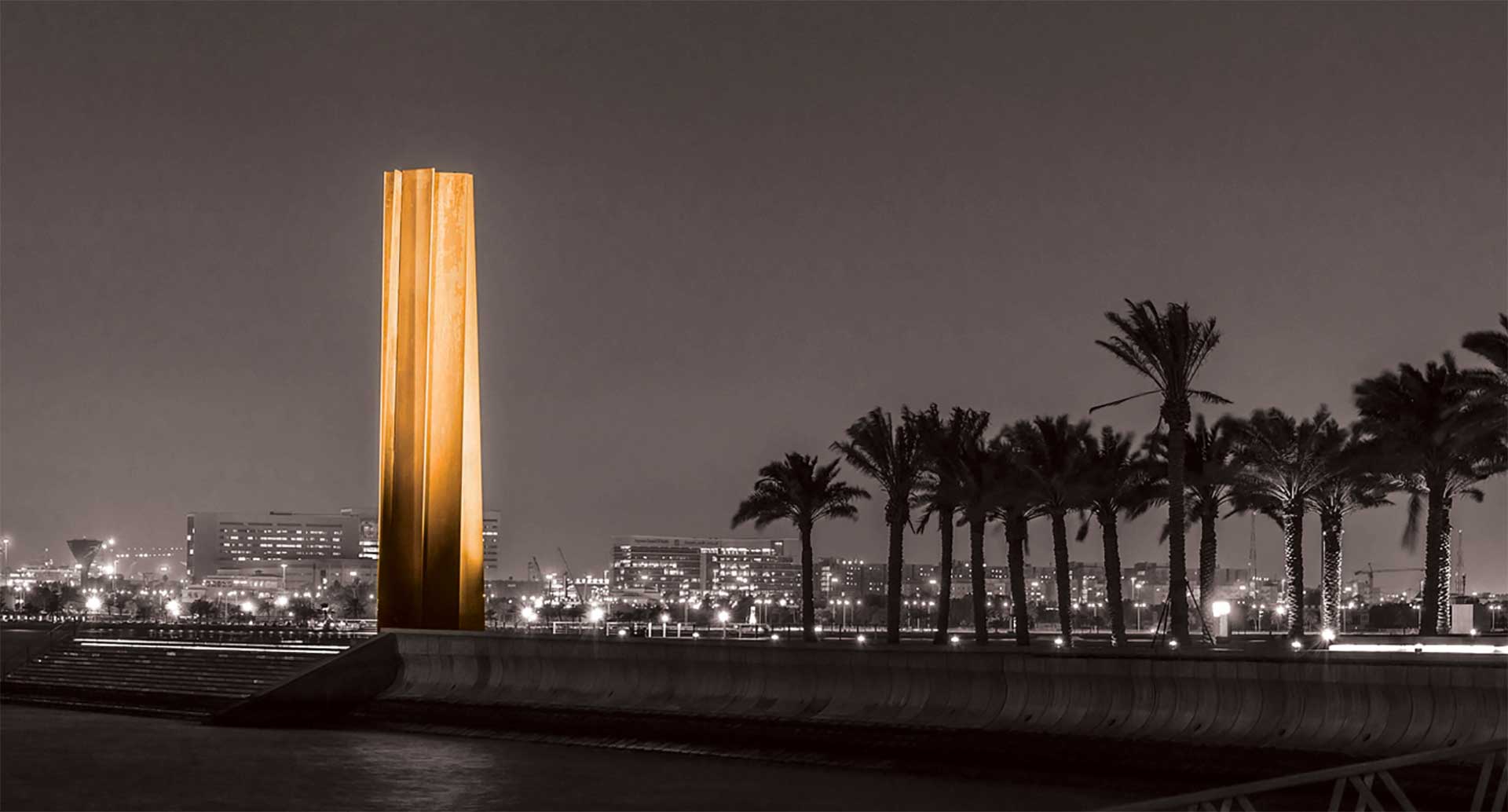 The Conveyance of Culture
Qatar is rapidly cementing itself as a global cultural capital. As its blockbuster art collection expands, we ask: How does it all get there?
---
Arrive in Hamad International Airport, Qatar, and you'll quickly find yourself in front of a 32-foot-tall marionette sculpture, crafted from dense afrormosia wood. This is Small Lie by the American artist KAWS. And it is a powerful testament to Qatar's success in establishing itself as a global cultural capital over the past two decades.
Small Lie was originally installed at the Yorkshire Sculpture Park in the United Kingdom. So, how do you safely transport a 15-tonne statue from the north of England to Qatar's principal airport? GWC, Qatar's leading logistics provider, revealed the surprising secrets of shipping art around the world.
Big Small Lie
"When you install an artwork in a public space, you have to take extra precautions," says Duncan Capp, Director of Fine Art at GWC. "And you don't get much more public than an airport."
Capp explains Small Lie arrived in "nine or ten pieces," each requiring heavy lifting equipment just to get it out of the crate. With the final position on a mezzanine floor, available height was restricted, and space had to be left for passengers to safely travel through the airport. In the end, Capp says his team designed and built a bespoke gantry system. "It definitely came with a lot of challenges," he says. "But it was done perfectly."
Small Lie is far from the only blockbuster installation Capp's team at GWC has handled. Qatar has been actively promoting itself as a cultural capital in recent years, beginning with the institution of the Islamic Museum in 2008. "It's an amazing museum," says Capp, a native of London, England. "It's become a real icon in the Qatar tourism and culture industry."
The spectacular National Museum of Qatar, with its distinctive desert rose crystal design by star architect, Jean Nouvel, followed in 2019, and there are more to come.
Not many people outside the country know that Qatar is home to one of the world's finest and most diverse collections of contemporary art. We take a lot of pride in transporting and storing these irreplaceable artifacts, paintings, and sculptures.

Ranjeev Menon, Group CEO at GWC



'Nail to nail' service
Another standout project is Richard Serra's East-West/West-East, a series of four monolithic steel plates standing majestically in the Qatari desert. "It's a very harsh environment," says Capp. "The heat, the sand, the humidity. It can really affect the metals. That's where our conservation manager comes in."
Fine arts logistics providers typically outsource conservation. But GWC are proud to offer a 'nail-to-nail' service encompassing anything required to transport pieces from one exhibition space to another, including restoration. "East-West/West-East is in a particularly remote location," says Capp. "Someone thought it would be a good idea to graffiti it. We've had to go and fully restore them a couple of times."
The service extends as far as building the specialist crates required to transport priceless pieces. Theft and accidental damage are not the only risks to artworks-in-transit. Fine art crates securely hold pieces in their own microclimate, achieved by wrapping sculptures and paintings in museum-grade packing materials and sealing the box. Once arrived, the piece will be temporarily stored in one of GWC's temperature and humidity-controlled, high-security warehouses, before being taken for exhibition. But the role of the fine art department at GWC goes beyond securing statues and portraits – it is also tasked with protecting priceless cultural artifacts as well.
The most sought-after trophy in sport
GWC is the Official Host Nation Provider handling logistics for the FIFA World Cup Qatar 2022, due to take place in November. "When one of the most coveted items in the world, the FIFA World Cup trophy, touches down in Doha, it will be handled by GWC," says Menon. "It will be our role to keep the trophy safe."
Every piece handled by GWC is treated with "the highest standards of safety and security," Menon continues. The only difference, adds Capp, is that "Everybody knows what the World Cup looks like. So, it does come with extra security." Capp declined to detail those arrangements on the grounds of security, saying only that the trophy would be "very well looked after."

The future of Qatari culture
That Qatar, with its relatively recent history in blockbuster fine art, and GWC – a relatively young logistics company, having only been established in 2004 – have this world-class capacity is impressive. And it's a key component of Qatar's success in propelling itself to the top of the international art world.
"We're incredibly proud to play a role in Qatar's thriving arts scene," says Menon. "Qatar is showcasing internationally renowned artists, while fostering the extraordinary talent of a new generation of artists emerging in Qatar."
There is plenty to look forward to, agrees Capp. "We're working on some incredible projects. I can't talk about them yet, but they'll be a talking point worldwide."
Read More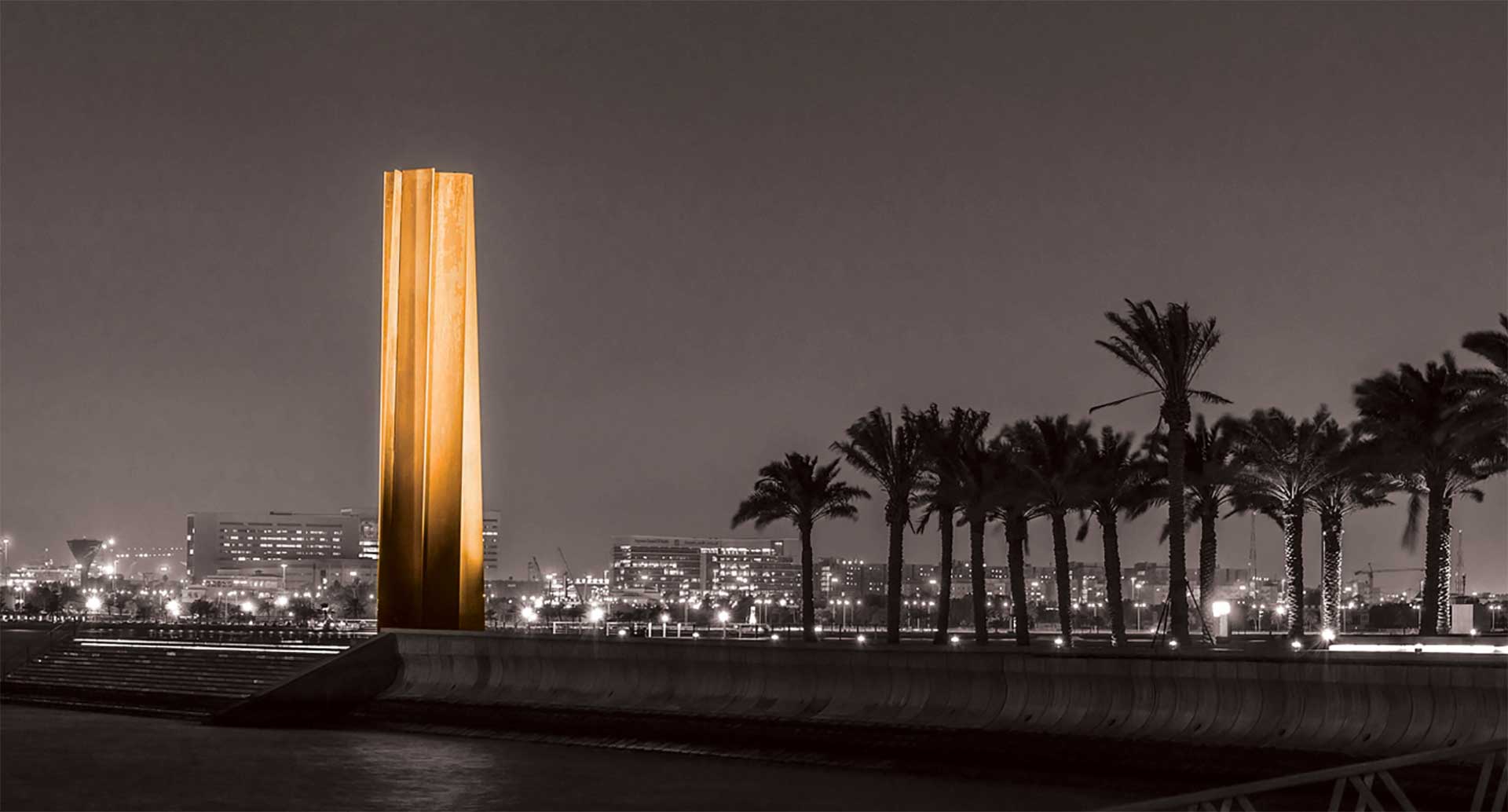 Discover more about GWC's world-class logistics solutions