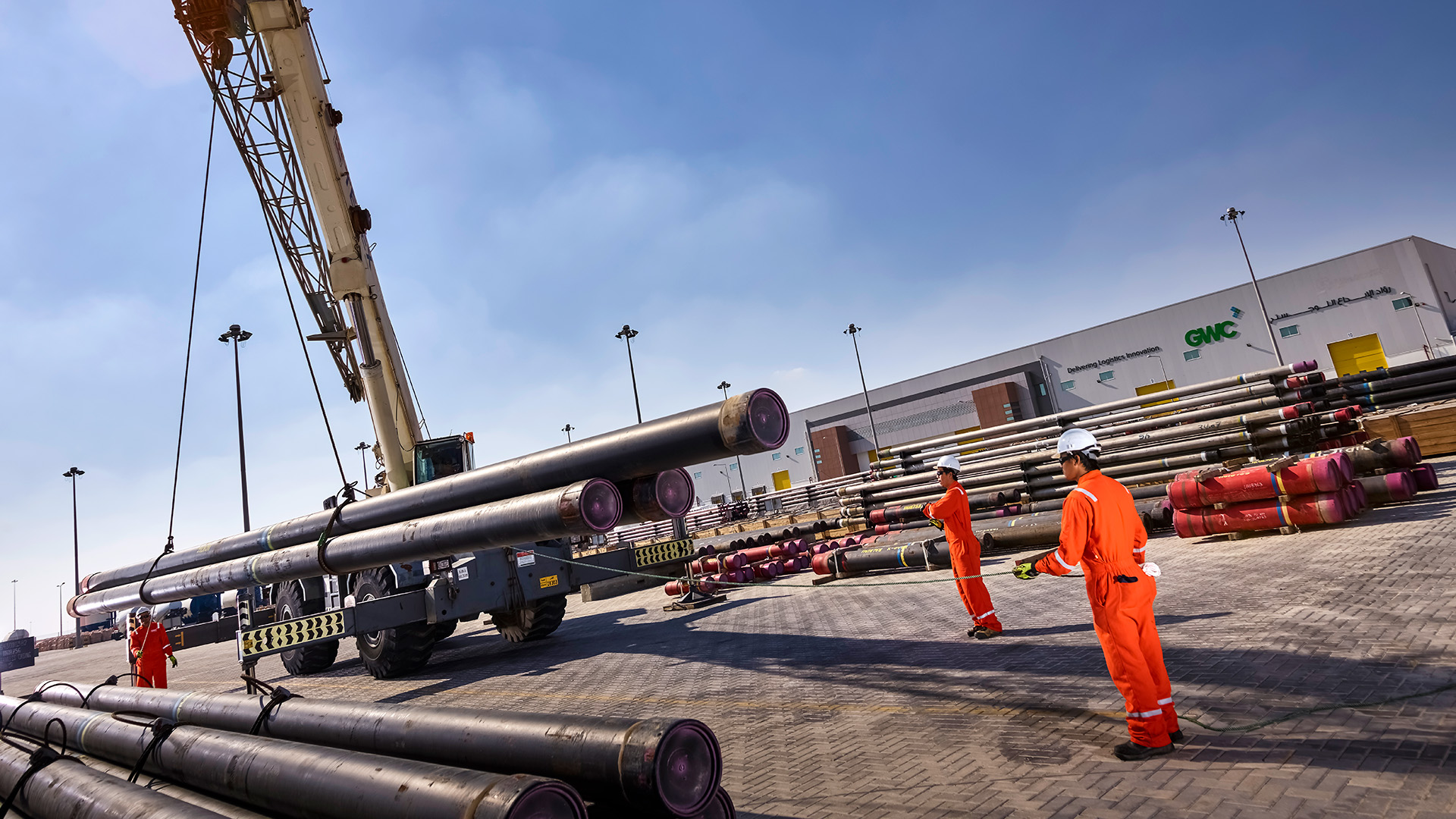 Fueling the Planet
Qatar is one of the largest exporters of liquefied natural gas (LNG). How does a relatively small country get so much gas out to the world?
---
Qatar is one of the top three exporters of LNG in the world, and with its North Field Expansion, it is set to expand its capacity a full 50% by 2027, fulfilling a global surge in demand that shows no sign of slowing.
But while most of us envisage massive pipelines injecting gas directly into national grids, Qatar's exports are predominantly liquefied, necessitating a colossal supporting infrastructure to get gas out of the ground, into containers, and out to sea. How does such a relatively small country achieve such scale? The answer lies in GWC, Qatar's leading logistics provider.

The logistics of gas
Much of Qatar's enormous gas reserves lie under the country's northern shore. Extraction is no easy feat. "Exploration and production rely on pre-engineered structures that GWC ships into the country," says Ranjeev Menon, Group CEO of GWC. "It is a highly complex operation to bring this equipment in."
GWC first entered the energy sector with Oryx GTL, a partnership between Qatargas and Dutch energy giant Shell. At the time, it was the largest gas-to-liquid (GTL) plant in the world, using innovative technology to turn natural gas into cleaner-burning alternatives to oil-based fuels like diesel. LNG comprises most of Qatar's exports, but GTL follows the same principle: Once liquefied, the gas can be transported in containers, much like any liquid.
In the beginning, GWC provided onshore operations, breakbulk handling, heavy equipment transportation, warehousing, customs clearance, and freight forwarding. The company's infrastructure has since grown to include open yards for pipe laydowns, chemical and hazmat storage, and overhead cranes for repair and refurbishment.
This infrastructure now covers around half a million square meters, largely clustered in two dedicated hubs to the north and south. These hubs provide, Menon continues, "comprehensive logistics for oil and gas projects," emphasizing the company has been careful in driving cost efficiency by building close to source, and implementing new technology such as real-time consignment tracking.
The scale is impressive for a company that only established in 2004 – and joined Oryx GTL in 2007. But the safety record might be what GWC is most proud of.
Prioritizing safety
"We have an impeccable record when it comes to safety," says Menon, something he considers to be "paramount to the success of these projects."
Matthew Phelps, General Manager of GWC, says the company has a "zero tolerance" approach to safety in oil and gas. "It's been over five years since we last had a lost time injury. And nobody has ever actually been hurt, which is the critical part."
All the same, Phelps says this prioritization of safety is consistent for every sector GWC works in. "It's all the same trucks and sheds, vessels and aircraft. Some logistics companies tailor their health and safety to the sector they're in. We don't do that. If it's a GWC warehouse, everybody behaves the same way. It's something we're very proud of."
Both Menon and Phelps believe this approach to safety is a critical reason why GWC continues to attract big oil and gas appointments, like the landmark North Field Expansion.

Expanding supply
Qatar currently exports around 80 million megatonnes of natural gas per year. Once the North Field Expansion is completed, its capacity is projected to reach approximately 126 megatonnes. It's a huge scale-up for the country's gas industry. As a key logistics partner, it's also a massive scale-up for GWC.
But Menon says, "We've been scaling in capacity and infrastructure for the last ten years. We've established ourselves as a reliable partner for Shell, Halliburton, and many more. We know the terrain. We've been recruiting and developing for a decade. We have a proven track record, comprehensive infrastructure, and a world-class network that we're bringing to every phase of the North Field Expansion."
Phelps agrees. "Oryx GTL gave us the framework for gas projects. And there's been double-digit growth since then."
Qatar's natural gas capacity is projected to reach 126 megatonnes.
Fueling the energy transition
The natural gas products coming out of Oryx GTL and the North Field Expansion will likely play a significant role in cutting near-term emissions across the globe. Cleaner burning than its coal and oil-based cousins, natural gas is seen as a critical bridging fuel to a net-zero future.
GWC has a monumental task ahead in facilitating that supply. But with the colossal infrastructure, skills, and networks it has developed over the past two decades, the company is more than equal to the challenge.
Read more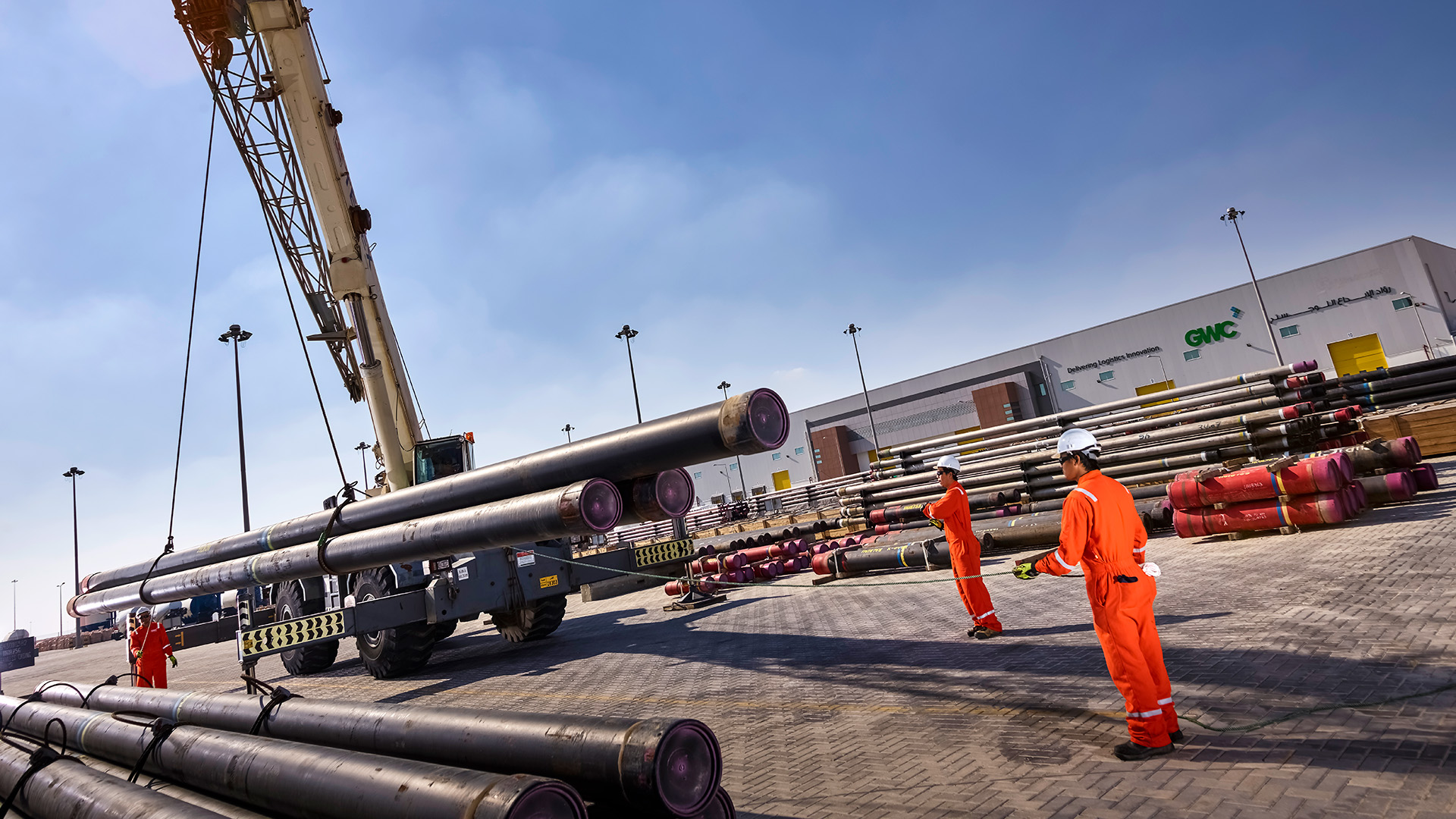 Discover more about GWC's world-class logistics solutions