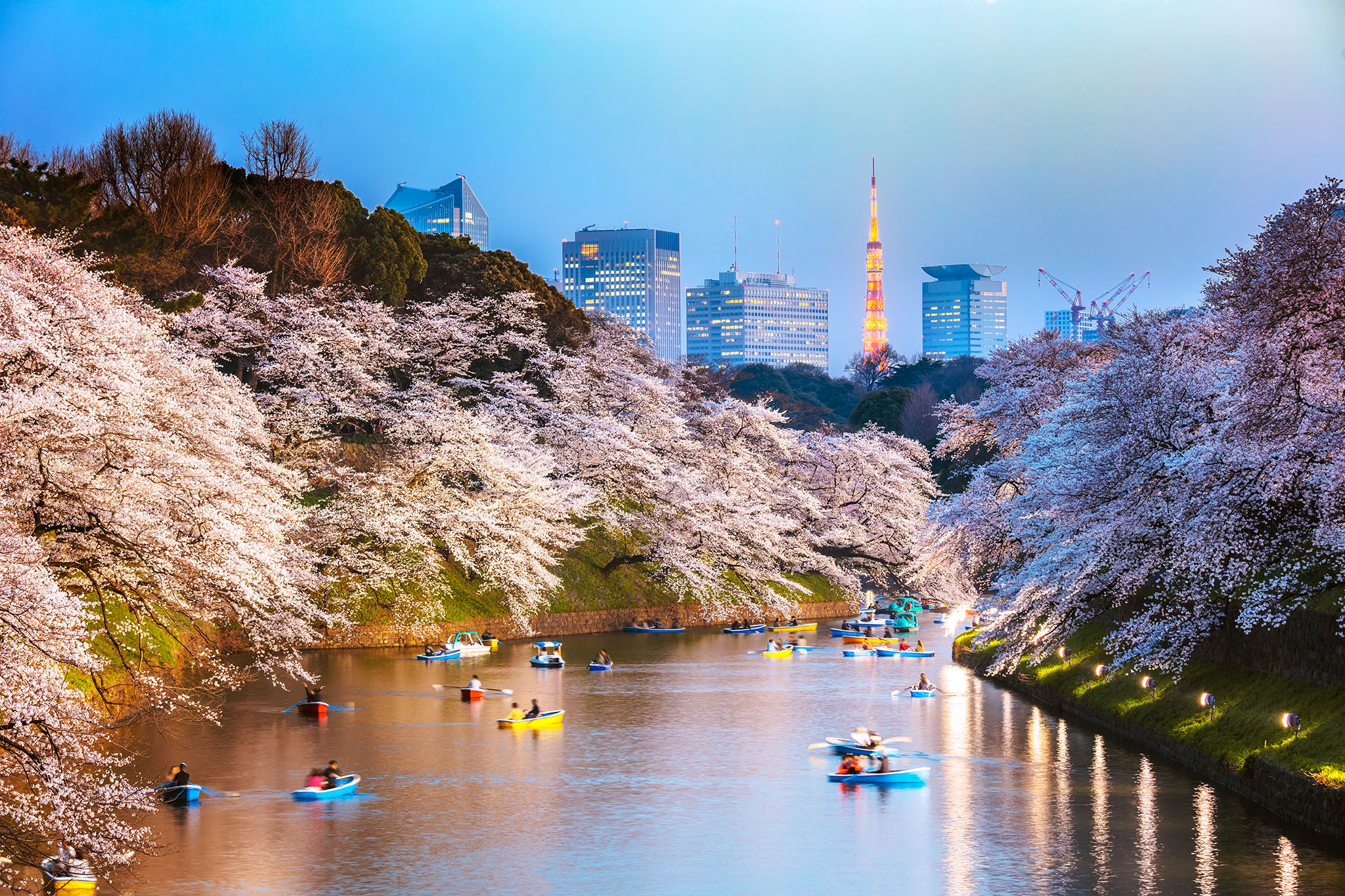 Tokyo Calm
High-tech, fast-paced, and trendsetting, Japan's capital lives up to its reputation as one of the world's most dynamic cities. But look beyond the ultra-modern image, and there's far more for business travelers to Tokyo to discover.
---
From beautifully landscaped gardens and historic temples to tea ceremonies and traditional haute cuisine, Tokyo offers plenty of opportunities to unwind, soak up nature, and experience traditional mindfulness between meetings – even in the busiest of business districts. And safely too, thanks to Japan's high vaccination rate, culture of mask wearing, and stringent measures against Covid-19.

Traditionally in the Now
Not far from the stores and restaurants of upscale Ginza and the office towers of Marunouchi, lies the Imperial Palace.

As an official residence of Japan's Imperial Family, most of the palace's inner grounds are off-limits to visitors; the East Gardens, however, are open to the public and are a fine example of the traditional landscaping that still dots much of central Tokyo. It's a wonderful place to visit any time of the day.

You find a great diversity of gardens across the city. Whatever form they take, culturally they have long provided a reflective spot to connect with nature and rest from the noise and bustle outside the grounds.

John Lander, former Tokyo resident and author of "Hidden Gardens of Japan"
"At the East Gardens of the Imperial Palace, visitors can view cherry trees, roses, bamboo, and a tea garden. There are also moats, walls, and gateways remaining from Edo Castle. Over at the Koishikawa Korakuen Gardens — one of the oldest and most beautiful in Tokyo — a pond, stones, an artificial hill, and other features have been used to reproduce famous landscapes from China and Japan," notes Lander.




If you've had a full day of meetings, the nearby Imperial Hotel, Tokyo is perfect for some rest. The grand old dame of Tokyo's hotel world has been a prime address for business travelers for decades, but it's also home to the Toko-An tea ceremony room. With several tatami-matted chambers reached via stone pathways, it's a classical setting to unwind and experience the elaborate ritual of a tea ceremony.

"In our frenetic modern lives, Chado (the tea ceremony) teaches us to pause and cultivate an awareness of the transient beauty of the passage of time," says Natalie Leon, a UK-based writer-researcher, Japan aficionado, and tea ceremony practitioner. "I was drawn to the Way of Tea because it's a celebration of the seasons. Each sweet, each utensil speaks to the delicate beauty of the current moment, focusing our thoughts and allowing us to savor the season."
Now and Zen
Southwest of the Imperial Palace, Minato Ward is among the most cosmopolitan parts of the capital. It is home to the ever-lively Roppongi neighborhood, embassies, multinationals, and contemporary urban complexes like Tokyo Midtown and Roppongi Hills. This is the perfect locale for drinks and delicious meals with its various bars and fine dining restaurants. Yet even here, there are moments of tranquility and tradition to discover.

When you're done with work commitments, take a walk to Shiba Park and visit the Zojoji Temple. Though no longer on the grand scale of the 1600s, when it flourished as the family temple of the ruling Tokugawa shogunate, it's still a magnificent sight with the iconic red and white latticing of Tokyo Tower looming large next door. As you pass through the temple's towering gateway, observing how the bustle of the city makes way for serenity, you'll notice Zojoji Temple's moss-covered Jizo statues and Tokugawa tombs calmly come into focus.




A short walk north of Zojoji Temple, Seishoji Temple offers an even more immersive spiritual experience, with early-morning meditation sessions where people from all walks of life can come to ground themselves before starting the workday. Called zazen (seated meditation), it's a form of Japanese mindfulness that's been practiced for centuries — a way to free the mind of judgment and thought.

After a long workday, Roppongi has mindful dining options too. None more so than the shojin-ryori served at Sougo, a form of plant-based cuisine that's been eaten by Buddhist monks since the 1200s as a way to appreciate and promote harmony with nature. Featuring a succession of artfully presented, in-season dishes, shojin-ryori is designed to be contemplated as much as it is to be tasted.

Like Tokyo's other traditional sides, it invites an appreciation of the seasons and offers a chance to slow down — something you might not have expected to experience in Tokyo.

---
In light of Covid-19 and restricted international travel, the recommendations in this article are for future considerations.
Read More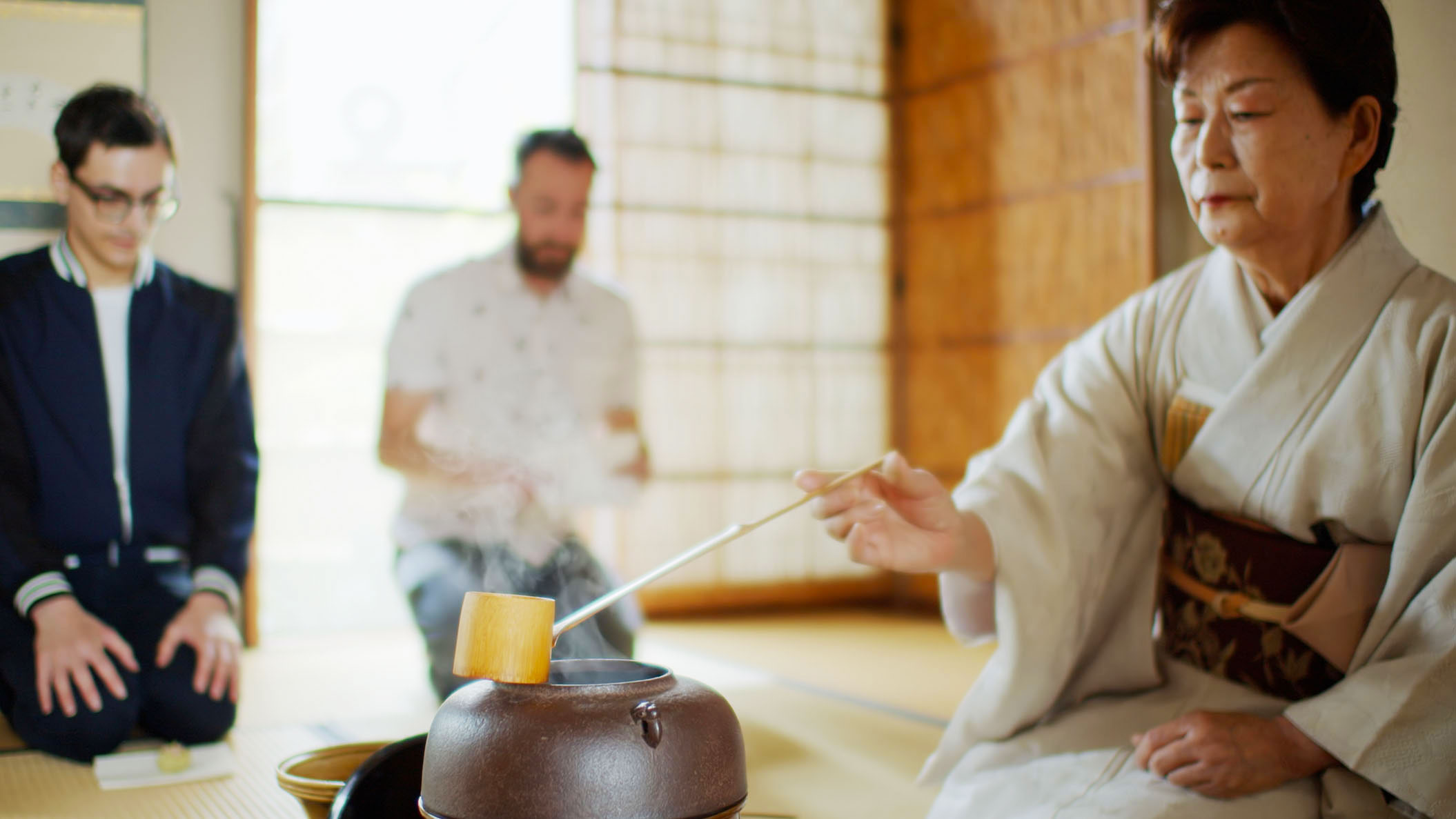 Explore diverse experiences in Tokyo