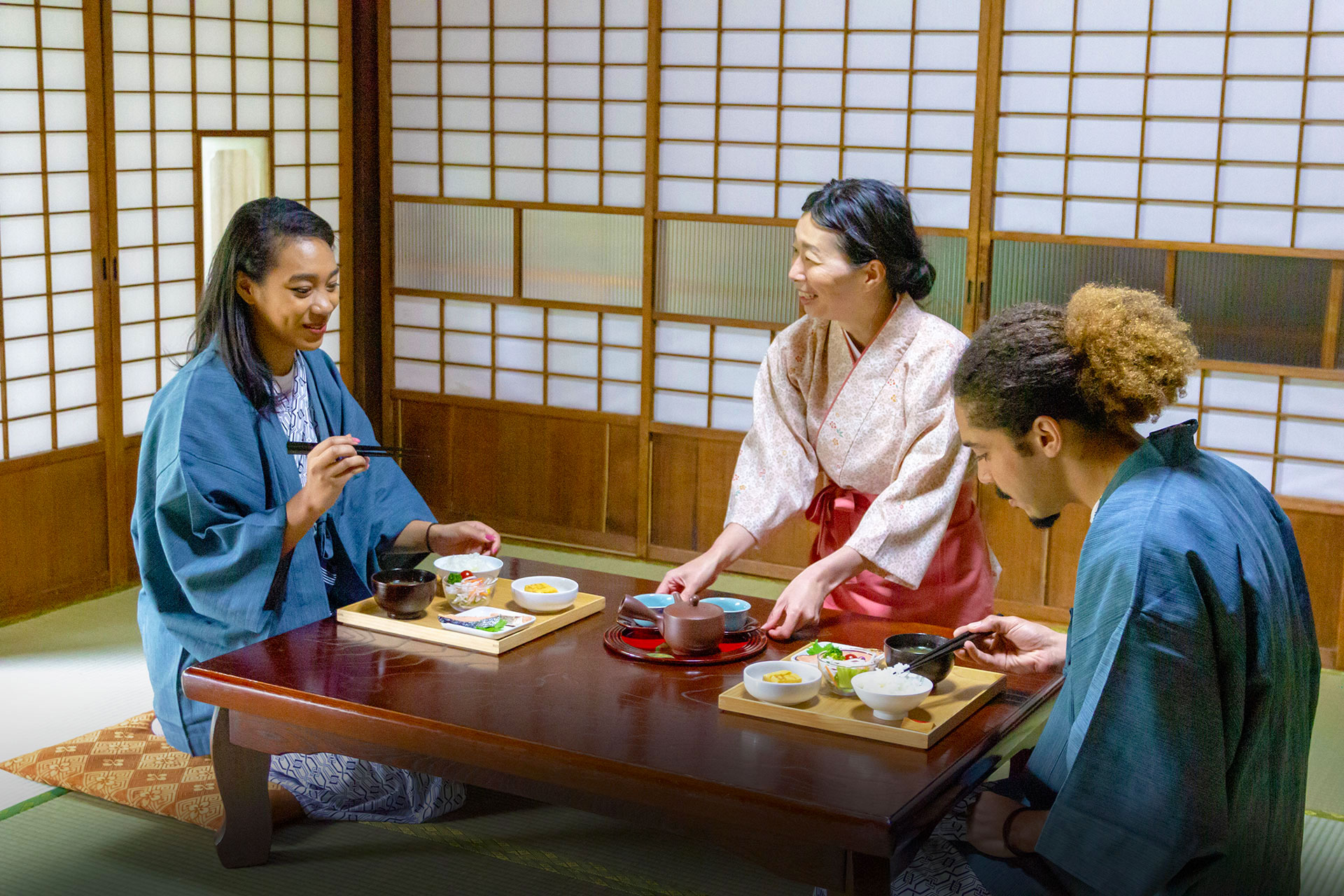 Discovering
Tokyo's Diverse Gastronomy
Tokyo offers some of the best culinary experiences on the planet, and these experiences are increasingly accessible to people with diverse dietary needs.
---
From Michelin-starred restaurants to sustainable farm-to-table eateries, Buddhist plant-based offerings, and even halal sushi, Tokyo doesn't just offer some of the best culinary experiences on the planet, it offers a huge range of Japanese cuisines to satisfy the diverse needs of international travelers. And with Japan gradually reopening its borders and once again welcoming visitors from around the world, travelers can start planning their next foodie trip to Tokyo.

Michelin in Ginza
When it comes to indulging in a once-in-a-lifetime dining experience, look no further than Tokyo's Ginza district. Home to an array of international boutiques, major department stores, and the sleek GINZA SIX complex, the area has long been synonymous with luxury. Dining is no exception. As of 2022, this district holds two of Tokyo's three-star Michelin restaurants, and 11 of its two-stars, covering not just Japanese classics like sushi, tempura, and multi-course kaiseki dinners, but also international cuisines such as Chinese, French, and Spanish.

Creating sublime versions of the latter at Zurriola, chef Seiichi Honda's traditional Spanish dishes include caviar lightly smoked over grapevines, and a foie gras and sherry appetizer. While at Ginza Shinohara, chef Takemasa Shinohara's beautifully presented kaiseki is rooted in Japan's most refined culinary traditions, while his nabe (hotpot) dishes offer a taste of the countryside fare of Shiga, where he grew up.


Halal in Asakusa
Several miles northeast of Ginza, Asakusa offers a very different side of Tokyo to explore, with many remnants from its Edo-era days as a major entertainment district and hub for merchants and artisans. Sights like the magnificent 7th Century Senso-ji Temple attract people from all over the world to Asakusa, while dotted around the bustling shopping streets that surround the temple, restaurants welcome international travelers with traditional Japanese food that meets diverse requirements.

In a culture that places such importance on omotenashi, or hospitality, maybe that should be no surprise. Sushi Ken, for example, offers a quintessential Japanese meal with halal-certified sushi, which is subtly modified by replacing the typical rice vinegar marinade with a non-alcohol alternative. The restaurant also provides a prayer space for Muslim guests. Nearby, the chefs at Naritaya serve up steaming bowls of ramen with adapted recipes. Organic, home-made noodles are served alongside fish and mushroom, while the pork-bone broth is replaced with a halal-safe alternative that still tastes like authentic ramen.







Farm to Table in Shibuya
Shibuya is best known as a commercial center associated with youthful fashion and the latest trends, and of course, the iconic Shibuya Crossing. Even for Tokyoites who know the city well, it's probably not the first area that comes to mind when talking about "farm to table" cuisine. But diversity appears all over Tokyo.

The wider Shibuya area, which includes the lively Shibuya Station, as well as fashionable Harajuku, and the serene grounds of Meiji Shrine, is also home to the Farmer's Market at United Nations University. Held every Saturday and Sunday, the market is a great place to find organic produce and artisanal items like jam and pickled plums. Elsewhere in Shibuya you'll find a collection of restaurants serving healthy farm-to-table fare, like eatrip, a garden sanctuary that changes its European-inspired menu daily based on the ingredients it receives from a network of local farmers.




Traditional vegetarian on Mount Takao
No matter where you go in Tokyo, a good meal is never far away – even halfway up a mountain. The 599 meter Mount Takao is only an hour west of central Tokyo, but its natural hiking trails and views of Mount Fuji make it an excellent place to enjoy Japan's countryside. Here, at the mountainside Yakuo-in Temple, you can try plant-based shojin-ryori, a cuisine that's been part of Buddhist tradition for centuries.

Made without meat or fish, and typically without any animal products at all, shojin-ryori focuses on bringing out the natural flavors of seasonal vegetables and mountain plants. Though these flavors are traditionally subtle, the multiple small dishes that make up a shojin-ryori meal combine to deliver each of the five tastes: something sour, sweet, salty, bitter, and umami. Expect fresh, earthy dishes such as pickled vegetables and tofu soups as well as more complex flavors incorporating sesame and miso glazes, all prepared with artistic aplomb, carefully arranged on colorful lacquerware and ceramics.


A culinary tour of Tokyo
From once-in-a-lifetime meals made with locally sourced produce at Michelin-starred restaurants, to traditional Japanese cooking adapted to cater to a range of dietary requirements, Tokyo offers visitors a blend of old techniques and new concepts. Across Japan's capital, restaurants are embracing the modern concepts of sustainability and diversity and in turn offer diners a unique gastronomic experience.
---
In light of Covid-19 and restricted international travel, the recommendations in this article are for future considerations.
Read More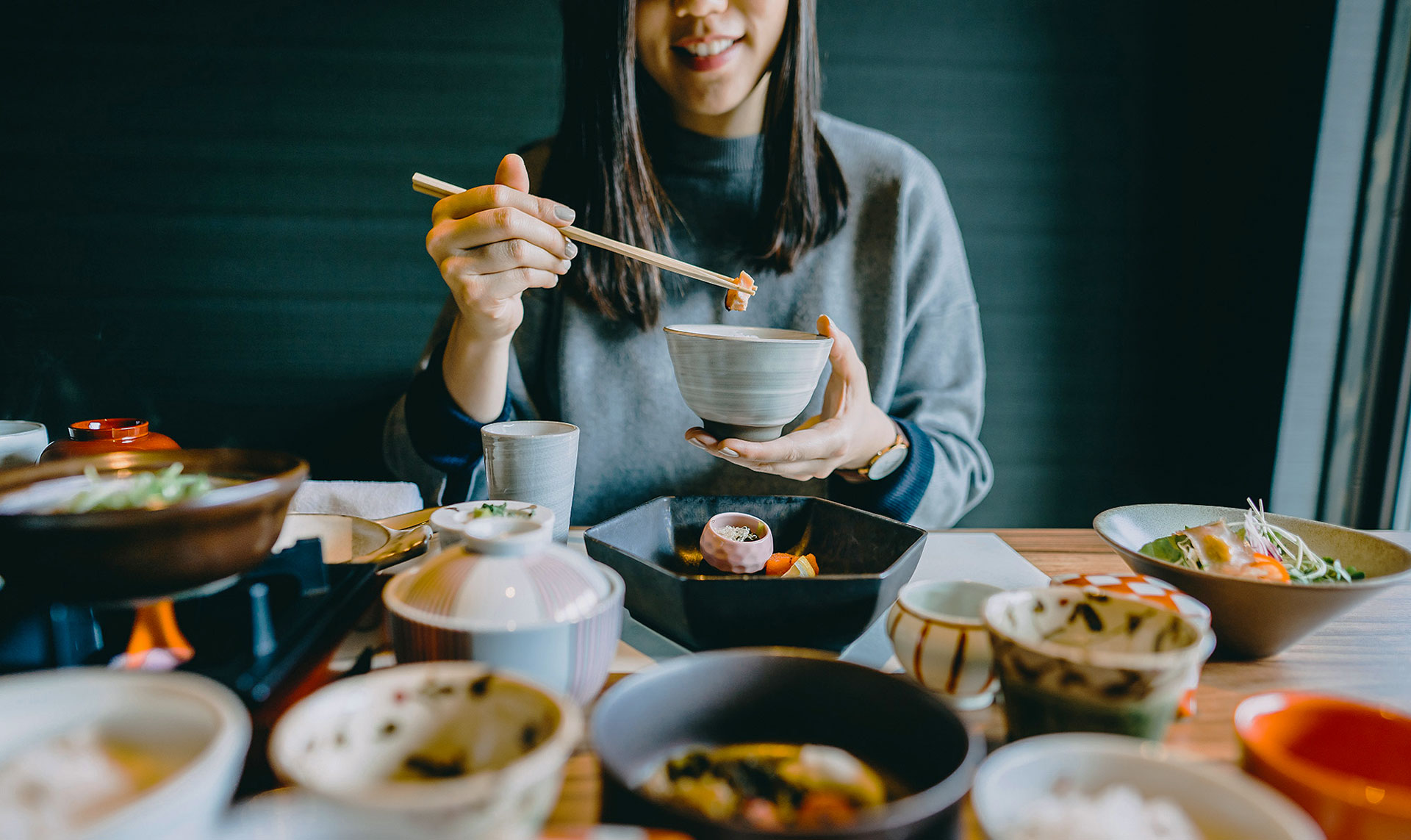 Explore Diverse Tourism