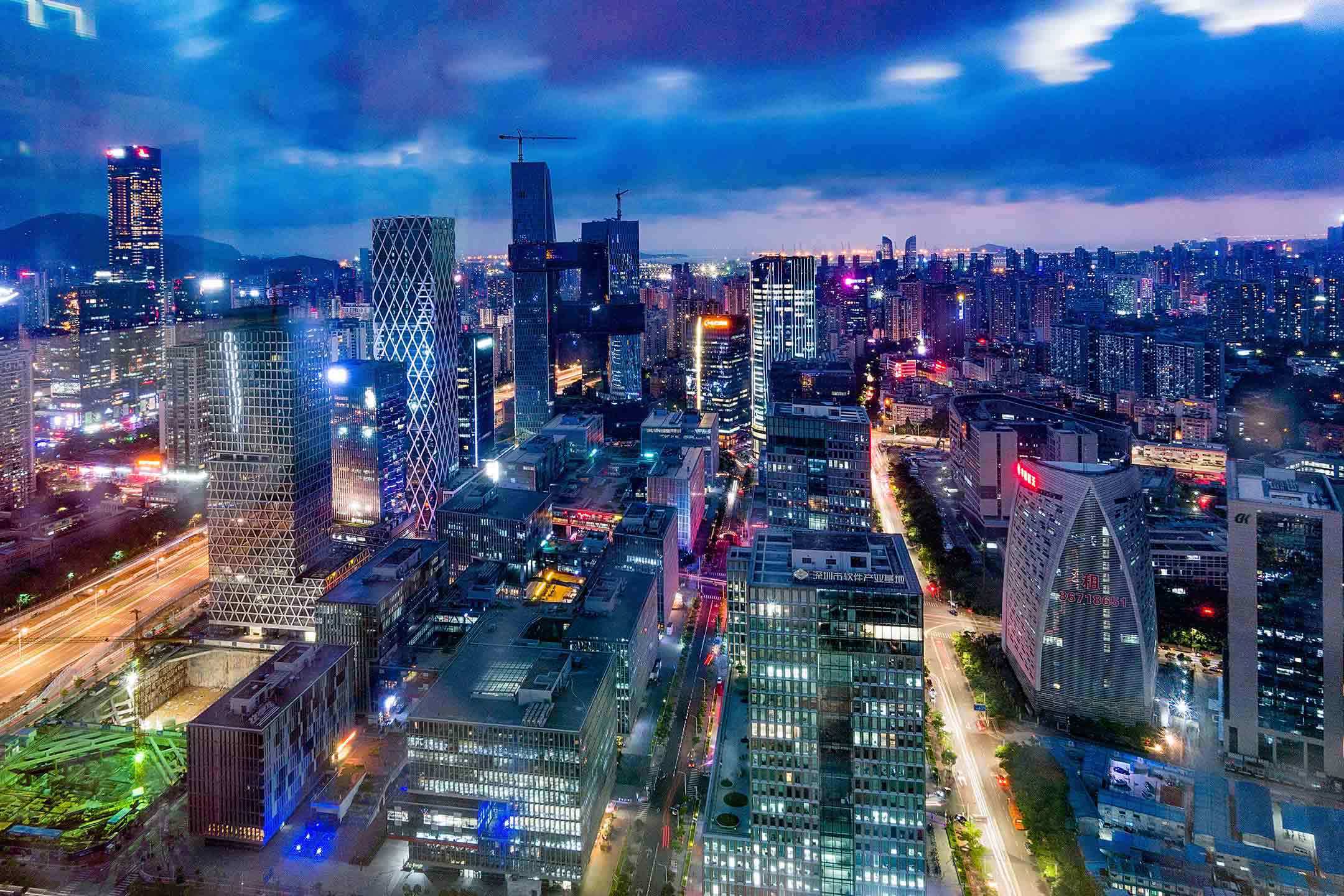 Growing with Shenzhen
China's City of Design is reinventing itself as it enters its next wave of change. Innovative policies have shaped its growth, and Shenzhen is ready to be the world's creative capital.
---
China's meteoric economic rise over the past three decades has been a result of its Open Door Policy, launched in the late 70s, when it established Special Economic Zones (SEZ). Shenzhen, China's first SEZ, has undergone several transformations: It first grew into "the world's factory", before emerging as China's Silicon Valley and was named the UNESCO Creative City of Design in 2008.

Powering its transformations are the city's creative spirit, openness to international cultures, and entrepreneurial environment. But how did these traits become part of Shenzhen's DNA?
From Vision to Reality
In August 1979, the Shekou industrial zone first broke ground in the bay area that is now Shenzhen's Nanshan District. For the first time since its founding, China was opening its doors to receive overseas investment.

As funding flowed and enterprise boomed, Nanshan gained a reputation for being free and innovative. Higher salaries were attracting a new workforce. As imports became regular, so did foreign cultures. At a time when only a few could afford overseas travel, foreign workers were coming to Nanshan to work.

Nanshan went on to be the birthplace of some of the world's tech giants. It's where Huawei established the first office, where Tencent's founder went to college, and where DJI is building its new headquarters.

One out of every four people in Shenzhen is a business owner of some sort, making it the most entrepreneurial city in China. Nanshan District and Shenzhen remain committed to being the hub for new ventures to succeed. A key part of this is the ease of doing business: it's one of the priorities of local officials, and the process has been streamlined with technologies such as AI and digitization to reduce paperwork.

From Made in Shenzhen to Designed in Shenzhen
Shenzhen's economic success, diversity in opportunities, and freedom to create something new attracted a particular group of people who want to make their mark – designers.

In 1982, the city had its first design firm, and by 2016, there were more than 6,000 firms across various disciplines such as industrial design and fashion.

Wuhan native Zhao Huizhou came to Shenzhen in 1996 to make women's clothing that she would like to wear herself. Looking back on moving to a new city on her own, Zhao says the slogan "anyone who comes to Shenzhen belongs here" is a perfect description of her experience with the city she now calls home.

In 1998, Zhao Huizhou founded the brand Eachway in her small apartment. "The biggest advantage of starting a business in Shenzhen? The government provides you with the soil to let you grow first," says Zhao. "They understand how difficult things can be in the beginning."

Setting up her business had been a smooth bureaucratic experience, something Zhao appreciates, especially as she had been busy at the start sourcing fabrics and designing dresses. "I did not have to wait in line for paperwork, nor did I have to receive any visiting officials," Zhao says.

Tax cuts also helped the fledgling business take off, an initiative from the Shenzen government to nurture its homegrown apparel industry based around Dalang, the fashion district. Zhao's Eachway is headquartered in the district.

Eachway now has 200 stores across China. As the first Chinese designer to appear on Milan Fashion Week, Zhou has ambitions to take her collection global.

Zhao has witnessed significant growth in Shenzhen's design industry over the past two decades. She has observed how designers have moved from imitating global inspirations to rolling out their unique creations.

Shenzhen Design Week
Manufacturing had long been the economic backbone in the SEZ, but in a land-scare city such as Shenzhen, it was imperative for the government to change its strategy. In 2003, culture was placed at the forefront, and resources were channeled into promoting industries that contribute to cultural development. These efforts paid off – Shenzhen was designated as a UNESCO City of Design in November 2008.

Since its inception in 2017, the Shenzhen Design Week is the city's largest platform in celebrating the local design community while facilitating international cultural exchange and showcasing global design achievements.

In 2020, Covid-19 forced organizers to move the event online, hosting the work of 800 designers from 20 countries in virtual halls.

A notable highlight in 2020's event was the Greater Bay Area exhibit, a curation of the human-centric designs ideated for the 70 million residents living in the area. Themed "Bay Area of Humanity", the exhibit is an exploration where designers shift the focus of the bay from one that is "of economic value and technological innovation" to one that also "encourages goodwill, wisdom, and what the future should be like."

The exhibit facilitated conversations on the needs of the disabled, raising awareness for ecological protection, and on the importance of open spaces for children to learn and play.

Xu Ting, team leader of the Shenzhen Culture, Creativity, and Design Association and the key organizer of the Design Week says, "We hope to make the annual Shenzhen Design Week a truly international event, elevating its reputation to the global audience."

Xu's team also leads the Shenzhen Global Design Award (SDA), which recognizes and rewards outstanding designers for their creativity. Launched in 2018, the award gives out a total prize of US 1.5million annually. To date, the SDA has attracted more than 5,000 designers and design companies from more than 30 countries and regions.

In response to the pandemic, the SDA launched a special edition of the award in 2020: the Anti-Coronavirus Product Design Award. This special edition called for entries for more solutions to combat Covid-19, and the award was in line with SDA's mission of promoting Design for Sustainability.
A New Vision
Shenzhen's success has paved the way for it to become a model city for China. The design industry, seen as an engine for innovation, has been selected to help the city search for development models that are sustainable and conducive to increasing living standards.

According to Xu Ting, Shenzhen plans on attracting 150,000 designers to work in the city by 2035, more than doubling its 2016 number. The overall goal is to bring Shenzhen's economic development into an age that is driven by creativity.

Shenzhen did not take this plan from anywhere else. We paved the way ourselves step by step. If Shenzhen makes it work, then not only will other cities in China take it as a model, the whole world will see that this could be a way for the future.

Zhao Huizhou, fashion designer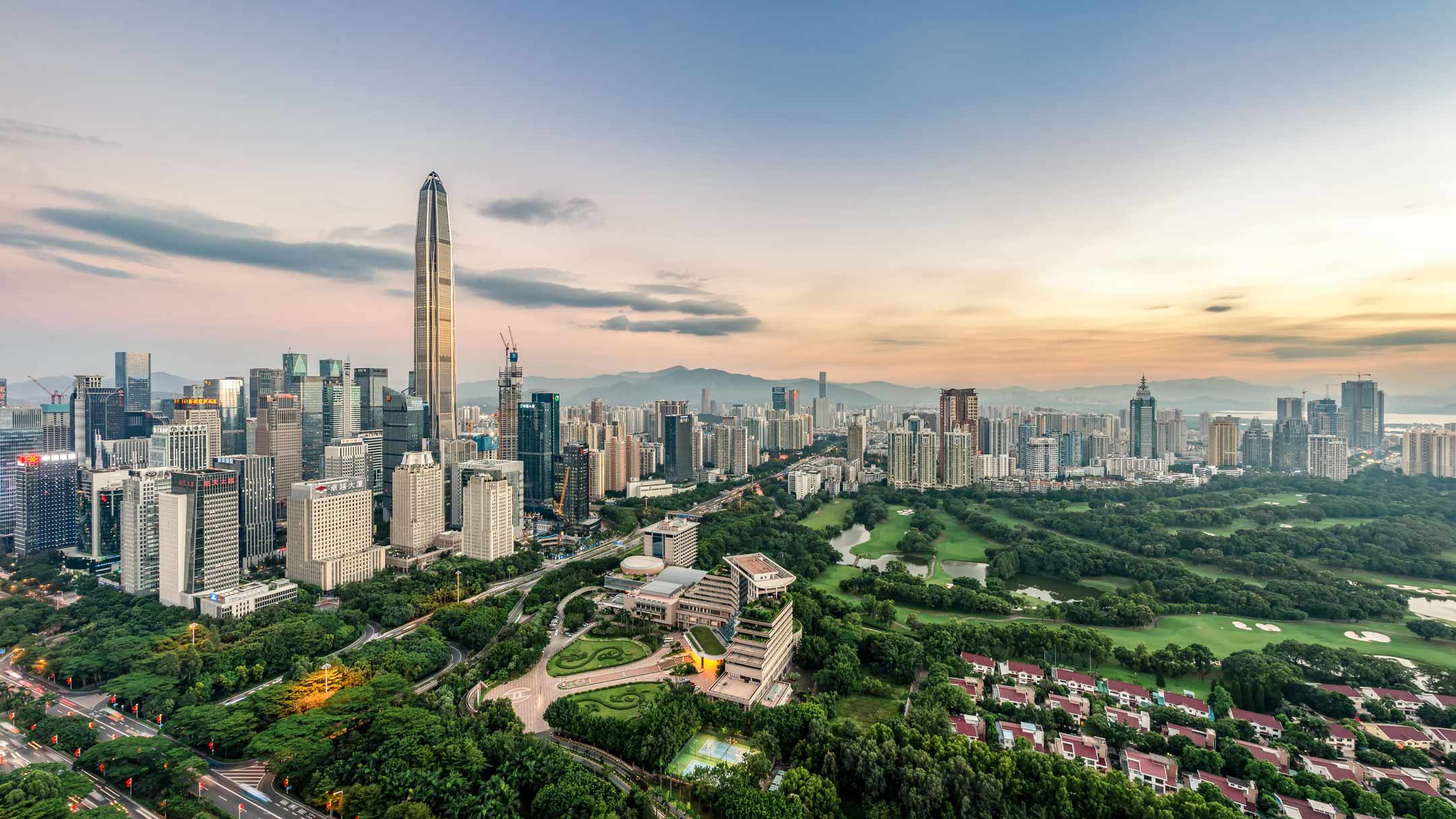 The Next Wave
Shenzhen is undergoing a transformation and is ready to be the world's creative capital.