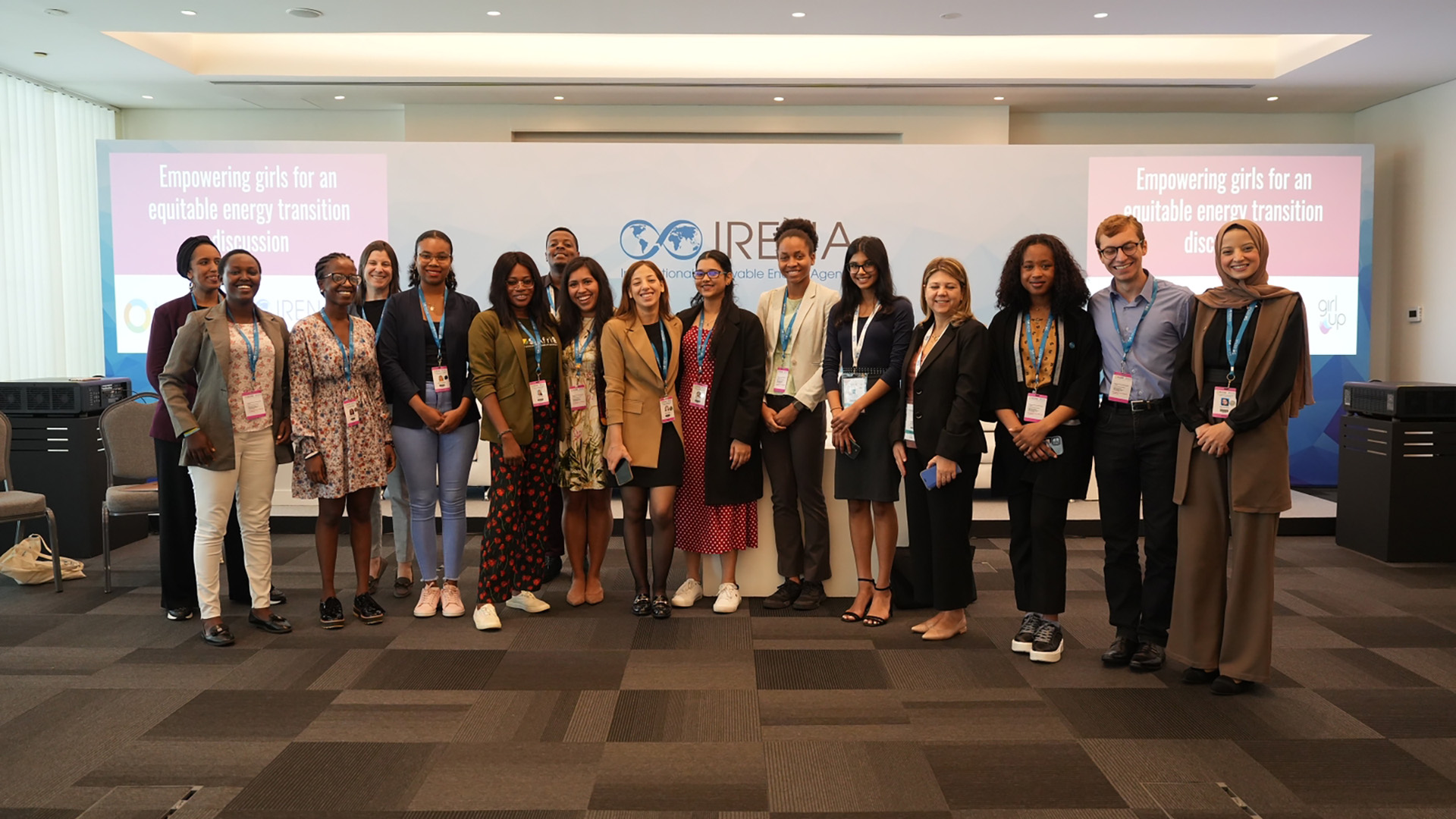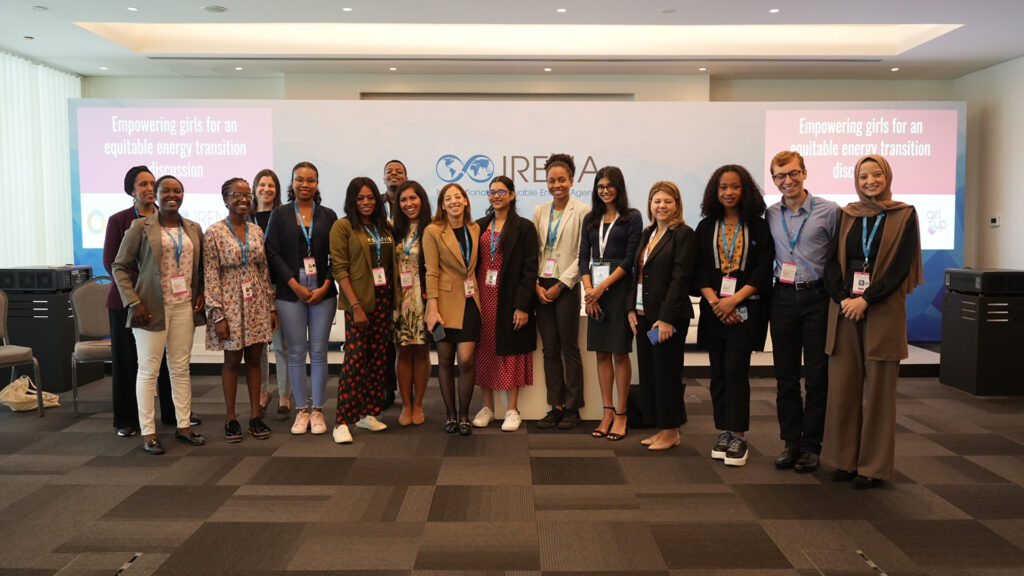 Why younger generations are motivated to take an active role in the energy transition
If properly mobilized, young activists, professionals, and entrepreneurs have the potential to spearhead the renewable energy transition.
---
At the 2019 UN Climate Action Summit, 16-year-old acclaimed climate activist Greta Thunberg, issued a sober warning to world leaders. "The eyes of all future generations are upon you, and if you choose to fail us, I say, we will never forgive you."
Thunberg's impassioned speech resonated with millions around the world. It amplified the voices of established youth activists and created a new wave of mainstream interest in the fight against climate change—one that is motivating world leaders, non-profits, and the private sector to take action.
The International Renewable Energy Agency (IRENA) is an organization that not only recognizes the significance of youth engagement in shaping a sustainable future but is actively advising global powers on how best to make the most of it.
"Young people approach challenges with fresh eyes and open minds. They are natural innovators and problem solvers, which is vital for new technologies, business models, and policy frames that can accelerate the energy transition," explains Francesco La Camera, Director-General at IRENA.
And with over 1.3 billion individuals aged between 15 and 24, representing 16% of the global population, the younger generation holds immense potential for driving meaningful change.

Empowering advocacy
Awareness of the climate crisis and biodiversity loss has reached an all-time high, particularly among young people, who will be most affected by the policy decisions made today. A seminal global study of 10,000 16–25-year-olds reveals 84% are at least moderately worried about climate change, and not just as an existential threat to their futures. Children and youth globally already bear more than 80% of the illnesses, injuries, and deaths attributable to climate change.
"Unfortunately, young people are not only disproportionately affected by the climate crisis but also often excluded from policy and decision-making processes, despite their active involvement in their communities and a strong commitment to advancing Agenda 2030," says Ishita Yadav, a youth representative from the IRENA Global Council on Youth for SDG 7. She encourages young people to be a part of the clean and renewable energy conversation with global leaders to ensure their needs, priorities, and ideas are reflected in policies.

IRENA's annual Youth Forum connects young people with global thought leaders, government representatives, and energy experts. By fostering dialogue and collaboration, it aims to harness the energy and creativity of youth to accelerate the transition to renewable energy. At the 2023 Forum, Yadav, as one of the official rapporteurs of the Forum, recommended that IRENA and other stakeholders prioritize youth engagement by:
Offering mentorship and training programs to develop their skills and knowledge in renewable energy
Providing funding and resources to support youth-led projects and initiatives
Creating platforms for young people to share their ideas and collaborate with industry experts
Recognizing and celebrating the contributions of young leaders in driving the energy transition
Youth-led movements for climate action represent the future of sustainable development. "By supporting youth-led enterprises, we foster innovation, job creation, and economic growth," says La Camera. "[They] have gained significant momentum and highlighted the importance of youth voices in shaping policy."

Driving innovation
Millennials and Gen Z have been praised for their adaptability, digital fluency, and passion for purpose-driven work. But while the intention is there, barriers like access to finance and mentorship often pose challenges.
The IRENA NewGen Renewable Energy Accelerator initiative supports youth-led innovation in areas such as energy storage, grid integration, and energy efficiency, through training, mentorship, and networking events. Supported by the UAE and developed in collaboration with Social Alpha and Enel Foundation, it provides young entrepreneurs and innovators with the resources they need to bring their ideas to life.
"NewGen will enable [young people] to become well-rounded professionals with a solid foundation in the energy sector," La Camera explains. "As NewGen focuses on business model development, investment readiness, and market linkages, we aim to equip youth with the necessary business skills."
The inaugural program will select 30 young representatives who are passionate about renewable energy and climate technology markets. Participants will also have the chance to compete for the IRENA Youth Award at COP28 later this year, which provides further support for scaling up their solutions.
Our legacy would involve creating a long-lasting platform for youth to thrive, equipping them with the necessary skills, knowledge, and resources to shape the future of energy in a sustainable and inclusive manner

Francesco La Camera, Director-General at IRENA

Greening education
The renewable energy sector, which currently employs around 12.7 million people worldwide, could grow to 38.2 million employees by 2030 to meet global net zero goals. This projected job growth, combined with the demand for new green skills, presents a huge opportunity to upskill current workers, retrain those from fossil fuel-based industries, and attract a fast-growing youth demographic.
In areas with large young populations, like sub-Saharan Africa where 70% of the population is under 30, job creation is a priority. But it is something that the green economy and renewable energy sector can help fulfil.
Ultimately, education is a key enabler of the energy transition. "In a narrow sense, this means equipping existing and future energy professionals with the necessary skills. But in a broader sense, we need everyone on board for the energy transition to succeed," says Won Jung Byun, Program Specialist in Education for Sustainable Development at UNESCO.
Recognizing the critical role of partnerships and education in shaping the energy transition, IRENA launched the Energy Transition Education Network (ETEN), with the support of the UAE, UNESCO, Teach for All, UNICEF, the Institute of Electrical and Electronics Engineers (IEEE), and the Bezos Earth Fund at COP 27. This network brings together governments, educational institutions, industry, teaching associations, and other stakeholders to advance energy education and skills development for a more sustainable future.
With a focus on empowering educators, it ensures future generations are equipped with the knowledge and skills necessary for a sustainable and green future. Despite their critical role, many educators do not feel prepared to teach climate and energy topics.
A UNESCO survey of teachers found that, while 95% acknowledge the importance of teaching climate change, less than 30% feel equipped to teach it. ETEN's Teaching for Net Zero Campaign will provide educators with a diverse suite of tools and teaching resources, capacity-building opportunities, and innovative practices to support renewable energy education.

The way forward
The global renewable energy transition "is about bettering the health of our planet as well as bettering the health of our societies as a whole," explains Byun. Moving towards this future requires more partnerships and innovation, and young people are proving to be an invaluable asset on this journey.
To inspire the new generation of climate leaders, IRENA is committed to ensuring they have access to a global network of educators, investors, and industry experts. "By following a multidisciplinary approach and cherishing collaboration, [it] can build upon this foundation, advancing the energy transition and realizing a sustainable future," says La Camera. Young people will not only have the academic capacity to accelerate the renewable energy transition but also the conviction to do so.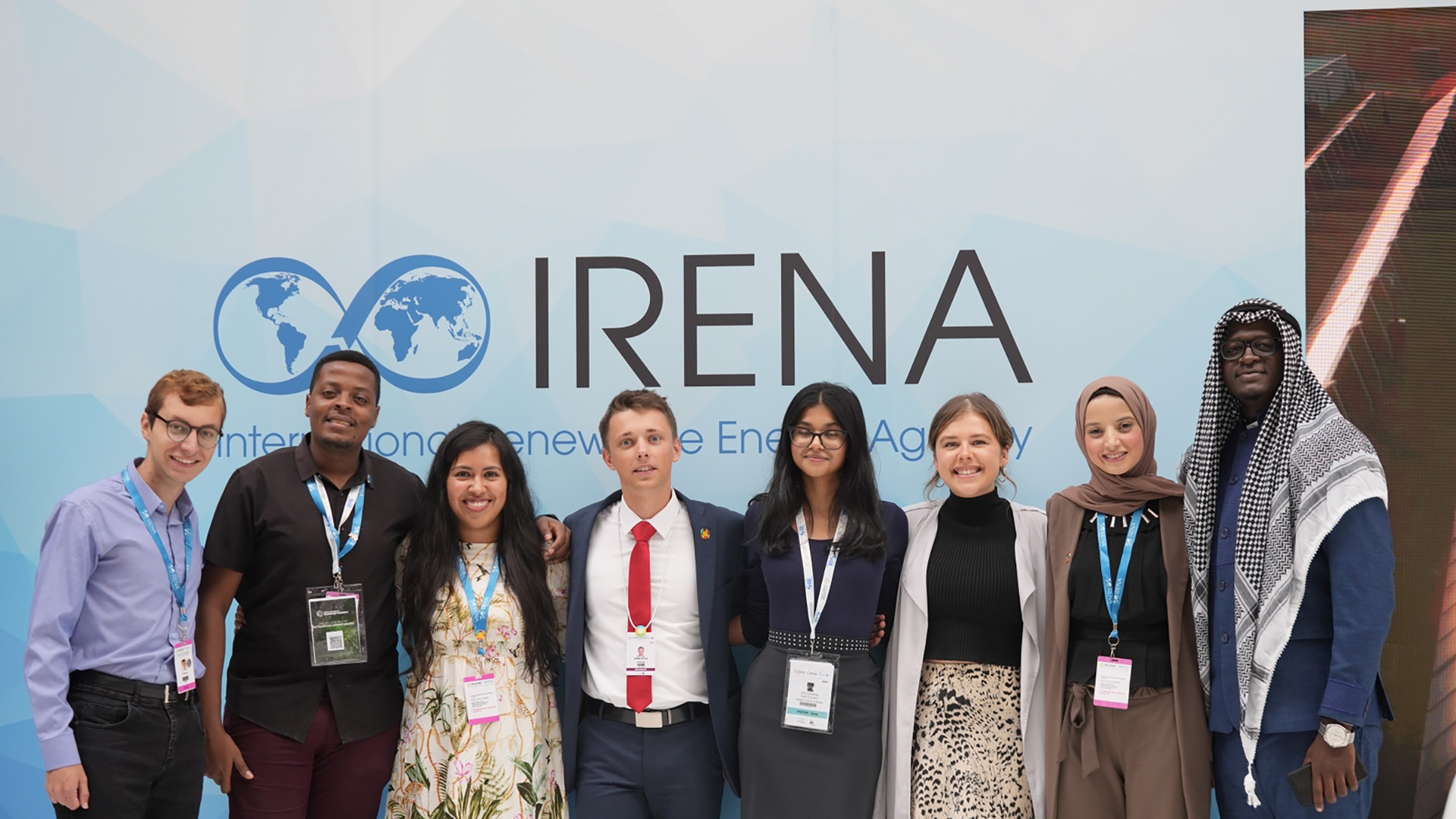 Learn more about the energy transition and IRENA'S upcoming presence at COP28