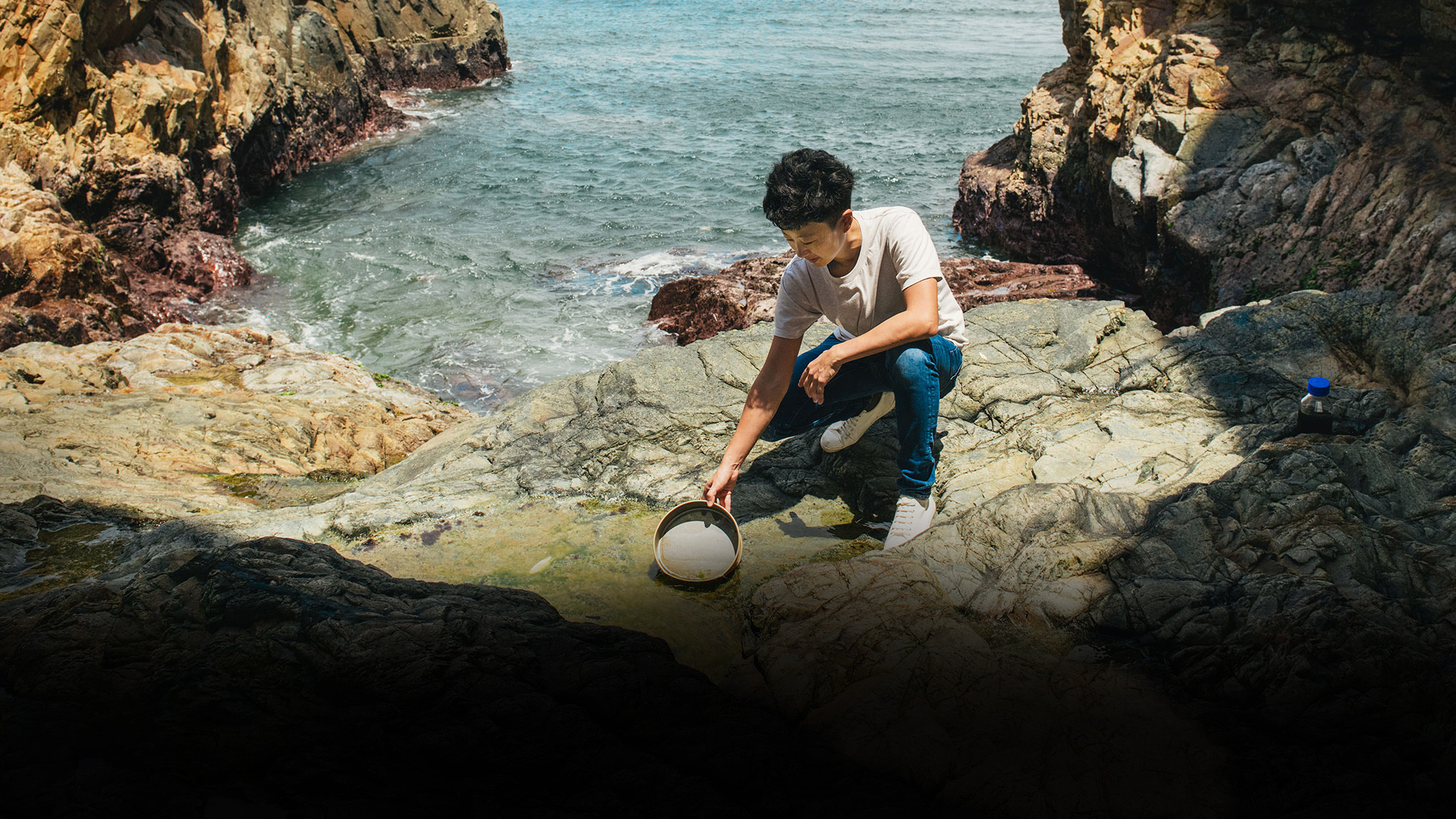 A Scientific Approach
Marine ecologist Jane Wong's research into microalgae is helping turn harmful natural phenomena into sustainable commercial products.
---
Hong Kong's waters are teeming with life, as Dr. Jane Wong discovered to her delight, during a particularly memorable dive. Having joined a research team tasked with monitoring coastal ecology, she found an abundance of colorful fish and coral thriving in the sea around the bustling city. But one encounter stuck with Wong, "As we were just getting back on the boat, we saw three or four butterfly rays and seahorses in the sand."

The experience, Wong says, made her realize how rich Hong Kong's marine biodiversity is. There have even been sightings of whale sharks around the coast of Sai Kung. "It's how Hong Kong is. We are very close to nature even though we are really a very concrete, urban jungle."

A trained ecologist who holds a PhD in biological sciences, Wong is an expert when it comes to Hong Kong's marine ecosystem. Having spent most of her adult life in academia, she is now using her knowledge to make waves in the sustainable business space with the help of a small but special organism: microalgae.

Also called phytoplankton, these tiny organisms play an important role in maintaining the balance in marine ecosystems. In excess, however, they can cause real harm, depleting oxygen levels for other species. The problem is especially pertinent in an urban environment like Hong Kong, where nutrient pollution from wastewater and industrial discharge accelerate their growth, leading to a phenomenon known as algal blooms. At the moment, there are preventative measures but no direct solutions for these harmful blooms. That is why Wong founded Biochrome, a startup with the aim of upcycling microalgae for purposeful uses.
Algae are quite powerful organisms. They grow really fast, and they actually have a lot of important biocompounds that are relevant to our daily lives.

Jane Wong, Founder, Biochrome Limited


Her team at Biochrome is researching and developing different market applications for microalgae, including extracting the vibrant colors observed in blooms to create natural inks that could replace unsustainable synthetic and petroleum-derived pigments currently used in everything from packaging to cosmetics. Microalgae is also rich in nutrients that are beneficial for both plants and soil. Biochrome is looking at ways to combine it with local wastewater to produce organic agricultural fertilizers. Wong says that there is also potential to harvest clean, lab-grown algae for vegan-friendly dietary supplements, as is being done with Spirulina.

Essentially, researchers have only skimmed the surface of microalgae's vast potential, and if Biochrome succeeds in harnessing this underexploited resource for wider commercial use, it could be a win-win situation for the environment and humankind.




A Symbiotic Relationship
Wong's decision to pivot from academia to the startup world stemmed from her desire to help solve real-world problems. She is not alone. Several of her PhD peers have also founded startups that aim to address environmental and sustainability issues. Still, it is a surprising development to Wong, who says that joining a startup would have been an "unheard of" career path for academics just a few years ago.

But as the increasingly devastating effects of climate change have highlighted, the skills and knowledge of scientists and researchers are not just relevant but essential beyond the lab. Companies, too, are realizing the need to take a scientific approach if they want to make better decisions for their businesses and their shared office of planet Earth.

It is beneficial for both scientists and businesses to have more collaboration.

Jane Wong, Founder, Biochrome Limited
Aside from running Biochrome, she also lends her expertise to Common Farms, a company that grows fresh produce locally in Hong Kong and, in doing so, addresses issues related to sustainable agriculture and import dependency. Backed by Wong's science-based approach, the startup is growing quality produce that is used by some of the city's top restaurants, including the three Michelin-starred Caprice at the Four Seasons Hotel Hong Kong.

Support That Sustains
Despite being a newcomer to the business world, Wong has been able to dive in with relative ease thanks to ample support from both government and private entities in Hong Kong.

Hong Kong Science and Technology Parks (HKSTP) Corporation's Ideation Program, in particular, has been vital in getting the ball rolling for Biochrome. The program offers HK$100,000 ($12,700) in financial grants as well as training, facility access and other resources to eligible startups so they can focus on the R&D needed to turn their ideas into reality. The initiative is designed for the first year of operations, and Wong is already looking to apply for HKSTP's Incubation Program, for funding and resources to help get Biochrome's product ready for market.

Private companies have also shown support for those working in sustainable solutions. The Swire Institute of Marine Science of the University of Hong Kong where Wong studied, for example, has long been backed by the Swire Group of companies. Meanwhile, property developer Sino Group and energy company CLP Power have offered guidance to ensure Common Farms' operations and infrastructure are well-suited for urban agriculture.

For Wong, this interest from both the government and the private sector puts Hong Kong on the right path to a better, brighter and more sustainable future.
Hopefully with this attention, more people will come and play a part and we can continue to grow.

Jane Wong, Founder, Biochrome Limited
Read More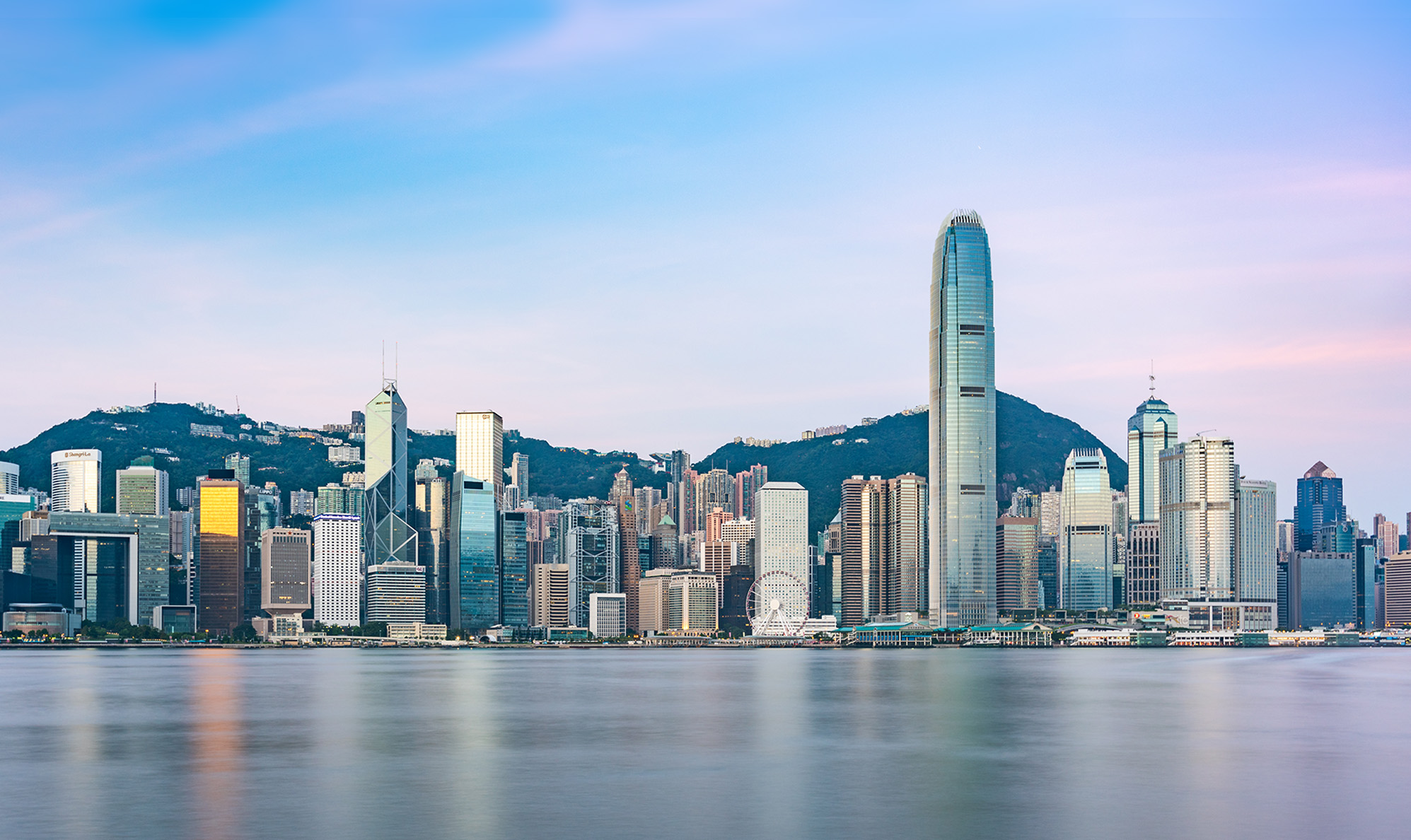 Only in Hong Kong