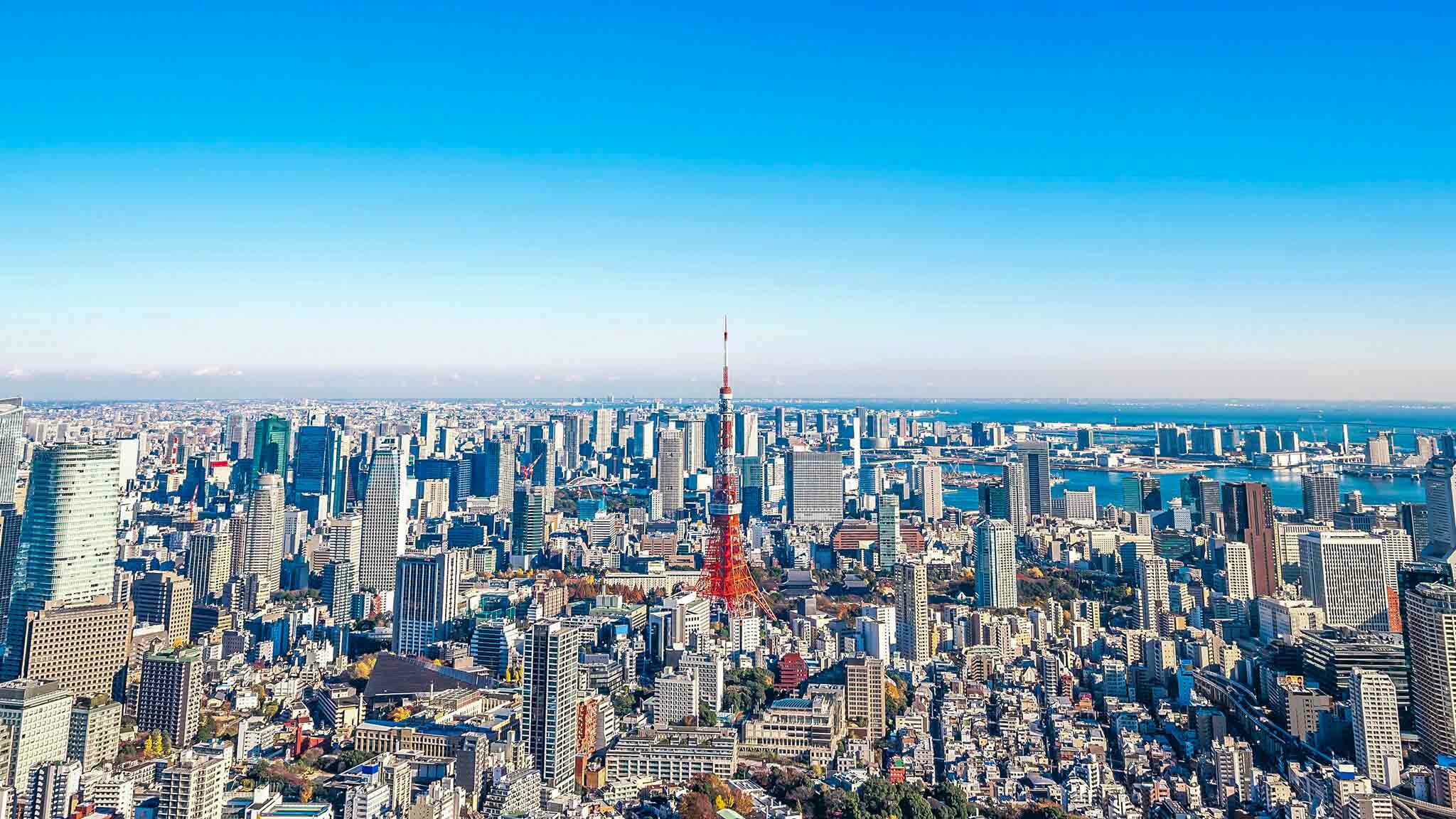 The Art of The Possible
How Tokyo and its network of global cities is leading innovation in urban areas
---
Global Flourishing
Over the last century, cities have not only grown in size and number but also in how they are related to each other, whether that is through climate change, health challenges, or rising inequality leading to an influx of people from one area to another.

These global mega-trends are the subject of the UN-Habitat World Cities Report, 2022: Envisioning the Future of Cities, that notes, while such trends are urgent and concerning, cities can tackle them by adopting a multilevel, collaborative and multistakeholder approach to decision-making and knowledge-sharing.

"[Cities must pursue] economic resilience with new fiscal sustainability frameworks, societal resilience with universal social protection schemes, climate resilience with greener investments, and stronger multilevel collaboration to confront future shocks" says Maimunah Mohd Sharif, Executive Director, UN-Habitat.

The Tokyo Metropolitan Government, whose remit covers one of the world's largest and most internationally connected metropolises, has heeded the urgent call to action and began to lay down the foundations for city-to-city collaborative networks. At the same time, Tokyo is working closely not only with governmental organizations, but also the private sector, academia and other stakeholders to spearhead innovation for a sustainable future.
SusHi Tech Tokyo
With the world's cities now standing at a crossroads, the Tokyo Metropolitan Government has introduced SusHi Tech Tokyo (Sustainable High City Tech Tokyo), a new global concept at the heart of the Japanese capital's efforts to realize a next-generation city. SusHi Tech Tokyo symbolizes the city's aim of using cutting-edge technology, diverse ideas and digital know-how to overcome some of our world's most-pressing urban challenges.

To that end, a variety of noteworthy events will be scheduled to be held under the SusHi Tech Tokyo banner, including the Global City Network for Sustainability (G-NETS). G-NETS is a forum for multifaceted discussions from different perspectives and at different levels between leaders, senior officials and working-level staff of city governments from around the world.

The G-NETS initiative was announced at the Re StaRT (Sustainable Recovery Tokyo Forum) international conference, a gathering in the Japanese city, that hosted mayors from cities around the world in August 2021, as a network of cities, by cities, for cities.

In the G-NETS series meetings held in September and November 2022, prior to the G-NETS Leaders Summit in 2023, the Tokyo Metropolitan Government gave inspection tours of its infrastructure facilities and technologies for solving urban issues, in addition to facilitating discussions and knowledge-sharing.

30 cities around the world participated in the senior officials meeting in November 2022, one of the two G-NETS meetings, showing the scale of the network. Furthermore, the G-NETS Leaders Summit is to be held every other year.
Looking Ahead
The next G-NETS Leaders Summit will be an opportunity for city leaders to share know-how on strategies for sustainable recovery and future resilience, helping to pave a path to a brighter tomorrow. Based on the concept of a 'just and sustainable post-Covid-19 society,' the summit series focuses on three main themes: Inclusive and Just Societies, Safe and Secure Cities, and Environment.

Issues such as decarbonization and disaster prevention have come to the fore in the wake of global alerts over climate change, from rising average global temperatures to intensification of natural disasters. Tokyo has responded to such challenges by implementing advanced technologies and infrastructure-focused solutions that have the potential to benefit cities in other regions such as how to ensure the safety and security of infrastructure and pioneer disaster risk management systems for residents.

In the past Tokyo had inadequate flood control systems due to its rapid urbanization, resulting in widespread flood damage due to typhoons and torrential rain. This led the city to invest in flood control technologies such as regulating reservoirs, which temporarily store water to lower water levels before rivers overflow, as well as infrastructure improvements, including river channel widening (which began in the 1960s) that can cope with heavy rainfall.

Due to the development of these flood control facilities, flood damage has been greatly reduced in the city. For example, an underground regulating reservoir linked to the Kanda River successfully lowered water levels by up to approximately 1.5 meters during Typhoon Hagibis in 2019. There have also been additional benefits. In-ground reservoirs, for example, often double up as water features in parks that can be enjoyed by residents, or as biotopes, a refuge for animals. These positive outcomes can be shared via international platforms like G-NETS and applied in other flood-prone cities globally.



Sustaining the environment is another key theme of the G-NETS summit series, and a topic that reverberates in cities around the world. The Tokyo Metropolitan Government is addressing environmental challenges—in particular, reducing the city's carbon footprint—by passing new regulations requiring housing providers install solar power generation systems on rooftops across new buildings including residential homes. Indeed, the state of Berlin, New York City, and the state of California, are also implementing regulations mandating rooftop-based solar power systems, emphasizing the widespread nature of these common challenges and solutions.

Buildings in commercial and residential areas of Tokyo account for approximately 70% of energy-related CO2 emissions in the metropolis. The aim is for solar power generating rooftops to help reduce that number by 50% by 2030 (and help the city achieve net zero carbon by 2050), provide a renewable energy source, and reduce household utility bills. Solar energy can also enhance the city's disaster preparedness when stored in batteries and used to power electronic devices during a blackout.

G-NETS is an ideal opportunity for Tokyo and representatives of other regions and cities to share their own challenges and best practices for the common good.

City-to-City Collaboration
In a world where multilateral collaboration between nations is increasingly complex, collaborations between cities may open new avenues of meaningful international engagement. Via G-NETS and previous long-term efforts at cross-border collaboration, including the creation of networks of technology exchanges with other cities, the Tokyo Metropolitan Government has been accelerating such alliances.

In September 2022, shortly after the formation of G-NETS, the Governor of Tokyo Yuriko Koike met with New York City Mayor Eric Adams. During the meeting, Governor Koike and Mayor Adams agreed that their cities would work to resolve common urban challenges through intercity cooperation. They also exchanged views on a wide range of areas, including climate change countermeasures, promotion of renewable energy, support for startup companies, security measures, and the expansion of student exchange programs.

Taking the opportunity to engage further, Governor Koike and New York City officials visited the High Line, an elevated park and greenway created on the site of a former New York Central Railroad, as well as NYC Ferry, a public network of ferry services that runs the city's five boroughs.

Tokyo is ramping up engagement with other cities too, for example organizing meetings with officials from Kuala Lumpur to share their experiences with the Tokyo Cap-and-Trade Program and their views on building decarbonization efforts. Also discussed was the development of a plan for the renovation of Kuala Lumpur's city-owned facilities. The collaborative efforts between the two cities on decarbonization in the building sector were awarded with the 2022 C40 Cities Bloomberg Philanthropies Awards.

Inter-city collaboration is also progressing in the field of infrastructure, and in July 2022, engineers from Tokyo visited flood control facilities and dams in Kuala Lumpur to share their experience and knowledge of Tokyo's flood control measures and water and sewage systems.

Such engagements have had a positive impact on the infrastructure of Malaysia's capital, leading to Governor Koike and Mayor Mahadi Che Ngah of Kuala Lumpur, signing an agreement in August 2022 to expand cooperation on such matters as urban infrastructure development and environment solutions with further collaborations between both cities—and indeed with many others—expected.

Global Innovation
The Tokyo Metropolitan Government has further promoted advanced technologies around the world, including ideas connected to decarbonization measures, at COP27 in Sharm el-Sheikh in November 2022, a summit of world leaders focused on climate change-related concerns.

Speaking at the high level roundtable meeting, representing the city, Governor Koike noted that Tokyo laid a hydrogen pipeline in the Harumi district that housed the Athletes Village during the Tokyo 2020 Games.

Furthermore, the city is creating a 50-100-year plan to revitalize the Tokyo Bay Area via innovative solutions including portable wind power generators and offshore, floating solar technology.

Through such dynamic initiatives, the Tokyo Metropolitan Government envisions a carbon neutral society within the Bay Area of the metropolis, an ultra-modern village of sorts that will seamlessly blend nature, convenience and some of the latest ideas in urban development.


Future Forward
The G-NETS Leaders Summit scheduled for February 2023 in Tokyo, will represent an opportunity for cities from around the world and their representatives to gather as one, filled with hope for a better, more sustainable future.

As Governor Koike stated at the senior officials meeting.

"It is essential to have a forum for cities to discuss and share their knowledge so that they can find solutions to their common challenges. This is the purpose of this international network, G-NETS."


– Yuriko Koike, Governor of Tokyo

Find out more
Read more