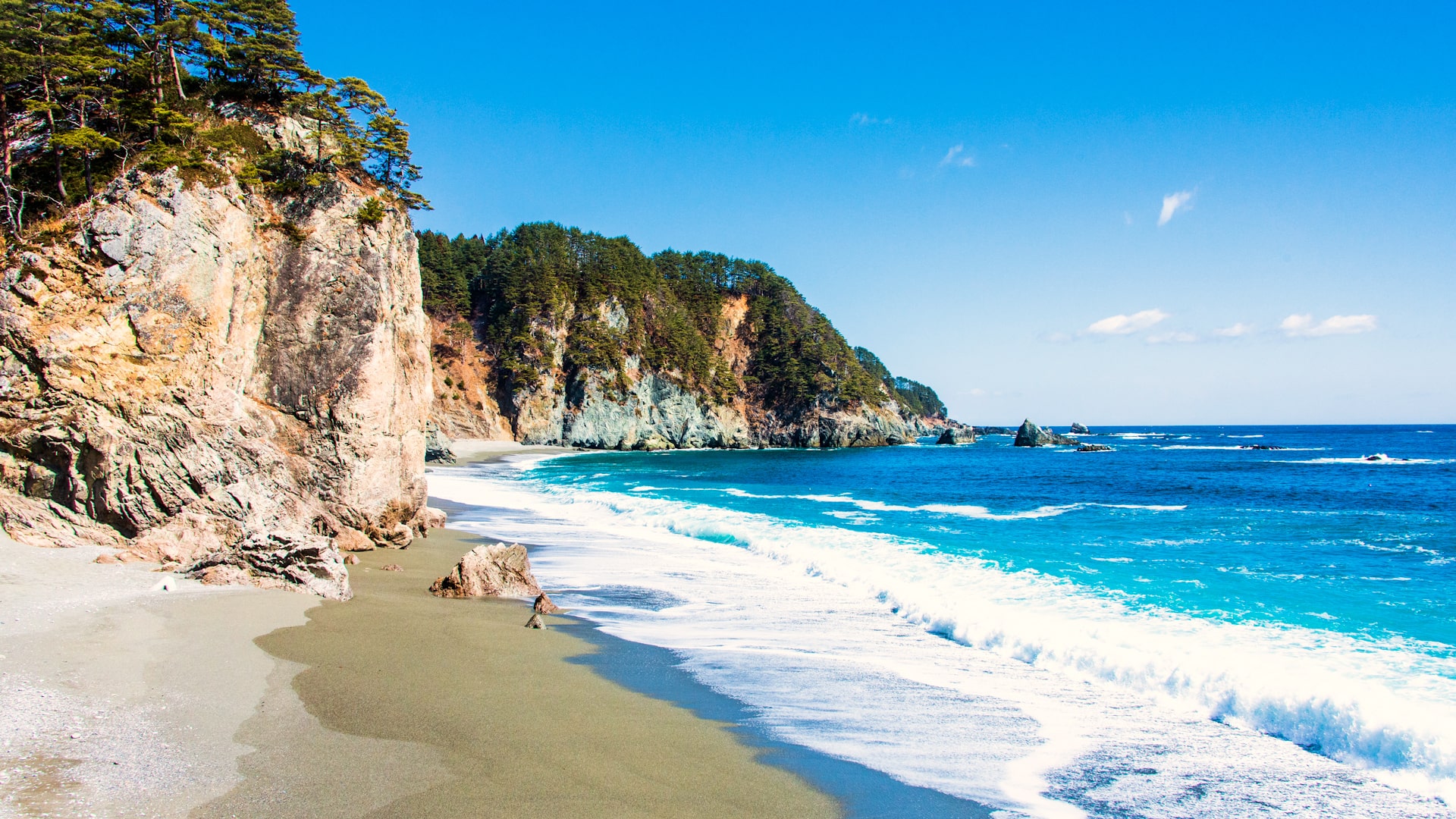 Discover Japan:Due North and Into the Wild
Explore:
Hokkaido, Tohoku, and Greater Tokyo

Experience an unbridled, wild Japan, where people live in harmony with a natural environment that provides for them. Explore this rugged beauty with ease on foot, or by bicycle, to gain full access to off-the-beaten track destinations deep in the nation's northeast.
---
Hokkaido
Clear Waters in Volcano Country

The northernmost of Japan's four main islands, Hokkaido is known for its pristine natural landscapes and hosts six of the country's 34 national parks, ensuring the further preservation of its flora and fauna.


Part of the Shikotsu-Toya National Park, Lake Shikotsu is within easy reach of Hokkaido's New Chitose Airport. This caldera lake is Japan's second deepest and is surrounded by three volcanic mountains—Eniwadake, Fuppushidake and Mount Tarumae—offering visitors an unparalleled opportunity to witness the effect volcanoes have had on the surrounding terrain, earning the area the moniker the 'living volcano museum'.

For those seeking adventure, there are several mountain trails around the peaks and visitors can even scuba dive Lake Shikotsu's transparent depths. More leisurely activities include strolling the mystical moss corridor that leads to Mount Tarumae, cycling around the lake or taking a dip in one of the many hot springs. Even during the winter months, the lake never entirely freezes over making it an excellent spot for standup paddleboarding and diving. The areas that do freeze offer visitors the opportunity to go ice walking. Those who venture out here should try the famous Kokanee Salmon, which is served in a variety of ways at the inns and restaurants that line Lake Shikotsu.





Getting there and back:

Hokkaido's New Chitose Airport is accessible by air from Tokyo and Osaka. To reach Lake Shikotsu take a Hokkaido Chuo Bus (an approximately 1-hour journey) and rent a bicycle for further exploration upon arrival. Alternatively have a road bike delivered straight to the airport and cycle along the picturesque Chitose-Shikotsu cycleway.
Tohoku
Forge a Path Through Rugged Terrain

The winding footpath of the over 1,000-kilometer-long (620 miles) Michinoku Coastal Trail stretches across most of Japan's northeastern coastline, from Aomori's Hachinohe City in northern Tohoku, to Soma City in Fukushima to the south.


It traverses sleepy villages, rivers, forests and beaches through four prefectures and 28 municipalities, offering views of beautiful ria coastlines and sheer cliffs. The path symbolizes the region's close ties with the natural environment that supports it, as well as its redevelopment and rebirth after the 2011 Tohoku Earthquake and Tsunami.

As this magnificent stretch can be too much to tackle in one go, first-timers can explore the northern trailhead on the Kabushima peninsula, located in Hachinohe City. Before setting out, hikers can fuel up at Kabushima Marketplace Kabunya, a souvenir shop and purveyor of delectable local specialties. Try an original take on the region's senbei-jiru, a nutritious soup with wheat-flour crackers, scallops and wakame seaweed.

Follow this with a visit to the newly reconstructed Kabushima Shrine, which hosts almost 40,000 black-tailed gulls on its raised peninsula from March to August. It's a rare display of the connection between man and nature, as birds nest on the shrine steps and across the peninsula. From there, hikers will make their way south to Nakasuka—aptly named 'The Shore of Flowers'—a verdant hillside that explodes in a colorful shower of wildflowers every year. Other highlights include Osuka Beach, a two-kilometer stretch of golden sand that 'sings' from the pressure of feet walking across it causing the sand grains to squeak, and Yodo no Matsubara, a pine grove that hugs the rugged coastline.





Getting there and back:

From Tokyo take the Tohoku Shinkansen from Tokyo Station to Hachinohe Station. From Osaka International (Itami) Airport, fly to Aomori Airport and take a limousine bus to Aomori Station (approx. 40 minutes). At Shin-Aomori Station, transfer to the Tohoku Shinkansen to Hachinohe Station. From there, visitors will only need to take a 25-minute train ride to Same Station. Upon arrival at the trailhead's closest transport hub, it's either a 15-minute walk to the verdant hillside, or a 2-minute ride on the Umineko Bus.
Greater Tokyo
Hitting the Road on Two Wheels

Despite its proximity to Tokyo, Ibaraki Prefecture is rich in nature, with much of its bucolic beauty still largely undiscovered by international tourists. Located to the capital's northeast, the region is simultaneously Japan's third largest agricultural producer and home to cutting-edge research facilities, making it a place that offers more than what first meets the eye.


To experience this prefecture from a fresh perspective, travelers can hop on a bicycle and explore one of the trails along the Tsukuba Kasumigaura Ring Ring Road. The Former Tsukuba Railway Course is an ideal route for beginners, as its 40-kilometer stretch is mostly flat. The old train stations along the now defunct Tsukuba Railway serve as convenient rest stops showcasing an older Japan. Visitors attempting the trail can rent bicycles, gear and anything else needed at Ring Ring Square Tsuchiura, a one-stop-shop adjacent to Tsuchiura Station.

The Former Tsukuba Railway Course passes cultural markers such as the Oda Castle ruins, as well as cherry blossom hot spots like Hojo Pond, and traditional townscapes in Makabe Old Town. Makabe's beautiful Edo-era (1603-1868) atmosphere makes it a great place to take a break and sample some specialties such as Magokoro Suiton, a hearty soup filled with vegetables and paired with plenty of sides. Cyclists can drop off their bicycles for continued travel (providing they have reserved this option in advance) at JR Iwase Station, making the transition back to the hubbub of the city an easy one.





Getting there and back:

From Tokyo board the JR Ueno-Tokyo Line to Tsuchiura Station (approximately 1 hr 20 mins). For those hailing from Osaka, take the Tokaido Shinkansen from Shin-Osaka Station before switching trains at Tokyo Station. Return from JR Iwase Station via the JR Mito Line and disembark at Oyama Station (approximately 35 mins) before boarding the Tohoku Shinkansen for Tokyo Station (approximately 40 mins).
Discover more about Japan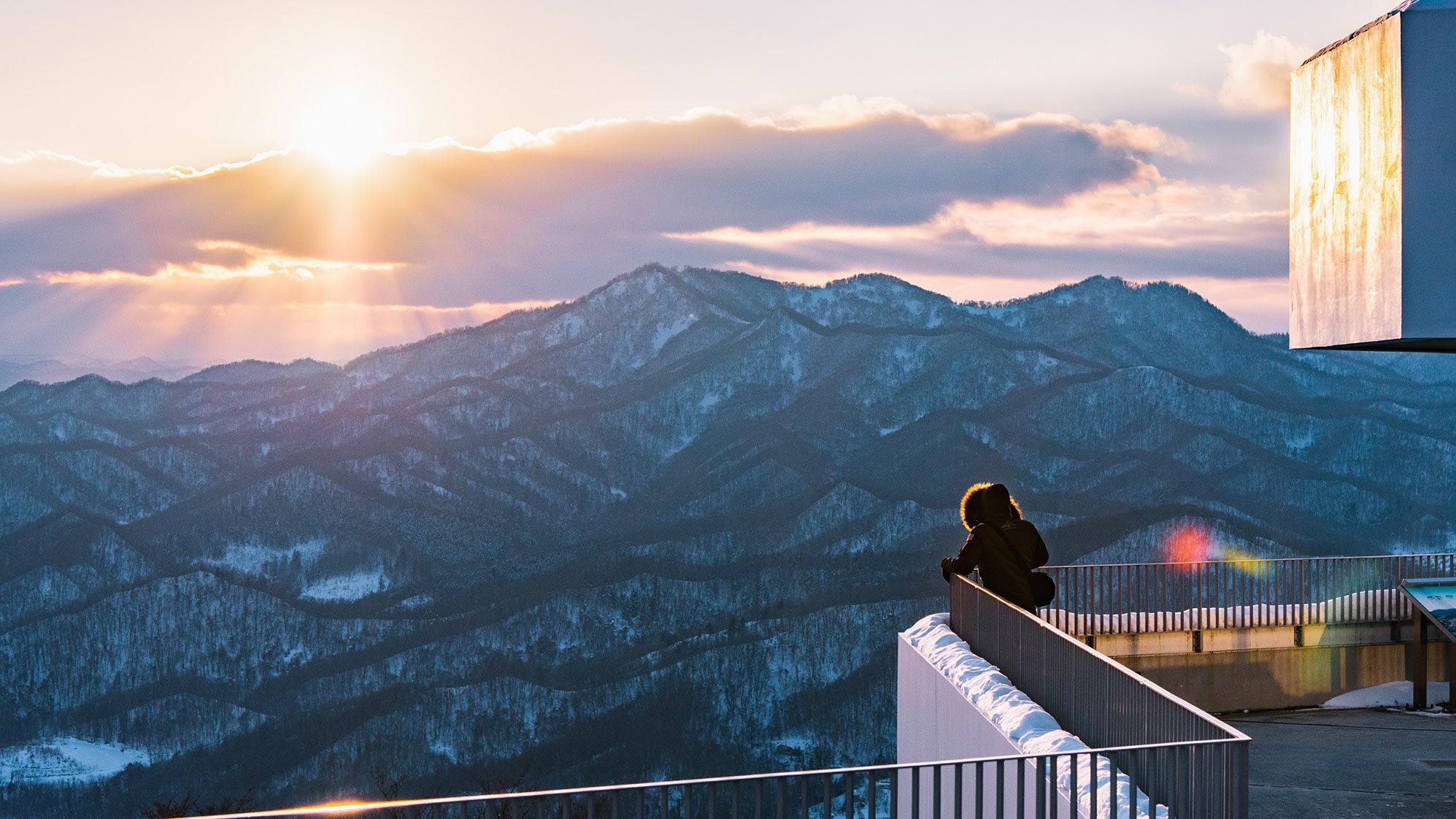 There's More to Japan