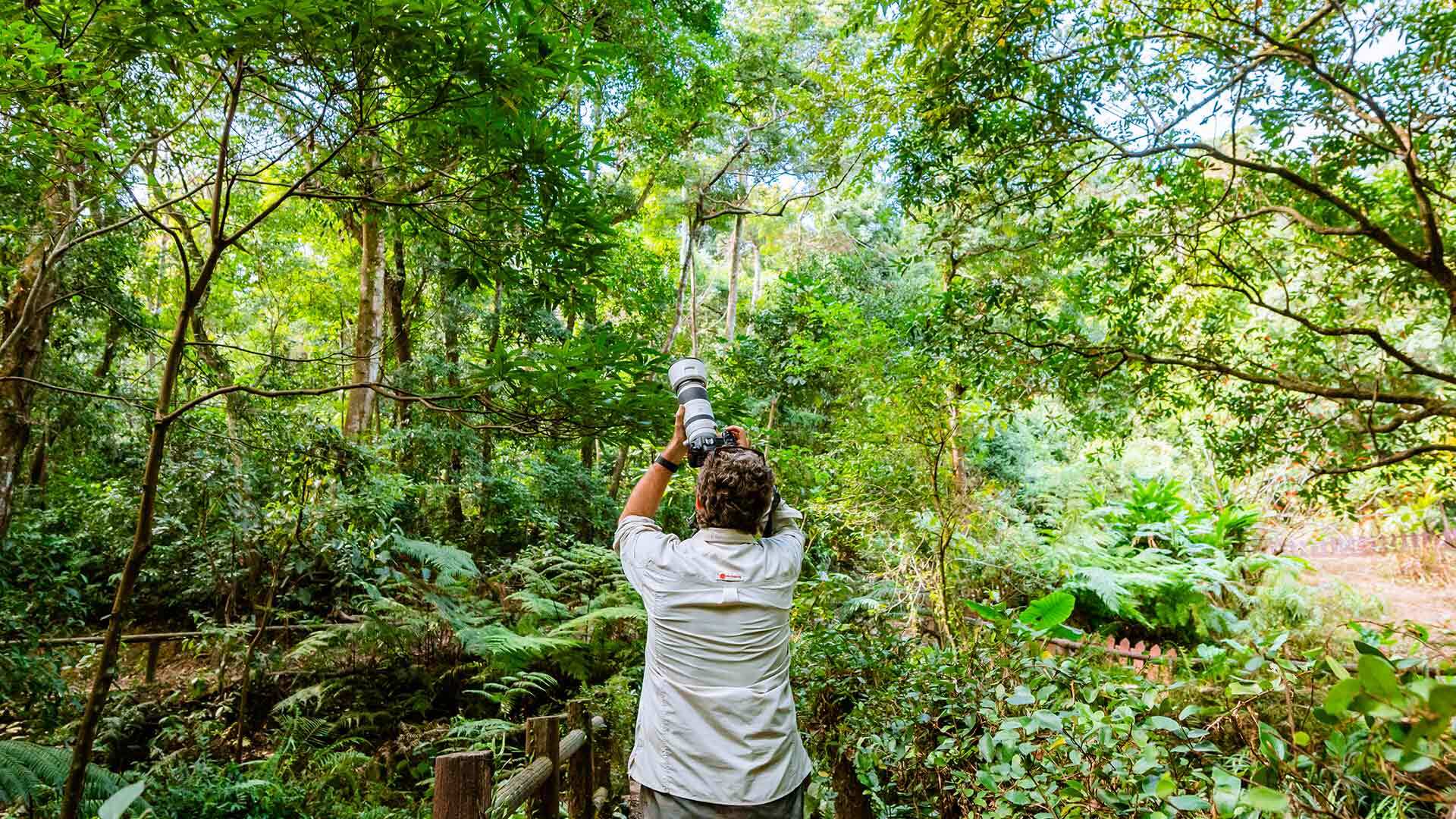 Call to Nature
Explore Hong Kong's wild side through the lens of nature photographer Robert Ferguson.
At Mai Po, one of Hong Kong's most picturesque nature reserves, an eastern imperial eagle circles the pale sky, wings spread majestically to reveal its contrasting plumage. The bird's flight path is captured by Robert Ferguson, an award-winning photographer and nature enthusiast who has called Hong Kong home for more than 20 years.

Despite Hong Kong's fame for its towering urban skyscrapers, close to three-quarters of the city's land is undeveloped, with 40% being country parks and other protected areas. This vast green territory, coupled with the city's subtropical climate and diverse habitats, has allowed all sorts of animal species to thrive, from sapphire butterflies and bamboo vipers to barking deer and leopard cats.







These creatures are just some of the subjects of Wildcreatures Hong Kong, a daily blog Ferguson started in 2018 after leaving a successful media career to focus on his environmental passions. In 2019, he published a hard-copy 30-page photo guide that identifies over 100 bird, mammal, amphibian, reptile, and insect species, accompanied by interesting and informative facts as a way to further promote interest in Hong Kong's teeming wildlife.
There's a huge amount to explore in
Hong Kong, and really easily too.
"Hong Kong is this amazingly biodiverse, fascinating wild place. It really is," Ferguson says. While many of the creatures, like the city itself, tend toward the small side, they are no less magnificent than their larger counterparts. Ferguson's striking images showcase these, be they of an army of brown tree frogs resting under a shaded rock or of two lantern bugs in love on a crisp autumn leaf.

"There's a huge amount to explore in Hong Kong, and really easily too," Ferguson says. "Especially when you slow down a little, when you look under the leaves, or when you have a little bit more patience, you're going to see dragonflies, monkeys, or blue-tailed lizards. Maybe you'll see a civet cat, and you're certainly going to see a snake or two. It's just fantastic."

Into the Wild
Ferguson trained as a publisher in the United Kingdom before moving to Hong Kong in 1991 to be with his then girlfriend, a doctor he married a year later.

"My wife is a great person for adventure," Ferguson says, explaining how she would take a map and locate a stream from where they were, then hike up it until they were completely immersed in nature.

This sense of adventure allowed Ferguson to explore all parts of the city's wilderness. He recommends Kadoorie Farm and Botanic Garden, a conservatory situated on Tai Mo Shan, the highest mountain in Hong Kong for animal spotting. The 148-hectare stretch of land – encompassing wildlife sanctuaries, gardens, and paved nature walks – can be reached by bus from several MTR stations. A dedicated shuttle takes visitors to the top, where frost can gather on the coldest nights. Adventurous types can explore the trails on the mountain – a fascinating microcosm of Hong Kong's biodiversity, with flora and fauna that change with the elevation.

Victoria Peak is even more accessible; it is a scenic tram ride away from the city's financial center. The hilltop is known for having the best view of Hong Kong and offers an easy downslope trek past lush forests, flowing streams, and the occasional porcupine. There is also Tai Tam Mound Waterfall – a hidden oasis that is a hike away from the Parkview luxury housing estate in the south of Hong Kong Island. Tai Po Kau in the New Territories boasts paths of different lengths, all of which take you winding through shaded woodlands that are home to many animals, including flitting fireflies in the warmth of late summer.
Many of these trails and country parks were relatively isolated during Ferguson's early excursions. He laughingly admits to having no sense of direction and has managed to get lost on a couple of occasions. But in Hong Kong, he adds, "you're only about an hour away from yum cha somewhere."

Indeed, in recent years, many have realized just how easy and valuable it is to connect with Hong Kong's great outdoors. Ferguson attributes this shift to the SARS outbreak in 2003. "That was the first time I saw a lot more people go out into the countryside and begin to interact with nature," he says, explaining how the epidemic pushed people to embrace healthier pastimes – a trend that has been boosted again by the Covid-19 pandemic.

"I used to go to Tai Po Kau and maybe see one other person the whole day. Now I can't even find any car parking," he says with a laugh.

Habitat of Riches
Accessibility to the bounties of nature is one of the main reasons Ferguson decided to put down his roots in Hong Kong.

"If you're an outdoorsy person, you might think, 'Do I want my kids to grow up in a concrete jungle?' Well, it's actually the opposite," Ferguson says of the city he calls home. He recalls how his family would go for hikes together on the many trails around the city, walking down waterfalls in Tai Tam and enjoying splashes in pools surrounded by mossy rocks and trees. These experiences instilled in his children a lifelong reverence for nature and have shaped their careers. His daughter now works as a dive instructor in the British Virgin Islands, while his son is an exploration geologist.
If you're an outdoorsy person, you might think, 'Do I want my kids to grow up in a concrete jungle?' Well, it's actually the opposite.
For work, too, Ferguson shuffles back and forth between the urban city and the countryside. One day he might be replying to emails or researching for his blog at the Hive, a co-working space in Sai Kung, known for its beaches and hiking spots as it is for its bustling seafood restaurants and local businesses. On other days, he's hauling his photography gear up a mountain in wait for the perfect picture of a mongoose or a migratory bird.

"It is incredible how quickly you can be absolutely in the wild," Ferguson says. "You can go out in the morning, blitz out in your car, have a splash in a waterfall and then go back to watch a movie and have lunch in a magnificent restaurant, maybe even overlooking the harbor. That's really unique. I don't know another city that has that."
Continue Reading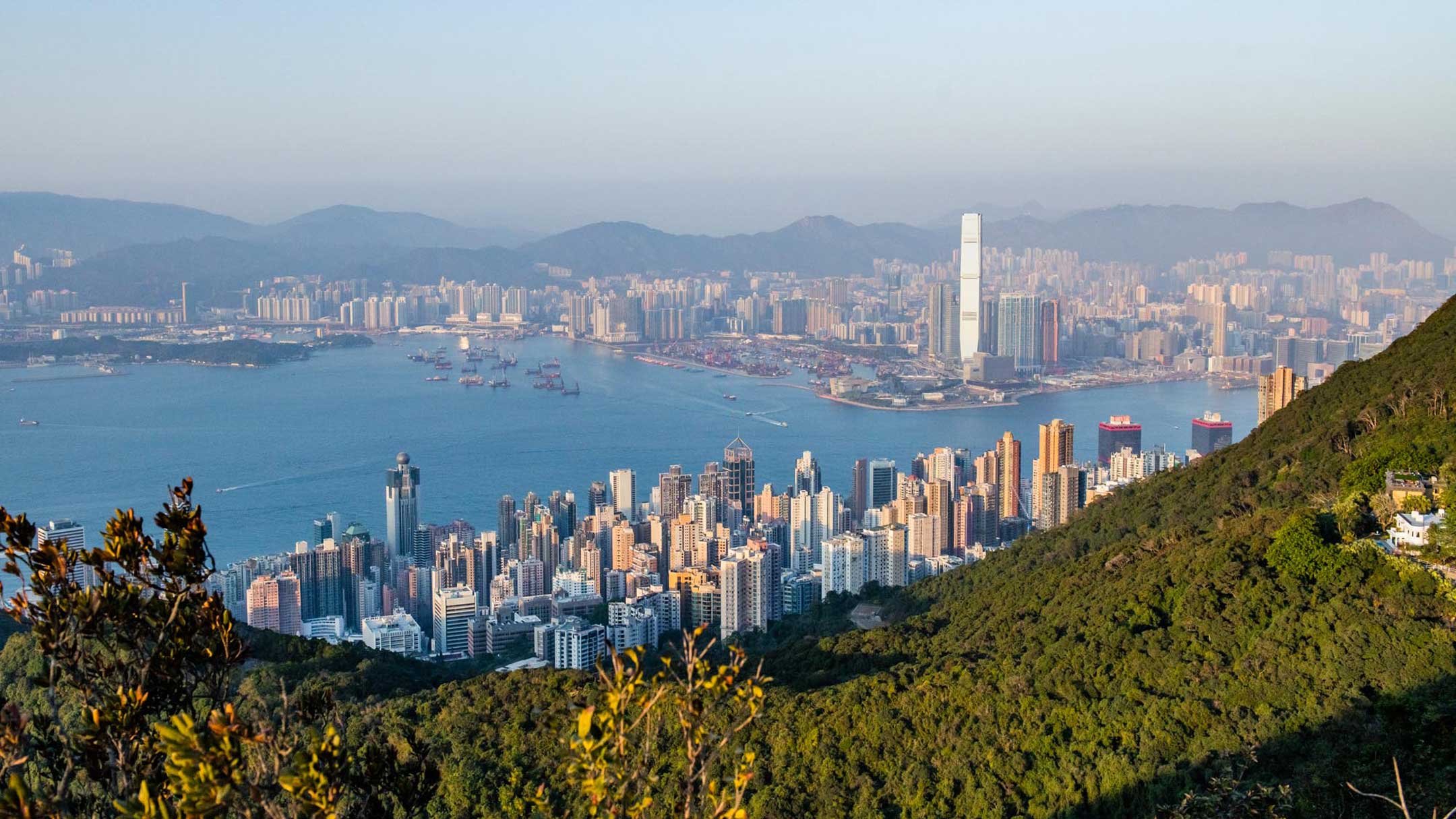 Green Hong Kong
A vision for a cleaner, greener and liveable Hong Kong.