The Essence of New York
Distilling the creativity, resilience, and spirit of the metropolis
On the ultimate city adventure, renowned restauranteurs, the Roca brothers, and whisky makers, The Macallan, go in search of the true essence of New York.
Chapter 1
Two worlds, one mission
With a shared sense of curiosity, hunger for knowledge, and desire to create, the Roca brothers and The Macallan are on a joint mission to explore iconic locations across the globe. Bringing influences back to their respective worlds of gastronomy and whisky making, they want to showcase the evocative and inspiring power of people and places.
Their taste journey has taken them to Scotland, London, and Spain's Jerez, and now awaits the inimitable character of New York. From its architecture and culture to its food and people, the challenge is in transforming the city's irrepressible spark into a whisky and menu that do it justice – a task that falls to The Macallan's whisky maker, Polly Logan, and Michelin star chef, Joan Roca.
The people's city
As a city in constant evolution, New York brings endless possibilities, new experiences to be had, and a distinct buzz to be felt in every neighborhood. To truly understand what (or who) powers this change, you need to speak to the people who are redefining what it means every day.
Meet the people who are the
identity of New York
From legendary street artist, Lady Pink, to acclaimed jazz musician, Wynton Marsalis, sustainable fashion designer, Daniel Silverstein, to sneaker historian, DeJongh "Dee" Wells, everyone had a story to share with Logan and Roca.
Despite coming from all walks of life, they were all drawn by the magnetism of New York. To them, it is a place where you can reach your dreams, make a real impact, and unapologetically be yourself. As Marsalis says,
"Where you have a lot of people
and a lot of energy then there is opportunity."
And if art fuels the soul of the city, the outstanding culinary scene looks after the body, leading Logan and Roca down a journey of discovery.
A taste of New York
When it comes to capturing the essence of New York in one menu, it is "the biggest challenge because of the difficulty, diversity, and complexity of a city that has many identities," explains Roca. With over 200 nationalities influencing New York's food culture, it takes a discerning palate to embrace this challenge.
Chapter 2
Explore New York in one culinary creation
Vision in mind, Roca took inspiration back to the three Michelin-starred, El Celler de Can Roca, in Girona, Spain, and painted a picture of New York for his brothers. From the orange-hued sunset that framed the city's skyline to the smoke that poured from the street vendors' food stands, these images were then translated into flavor, texture, and scent.
A menu emerged, with highlights such as a colorful salad punctuated by a cloud of infused bubbles, succulent strips of beef in a dark, rich jus, and an apple-shaped dome with a creamy filling. It was a perfect balance of playfulness and sophistication. It was New York.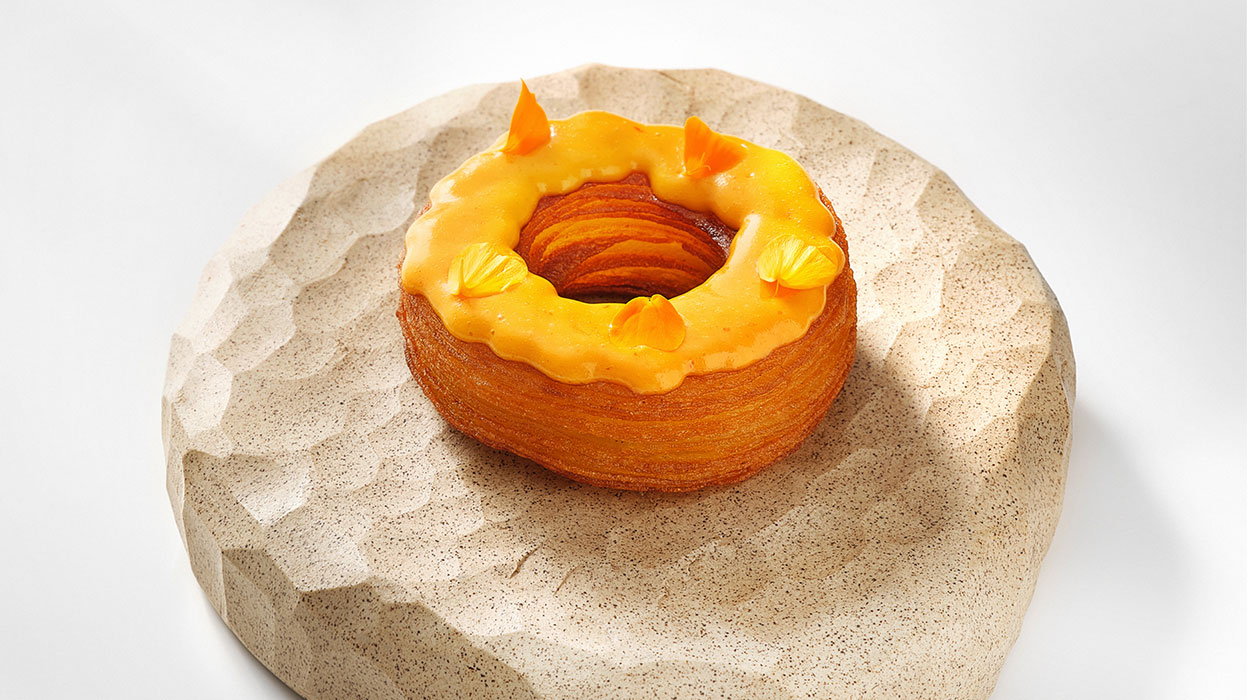 Bottling up an essence
Where there is creativity, there is legacy. And just like the people of New York aim to make a lasting impression with their art, every product The Macallan makes exists to leave something behind. It was up to Logan to distil a whisky that left people with a little piece of New York after every sip.
Chapter 3
Discover the notes of a cultural capital
Distilling this sense of longevity was inevitably going to take the biggest level of creativity. But, immersed in one of the cultural capitals of the world, Logan was surrounded by an endless supply of creative influences and possibilities.
And so, Distil Your World New York was created – a unique whisky blend paying homage to an unforgettable experience and an incomparable city. "There's something a little bit like a chocolate-covered peanut. It is sweet and salty," she revealed. While subtle apple notes are a fitting flavor for a place that will forever be known as 'The Big Apple'.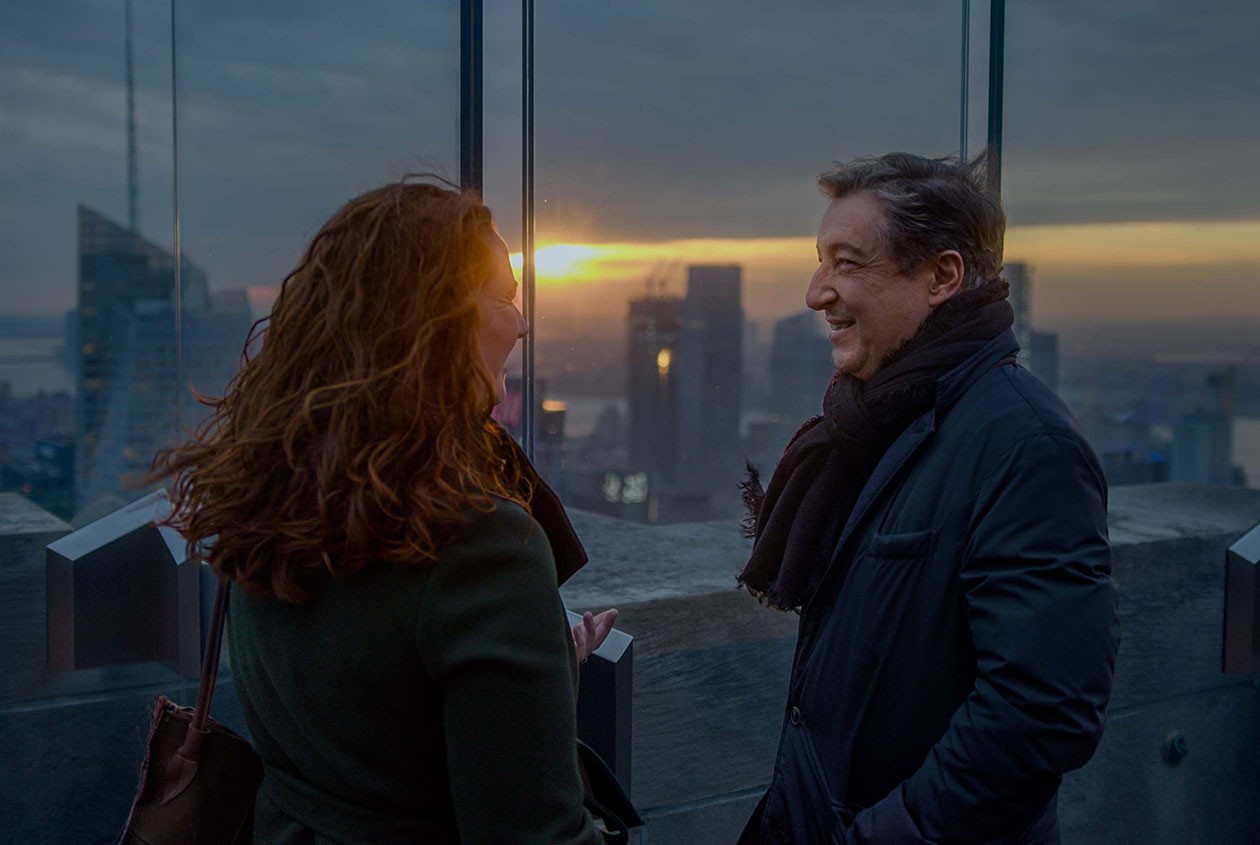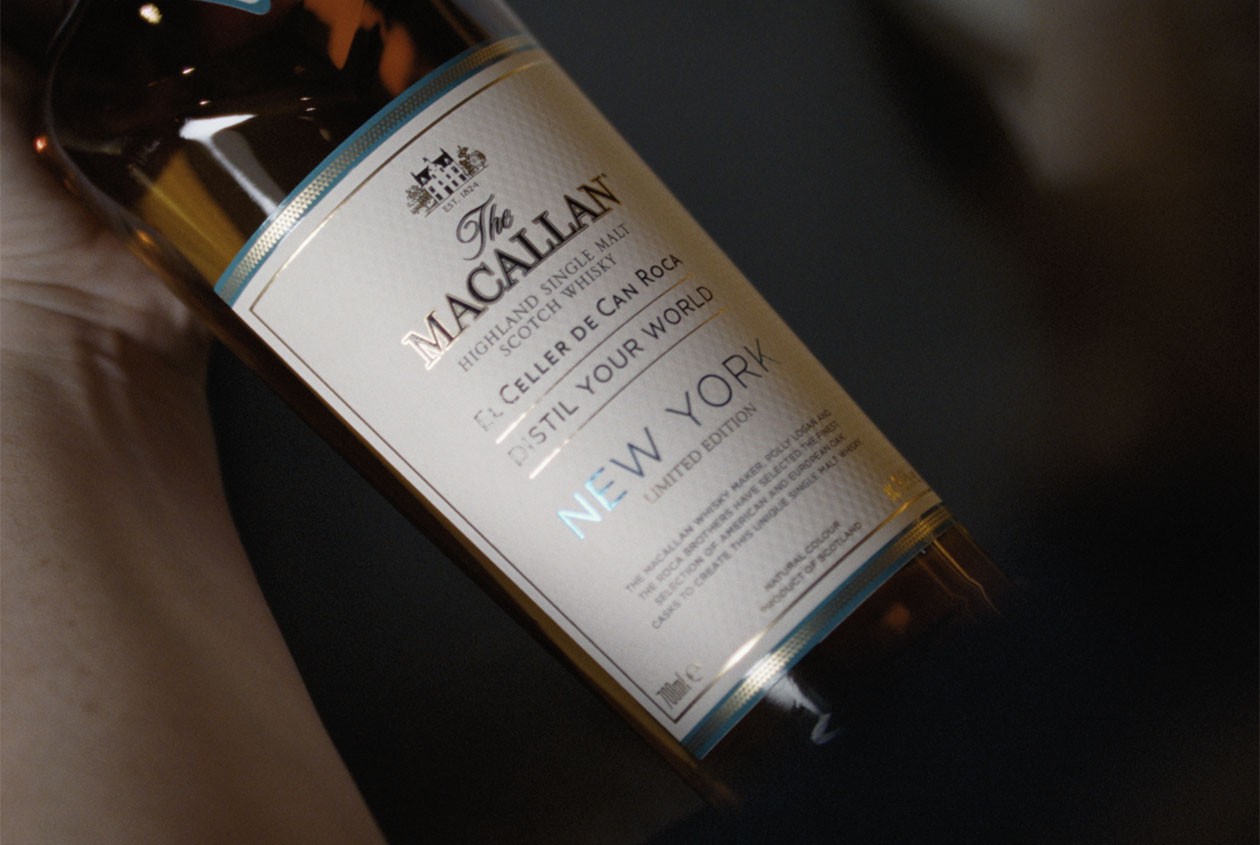 Distil Your World New York marks the latest release in a series of limited-edition single malt whiskies and gastronomic experiences from The Macallan and Roca brothers. Reflecting the distinctive character of New York, it goes to show when people come together in celebration of a city, they can create something beautiful.