Paving the Way to Digital Transformation with Modern Apps
Over the last decade, enterprises have seen a fundamental shift in their relationship with software. Traditionally, IT departments managed core business applications, such as those supporting Finance, Operations, HR, and Sales. Now, modern applications are at the heart of how a company interacts with its employees and customers—and these applications and user experiences can make or break a company. As a result, enterprises are prioritizing improvements in how applications are developed, how fast they're delivered, and how flexibly they can be used.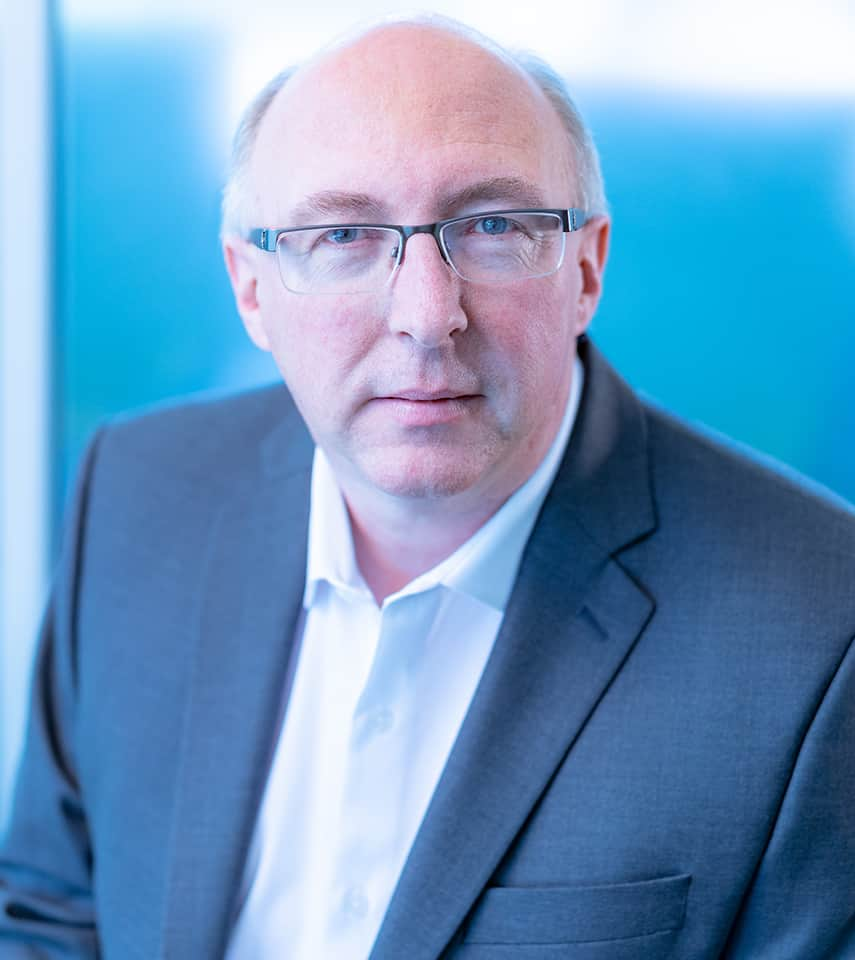 To help enterprises deliver modern applications, VMware has introduced the VMware Tanzu™ product portfolio under the leadership of executive vice president and general manager Ray O'Farrell. His 17-year career at VMware includes stints as chief technology officer, chief development officer, and leader of the firm's Software-Defined Data Center (SDDC) division.
Here, O'Farrell shares his vision for how VMware can help enterprises achieve their digital transformation goals by empowering them to build, run, and manage modern apps across multiple clouds—resulting in greater productivity, security, and efficiency.
What is your vision for VMware's new modern applications platform business?
Today, the technology requirements of many companies revolve around the needs of their developers and app builders. For the past 20 years, VMware has focused on virtualizing the world of data infrastructure by converting it into software through our SDDC stack. This gives IT professionals more flexibility and makes it easier for them to manage resources more efficiently by shifting workloads in ways not possible with physical hardware.
With our focus on modern applications, our goal is to build platforms and management infrastructure for developers and app builders—giving them the same flexibility and efficiency that we have a strong track record of delivering for IT.
What is VMware Tanzu, and what are some of its key advantages or capabilities?
Tanzu is VMware's portfolio of solutions that empowers our customers to build, run, and manage their modern apps. It has the key advantage of not being tied to any major public cloud. The reality is that most companies live in a hybrid world that includes public clouds, private clouds, and edge cloud solutions. Tanzu helps enterprises thrive amid that complexity.
Tanzu combines VMware's upstream Kubernetes run-time infrastructure and management tools with developer-centric offerings from Pivotal, a leading cloud-native platform provider that VMware recently acquired. Tanzu weaves in some of the Pivotal capabilities focused around not just building an application, but also transforming the customer's team into more-skilled app builders. That's an important strength that VMware now brings to the table.
With Tanzu, VMware is moving up the stack beyond infrastructure virtualization into the apps themselves. Our goal is to see enterprises and developers leveraging Tanzu to build apps that will make these companies wildly successful.
What are some additional capabilities that you think Tanzu could acquire down the road?
We're just starting to scratch the surface on the potential for machine learning (ML) and artificial intelligence (AI) in the world of application management. We recently gave a demo at VMworld showing how we could deploy ML and AI to isolate problems with a payment app all the way to a distant storage device.
In the future, AI and ML could enable app infrastructure to react dynamically in real time. For example, if the app detects a security challenge, the infrastructure could automatically harden its security stance and isolate components of the stack. This type of coordination between the infrastructure, the services, and the app is very powerful.
Today, IT organizations are focused on creating efficient and flexible "developer-friendly" environments. Why is it so important for developers and app builders to maximize their efficiency and flexibility?
This is all part of the major shift taking place around digital transformation and the digitization of enterprises.
Essentially, the most successful companies will be the ones that interact with customers, suppliers, and partners through personalized digital experiences. These days, most customers have high expectations for personalization. When I buy something from a company or enter a hospital as a patient, I expect that the company will have the appropriate data to know my history and how to cater to my needs. Applications are the digital representations of a company's business that enable this personalization.
Personalization powered by applications constitutes a key source of competitive advantage for companies in all sorts of industries—from banking to agriculture to healthcare. In the past, none of these companies thought of themselves as being primarily software companies. But now they need to focus on delivering stellar digital experiences in order to remain competitive. And that means their developers and app builders have a crucial role to play in their overall success.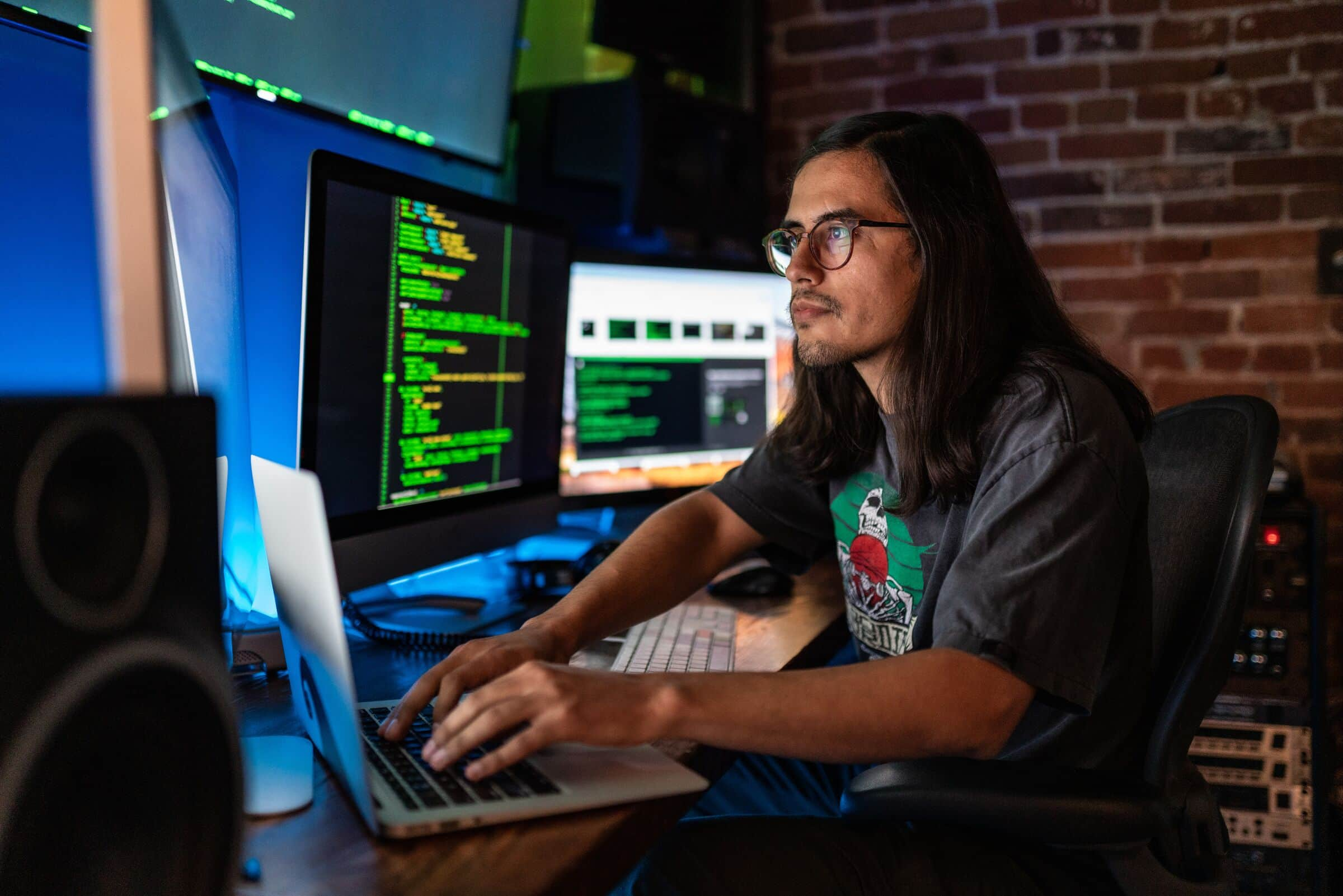 What challenges do enterprises face in enabling their developers and app builders to deliver superior digital experiences?
Even though most companies want to embrace these changes and pursue digital transformation, they face some challenges.
First, they need to move extremely fast. Speed is a key component of competing in the digital space.
Second, they must deal with lots of new technologies—public and private clouds, mobile versus PC interfaces. It's not easy for them to figure out the best way to move forward.
At the same time, many of these companies are already highly successful. And although digital transformation is within reach, these companies need to transform without breaking their existing business. They must find that balance between leveraging their existing capabilities and integrating new technologies and approaches.
VMware's strength has always been around delivering a great experience for enterprises. We understand the needs of large organizations—hospitals, police forces, banking systems. We know they cannot afford any downtime. While enterprises are willing to take risks in the pursuit of greatness, they want to work with trusted partners who understand—as VMware does—that risk needs to be managed carefully.
We aim to take the same level of trust and service that characterizes our enterprise approach and apply that to the new world of modern app development. Our goal is to enable enterprises to digitally transform in an agile and fast—but safe—fashion while working with experienced professionals who have a deep understanding of the challenges they will face.
What role does Kubernetes play in this digital transformation story?
The fact is that many enterprises are dealing with somewhat chaotic situations as they go through digital transformations. They're trying to juggle multiple siloed clouds, highly distributed apps, numerous databases, and many pieces of interconnected infrastructure.
Typically, enterprises are using a containerized microservices architecture to build new apps. This makes it relatively easy to move and scale apps as needed, but organizations still face the challenge of finding the best way to orchestrate and manage all of their containers.
Kubernetes is the solution to that problem. It provides open-source orchestration for deploying and managing containers and is especially valuable in terms of how it handles dynamic scaling of containerized apps.
VMware has focused on Kubernetes because of its ability to solve the core challenges our customers face. Indeed, this drove our decision to acquire Heptio, which brought two of the main founders of Kubernetes onto the VMware modern applications platform leadership team. We continue to invest in this solution and in our contributions to the open-source project.
Does digital transformation depend exclusively on technology like Kubernetes?
To succeed as digital enterprises, companies must embrace speed and agility. They may need to expand certain talent pools or reskill existing employees.
Our acquisition of Pivotal gives VMware the ability not only to help customers build new microservices apps, but also to make sure that the processes of building and deploying and working with these apps is disseminated throughout an enterprise. Numerous organizations in various industries have experienced the transformative effect of working with Pivotal.
How do Pivotal and some of VMware's other recent acquisitions fit into your overall strategy for the business?
We have a three-pronged strategy for helping customers build, run, and manage their modern app development process:
Build: In the past, a lot of enterprises would outsource app building, but now more and more companies are bringing that development in-house. The reasoning is simple: Apps are not some ancillary piece of software; they sit at the core of the business. And any enterprise would want to build the core of its business internally.

Pivotal brings some technologies to the table such as Spring, a popular Java-based tool for accelerating the development of cloud-native apps. We're combining that with Pivotal Application Service (PAS) to make it easier for developers to build and deploy the modern apps they need to create.

VMware also recently acquired a company named Bitnami which provides us with an excellent way to take containerized apps and build packages that can be deployed across public and private clouds in a controlled fashion.

Run: We want to make sure that our customers are not constrained with where they deploy their apps—whether at the edge or in private or public clouds.

To give customers this flexibility, we have made some significant enhancements to the latest version of VMware vSphere® 7.0, which forms the core of our virtualized SDDC.

vSphere 7.0 has new capabilities that enable it to work smoothly with Kubernetes to support containerized apps through a clean, intuitive interface. The majority of Fortune 1000 companies use our SDDC, and they will all be able to leverage this new capability.

Manage: By their nature, modern apps are highly dynamic. They must be able to scale up and scale down quickly. They might even need to expand suddenly to an additional public cloud to gain resources. Conversely, it might be necessary to move app components from a private cloud to the edge to meet real-time access constraints.

Enterprises need tools to help them manage these issues while operating in a distributed environment. VMware offers a whole suite of tools to support enterprises dealing with multiple clouds and multiple clusters:

Tanzu Mission Control gives developers a self-service interface for taking command of every one of their Kubernetes clusters across any cloud.

The Wavefront® by VMware cloud monitoring tool gives enterprises improved oversight capabilities. If something goes wrong in the cloud, Wavefront can quickly dissect complex problems and pinpoint the faulty component.

Finally, our acquisition of Carbon Black allows us to help enterprises make sure their app and infrastructure security is being managed correctly.
How has VMware itself experienced digital transformation? And what lessons have you learned that might also apply for your enterprise customers?
Just like our customers, we've gone from delivering on-premises software to rolling out software-as-a-service offerings in the cloud. These are live services that need to be updated, managed, and secured every single day. So we understand the challenges of making the digital transformation, because we've lived it ourselves.
There were technological components to this transformation, but many of the changes were cultural in nature. When you operate in a model where you have an almost-instantaneous customer feedback loop, the way you think about software development changes in a very positive way! You get an almost-instant customer response, which helps you figure out: Am I doing something right or do I need to introduce new features?
How should companies think about their approach to modern apps?
I view the approach as a series of three concentric circles:
At the center, you have the customer. They demand a great experience.

Around that, you have the application development team. Their role is to deliver that customer experience.

Finally, on the outer circle, you have this huge world of digital infrastructure that includes companies such as VMware, cloud providers, and mobile infrastructure suppliers.
To build a truly impactful modern app, developers should focus primarily on the end-user experience. The purpose of the application development team is to build applications that create great customer experiences, which in turn drive positive impact for the company.
Unfortunately, some companies make the mistake of distracting their application developers from this core purpose by asking them to integrate and build platforms and infrastructure components instead. In fact, they should be relying on companies such VMware and other cloud providers to perform these types of tasks.
It's only when companies start empowering their developers to leverage the power of the cloud and take advantage of its distributed nature that they can achieve the digital transformation they seek.