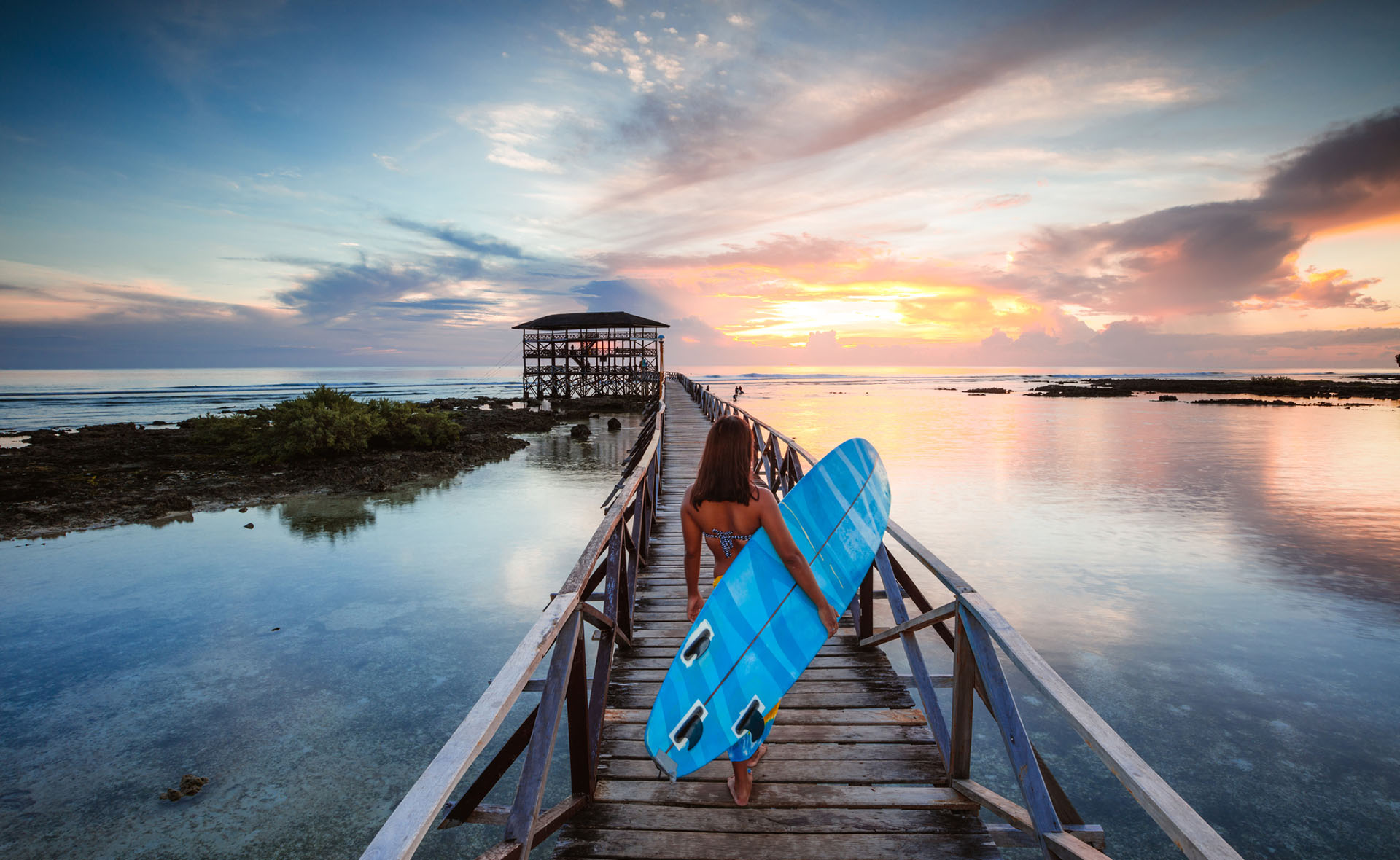 The Caraga Region:A Traveler's Final Frontier
As the Philippines prepares for the return of international tourists, the Caraga Administrative Region emerges as a welcome respite, blending island retreats with intrepid adventuring.
---
It's easy to think that every corner of the world that can be explored, has already been explored. But the Caraga region – a treasure trove of uninhabited islands, beautiful rivers, and thundering waterfalls – proves that there are still some exclusive places to visit if you go off the beaten track.

The gateway to explore the Caraga region is through Siargao, one of the world's best islands, according to Conde Nast Traveler readers and only 2 hours by plane from Manila International Airport. After basking in the paradise island, the unspoiled splendor of the rest of the region awaits.

"Eco-tourism is top of the agenda in the Caraga region," says James Ong, a travel editor at Ink Global, publisher of the inflight magazines and travel inspiration websites for Philippine Airlines and Cebu Pacific. The region is brimming with untouched nature reserves, which have led some in the industry to refer to parts of Caraga as "Jurassic Park," he jokes.

The global pandemic is still keeping international borders closed. In anticipation of welcoming tourists again, the Philippines Department of Tourism has rolled out safety protocols for businesses and visitors to complywith for a safer traveling experience in the country. Like many other businesses across the country, tourism outfits in Caraga are doubling their efforts to receive visitors safely.
---
Safety First in Siargao
Siargao is a surfer's paradise, but it is also a coveted beach island, with jungle-cloaked hills ringed by snow-white sand and design-led resorts offering world-class retreats. Yet, Siargao welcomes only a fraction of the visitor numbers seen in Phuket and Bali, giving the island a local touch that has all but disappeared in other parts of Southeast Asia.





"The Siargao community is very friendly and open; there's a special vibe here," says Bianca Espinos, who set up Galatea Tours in 2015 to offer island-hopping experiences to discover Siargao's beaches and feast on seafood lunches. "The whole island is protected because of its natural diversity – the mangroves, rich sea life, and rock pools. This is what makes the island really unique."

Galatea Tours services a healthy number of domestic tourists, so Espinos could continue operations and adjust to pandemic-era safety protocols even after the Philippines closed to international visitors. The staff always wear face masks, keep their distance as much as possible, and the tours – which are strictly private for the time being – operate at around 50 percent capacity.

In keeping with the atmosphere of the island, the aptly named Nay Palad Hideaway is an award-winning resort that defines barefoot luxury. Guests spend their days strolling among the iconic domed architecture, lunching in tree houses, lounging on the beach, and relaxing into yoga classes. Even before the pandemic, Nay Palad Hideaway thought carefully about how to keep vacation groups separate.

"We plan activities in such a way that guests don't meet each other," says Vince Lampert, general manager of Nay Palad Hideaway. "We also use the whole resort like a restaurant, which keeps people separate and offers different dining experiences." Nay Palad Hideaway offers highly private vacations, but that hasn't stopped the resort from implementing additional safety protocols.





They not only follow the procedures set by the Department of Health and the Department of Tourism, but they also applied for and received a Safe Travels Stamp from the World Travel & Tourism Council.
There has been a lot of training and coaching for the entire team. This is done continuously to ensure that the standards are constantly maintained.

Vince Lampert, general manager of Nay Palad Hideaway
Naturally, Socially Distanced
Beyond Siargao, the Caraga region is largely unexplored by international tourists. The Dinagat Islands, for example, are a group of islands west of Siargao and "the region's last frontier," says Ricky Amores, a tourism lecturer and local guide with over two decades' experience. "Many visitors feel that this is like Palawan, Boracay, and Siargao combined."

According to Amores, the Dinagat Islands garner such praise because there's so much to see, including a natural bonsai forest, a meromictic lake, majestic rock formations, and some of the country's best untouched beaches. The local culture is also rich, with many time-honored belief systems still in practice. And as the Dinagat Islands are remote, not highly populated, and with very few tourists, most activities are inherently socially distanced.

Surigao del Sur on the region's eastern coast is another overlooked corner in the country, with "a good mix of culture, adventure, and nature to experience and explore," says Amores. Intrepid travelers can seek out the Tinuy-an Falls, terraced waterfalls with ample swimming opportunities, or the Enchanted River, an ethereal blue body of water ringed by lush vegetation.

Safe distancing, crowd management, and sanitation will be the top deciding factors for future leisure travels.

James Ong, Travel Editor at Ink Global
With vigilant operators that go above and beyond and uncrowded sites waiting to be uncovered, Caraga won't just meet post-pandemic requirements; it will surpass them.

A plethora of exciting experiences for you, find out more at morefunawaits.com

---
In light of Covid-19 and restricted international travel, the recommendations in this article are for future considerations.
READ MORE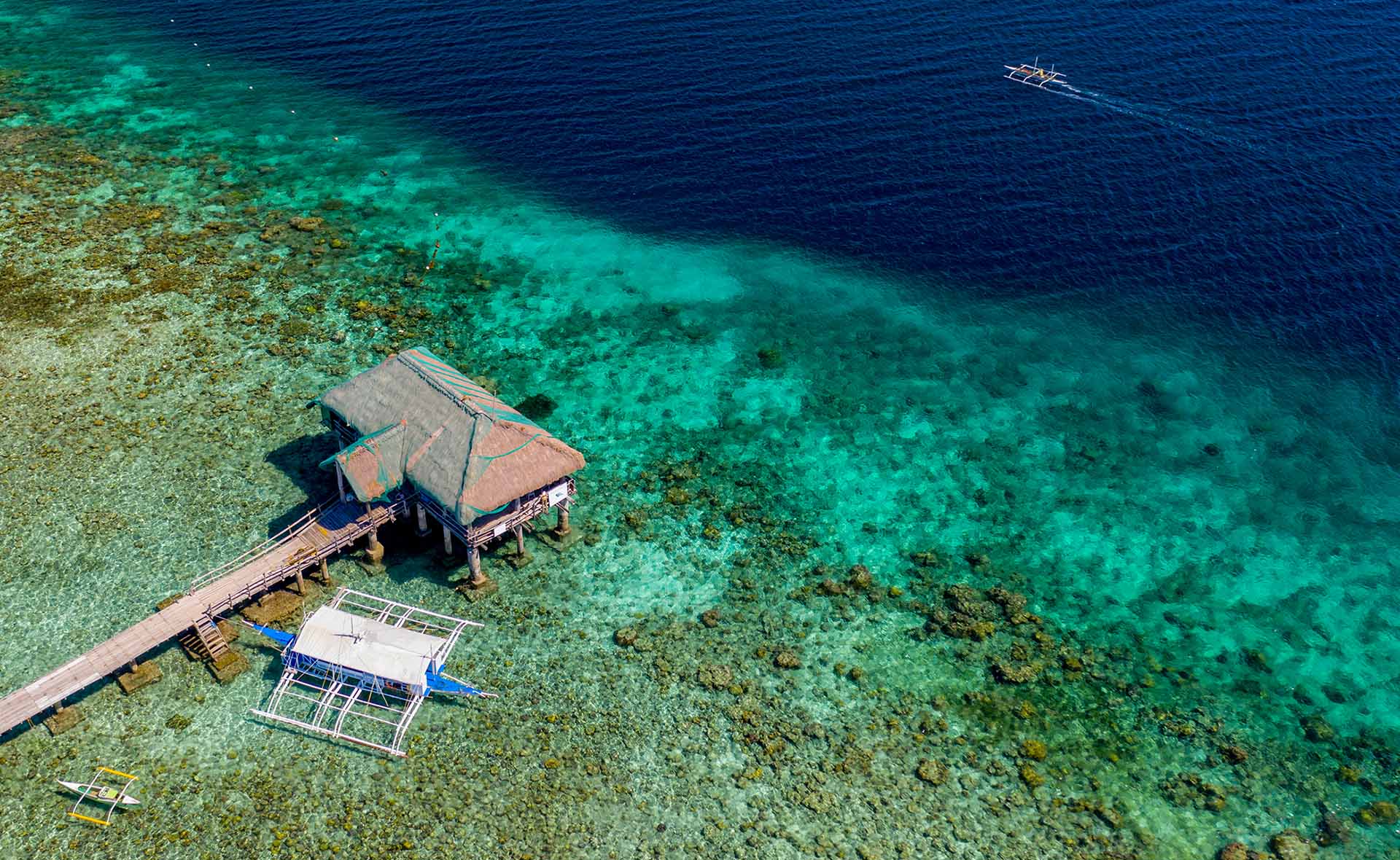 A Safer Paradise Awaits