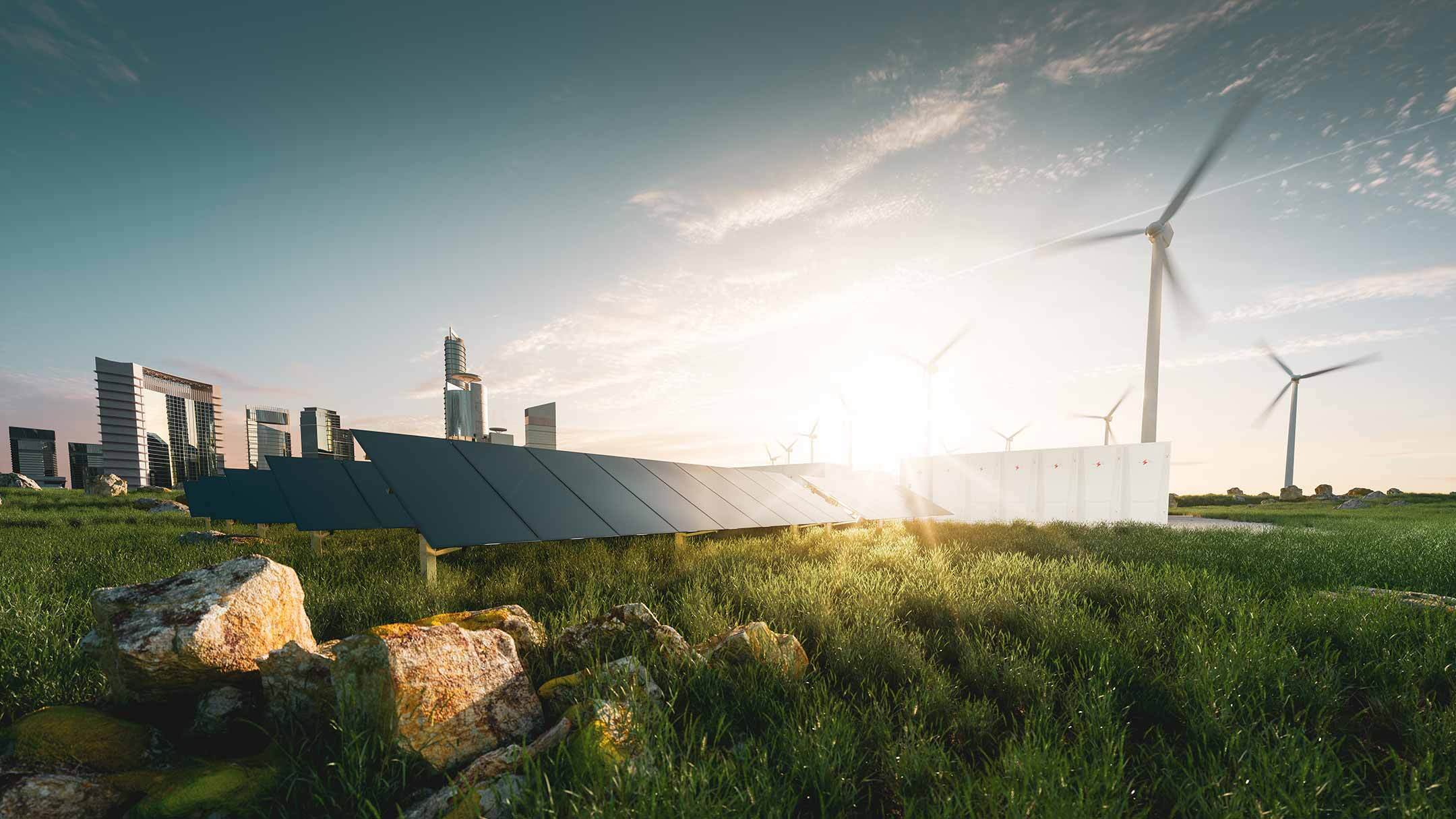 A Supercharged Greener Future
As more countries pledge to embrace renewable energy to achieve net-zero emissions, NGK Insulators' extreme-weather resistant batteries hold the key to achieving this ambitious goal.
---
A Clarion Call
In 2021, the amount of carbon dioxide (CO2) in the Earth's atmosphere reached the highest level in four million years. With increasingly rising temperatures, a notable rise in sea levels, and a pronounced increase in extreme weather events, more countries are pledging to achieve net-zero emissions by 2050.

However, organizations including the International Energy Agency (IEA) warn that despite an increase in pledges, current actions risk falling far short of averting the worst effects of climate change by limiting global warming to 1.5 degrees Celsius. IEA believes that the ambitious goal "will require nothing short of the complete transformation of the global energy system," as the sector is the world's single-largest CO2 emitter.

That would require more than 90% of the world's electricity to be generated from renewable sources, the bulk of it from solar and wind energy. However, as solar generation is limited to daylight hours and wind doesn't blow constantly, it would require making the electricity system more flexible and capable of ensuring steady supply by using technologies, including batteries.
Governments need to create markets for investments in batteries, digital solutions, and electricity grids that reward flexibility and enable adequate and reliable supplies of electricity.

Dr. Fatih Birol, Executive Director of IEA
Batteries: A Bare Necessity
Batteries are indispensable in our daily lives, powering the devices we rely on for almost everything. They stand to become even more essential in the fight against climate change and provide more efficient ways of storing new sources of energy.

"To reach net-zero emissions by 2050, as many countries and regions have promised, large-scale batteries for renewable energy will become absolutely necessary," says Shigeru Kobayashi, President of NGK Insulators, a Japanese company whose sodium-sulfur, or NAS* batteries are increasingly being utilized in stabilizing output from wind and solar power generators while also aiding in the establishment of smart grids.

Up until 20 years ago, only lead-acid batteries were available in the market. In 2002, NGK developed the world's first high-capacity, high-energy-density, long-life storage battery capable of transforming the potential of renewable energy.

While other storage technologies commonly use lithium-ion, NGK's NAS batteries use superior, long-lasting sodium-sulfur technology that makes them more durable. They are currently being deployed in the US, the United Arab Emirates (UAE), Mongolia, and other countries.

Renewable energy sources are subject to fluctuations. When it is cloudy or there is no wind, only very small amounts of energy can be generated. A storage battery system that levels out such fluctuations will ensure a constant and reliable power supply, and NAS batteries are one of the best systems that can perform this task.

NAS batteries can last with minimal maintenance and withstand both extreme cold (-20°C/-4°F) and hot (45°C/113°F) weather. Their versality makes them suitable for industrial and commercial use. They can operate for six hours or more and can also be utilized as an emergency power supply, or to provide smart grid frequency control.





A Revolutionary Step
To accelerate its transition towards clean energy and sustainable development, Abu Dhabi is taking significant steps to reduce its carbon footprint. These are in line with the UAE Energy Strategy 2050 objectives, which aim to produce 50% of electricity from carbon-free sources in addition to a 70% deviation in CO2 emissions from power generation.

While solar energy is key to this plan, Abu Dhabi has installed ten energy storage facilities into a "virtual battery plant" that can power the Emirates for six hours. The grid-scale 108 MW/648 MWh sodium-sulfur battery plant has been integrated and used in daily system operations since April 2019.

"Battery energy storage plays an important role today in Abu Dhabi. It can play an even more crucial role in the future of the energy sector," says Ramiz Alaileh, Director of Sustainability and Energy Efficiency, Department of Energy (DoE).
Controllable energy storage at large scale has given the opportunity to allow renewable energy generated at one moment to be used later and thus greatly increase the level of penetration of variable renewables at least cost.

Ramiz Alaileh, Director of Sustainability and Energy Efficiency, Department of Energy (DoE)




According to the DoE, Abu Dhabi made the decision to deploy the NAS Battery Energy Storage because of several factors: durability, its compact layout, reliability, responsiveness, and safety.

This virtual battery plant—billed as the world's largest and three times bigger than the previous record-holder, Tesla's Hornsdale Facility in Australia—uses NGK's NAS batteries because they can withstand extreme weather conditions. The longevity of the batteries will be able to offset costs in the long run.



One key benefit of such a system: Intelligent utility-scale storage has significantly reduced the need for peaking provision and backup by conventional power plants, along with their impact on the environment.

As DoE steers Abu Dhabi's transition to a sustainable energy future, NGK is supporting this goal by contributing to the Emirates' integration of solar power. "We are helping to improve the efficiency of existing power plants by easing the demand for electricity, as well as reducing the costs and CO2 emissions associated with power generation," shares Kobayashi.
---
Saving Future Generations
In Mongolia, coal-fired power plants generate 93% of the country's energy needs, but it comes at a cost.

Air pollution during winter is among the highest in the world, and, over the last decade, incidences of respiratory diseases have increased dramatically in the capital, Ulaanbaatar. Ulaanbaatar ­is currently the world's coldest capital city with an annual average temp of 29.66 °F (-1.3°C), and 80%+ of the pollution can be attributed to coal- or biomass-burning stoves used in "gers" for space heating. "Gers" are mobile homes used by herder families and settlers in urban areas because they are not connected to the centralized heating system due to lack of infrastructure.

In 2018, the country's air quality index—commonly measured in PM 2.5—registered a high of 3,320, which was 133 times higher than the standard deemed safe by the World Health Organization. UNICEF reports that there are 2.7 times the number of respiratory infections per 10,000 people in Ulaanbaatar over the last 10 years. Unless this is reversed, UNICEF estimates that the cost of treating the diseases in children will increase 33% between 2017 and 2025.

With that realization, along with the country's rich renewable energy potential, the government has decided to generate 30% of its energy from renewable sources by 2030.




Mongolia's first solar-plus-storage power plant was completed in Uliastai In 2022. It is located in Mongolia's remote Zavkhan Province and by utilizing NGK's NAS batteries, the plant can store power for longer and reap the benefits of their long lifespan. According to NGK, the storage batteries are installed adjacent to the existing substation and do not have any negative environmental impact.

The NAS batteries are used in combination with solar power to reduce existing coal-fired power generation. This helps to improve energy security and reduce CO2 emissions in Mongolia, where air pollution is a serious problem.

Shigeru Kobayashi, President of NGK Insulators
An All-Weather Solution
The International Renewable Energy Agency (IRENA) sees battery electricity storage as a key technology that will help the world transition to a more sustainable energy system. It believes that, over the long-term, batteries could support very high levels of variable renewable electricity supply. And with wider deployment and commercialization, battery storage technologies, including extreme-temperature resistant NAS batteries, are also becoming cheaper.

By storing surplus energy and releasing it "when the sun is not shining or the wind not blowing," IRENA believes battery storage will help overcome the biggest challenge associated with renewable energy. With their ability to address the mismatch between the supply and demand of renewable energy, batteries such as those produced by NGK are vital for transitioning to a carbon-free power grid.

"Energy storage is actually the true bridge to a clean-energy future," says Bernadette Del Chiaro, executive director of the California Solar and Storage Association.

As NGK continues to innovate on its technology, it believes that the NAS system will be key in the global energy shift to renewables.
We see the NAS battery system as part of an energy management system can achieve a distributed power supply that is resilient to disasters.

Shigeru Kobayashi, President of NGK Insulators
* NAS and the NAS logo are trademarks of NGK Insulators, Ltd., registered in the US and other countries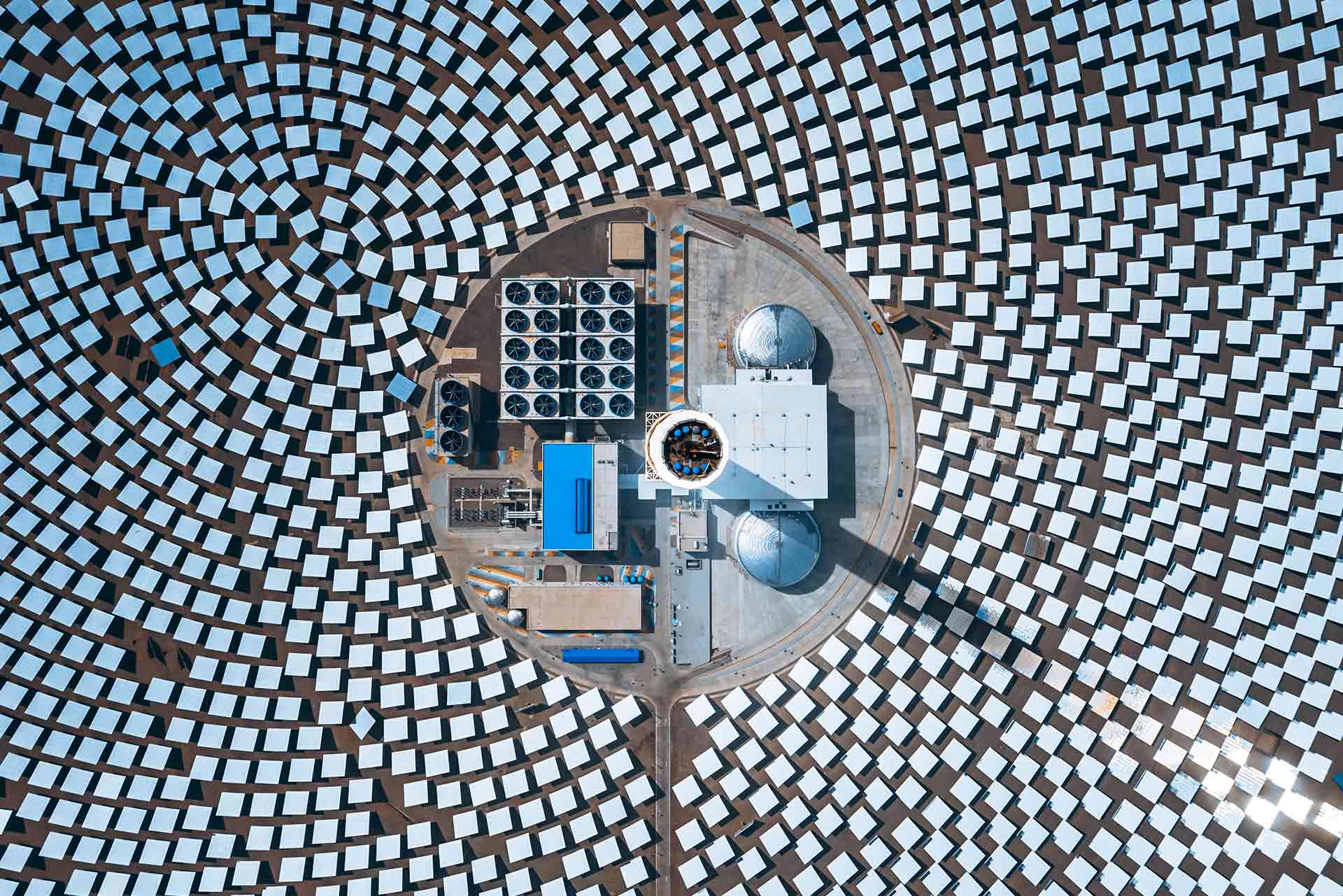 Power Up to a Greener Future