Why the Most Exciting Medical Advances in Years are Running Low on Supplies
Viral vectors, the tools used by scientists and clinical practitioners to research and create life-changing cell and gene therapies, are a hot commodity after being proven effective in approved medicines before and during the pandemic. But with the demand high and supply short, the cutting-edge of medicine needs new ways to produce and procure them. In an industry where saving lives depends on the availability of supplies, the stakes have never been higher.
Cell and gene therapy has given us a new way to preserve life, other than simply relying on drugs and surgeries.
By delivering engineered genetic material into patients' cells, researchers are now targeting a broad-spectrum of disorders with the aim of either eliminating rare diseases or giving new hope to patients with life threatening conditions.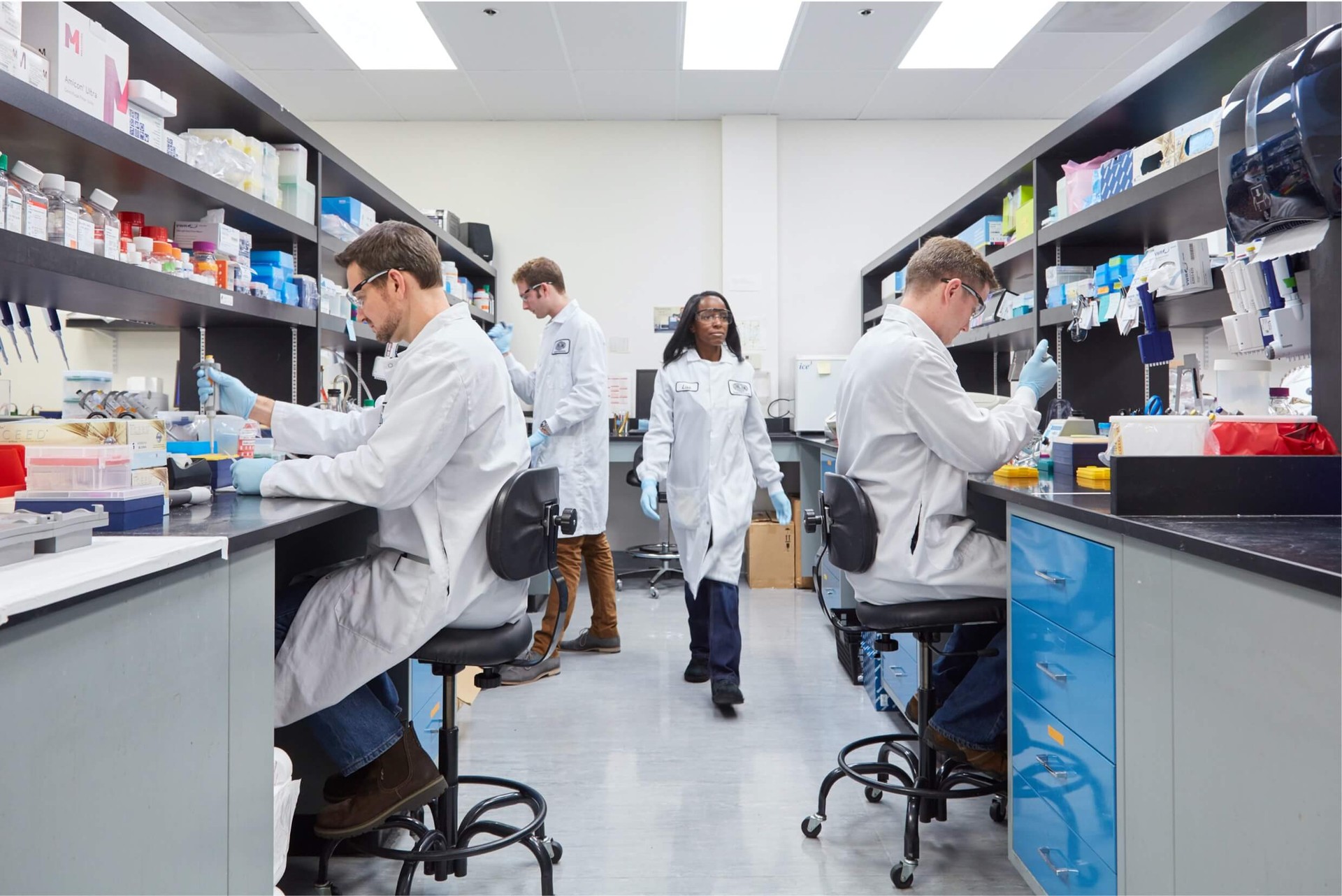 "I look at the science that we're doing, and I feel very privileged to be in this position," says Andy Ramelmeier Ph.D., executive vice president, Technical Operations, at Sangamo Therapeutics, a Bay Area, California genomic medicine company. "We're developing a treatment for Fabry disease, and we're working with Pfizer on another gene therapy for hemophilia A. I've been very fortunate."
Fabry disease is a rare, inherited disease that can cause long-term difficulties, affecting the kidneys, heart, and nervous system. This painful condition can often be fatal, and as something passed on by a parent, this is the perfect example of gene therapy bringing hope to those without it.
But medical innovation is moving at such a rapid pace that it's outgrowing the resources available to support it. Gene therapy is expected to have an astounding 38% compound annual growth rate by 2024, a growth that is leading to a lack of supply in crucial material, more specifically, to shortages of viral vectors.
What makes viral vectors so indispensable in modern medicine?
"The most important and challenging aspect of gene therapy is delivering the therapeutic genes to patients efficiently, safely, and in a stable manner," explains Dr. Guangping Gao, director of the Horae Gene Therapy Center and Viral Vector Core at the University of Massachusetts Medical School (UMMS).
This is where viral vectors come in. They deliver the therapeutic genetic material safely past the body's defense mechanisms so that these treatments can have a long lasting or sustained effect.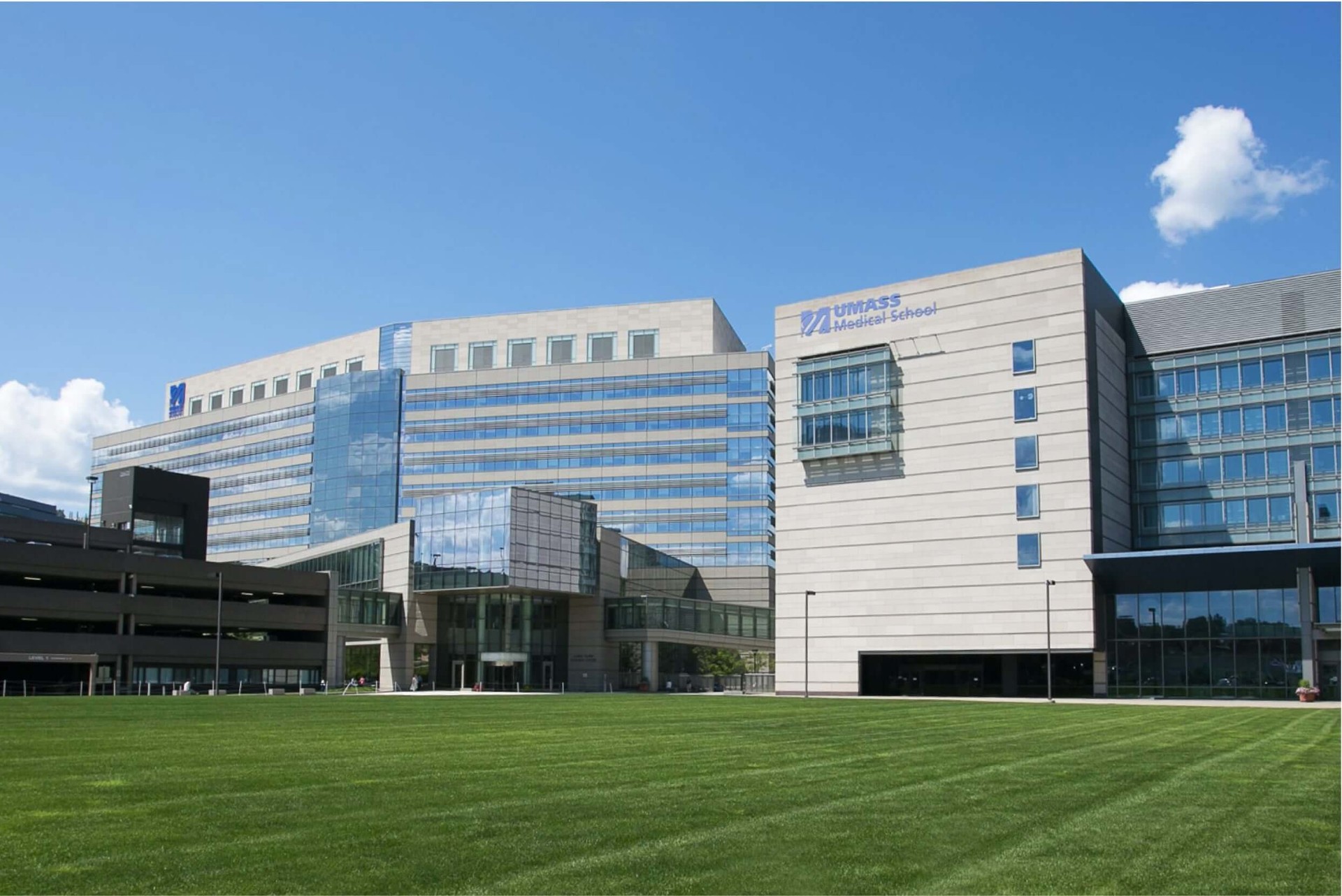 It's estimated that the industry will need 3 to 6 billion liters of bioreactor production capacity to meet near-future manufacturing needs. The current global biopharmaceutical capacity is around 17 million liters, less than 1% of the anticipated demand.
Even some of the newly approved COVID-19 vaccines, such as the Johnson and Johnson and AstraZeneca vaccines, rely on viral vectors for their therapeutic effect, which has added even more stress on already exhausted supply chains.
We use viral vectors across all our clinical and preclinical pipeline, and with the pandemic, we had to keep everything moving to overcome the shutdown and delay in that supply chain.

---

Andy Ramelmeier Ph.D., EVP, Technical Operations, Sangamo Therapeutics
"If you request a vector production, you may have a long waiting list," says Dr. Gao. This makes it especially frustrating to the researchers, because a lack in vector supply can mean a halt to their progress. It's even more devastating to the patients waiting for their dose, which in most cases is their last hope at overcoming their disease.
Caught between the desire to help and the inability to run clinical trials, medical practitioners are powerless in an impossible situation.
"On one side, we receive emails, phone calls from patients and their families all asking for help. On the other side, we have effective therapies that we can develop, but we just cannot provide it because of shortages in supply chains," says Dr. Gao.
How can we solve the lack of viral vectors?
It's clear that we need to start producing viral vectors at scale, but that's easier said than done.
"There are multiple issues," says Dr. Gao. "First, we need to continue innovation in vector platform technology. Second, it needs to be scalable, which requires engineering state-of-the-art equipment and facilities. Third, we need teams of talented scientists and bioengineers."
To respond to these challenges, the lab at UMMS is collaborating with Cytiva, a global provider of life sciences technologies and services, to build a large-scale viral vector manufacturing facility.
By working together, we're going to have something that's really greater than the sum of its parts.

---

Joe Makowiecki, Enterprise Solutions Director, Business Development, Cytiva
"UMMS is one of the internationally recognized leaders in gene therapy. We have a team of researchers with tremendous experience and an exceptional skillset in gene therapy and vector development. Cytiva provides state-of-the-art equipment and supply of materials that are very critical for larger scale manufacturing," explains Dr. Gao.
To produce large quantities of products at the highest quality possible, the facility relies on Cytiva's proven FlexFactory™ solution. The end-to-end platform and supporting services increases efficiency and reduces the risks associated with manufacturing viral vectors for gene therapy. It provides companies and research facilities with a quick path to manufacturing readiness through simplified process control and monitoring.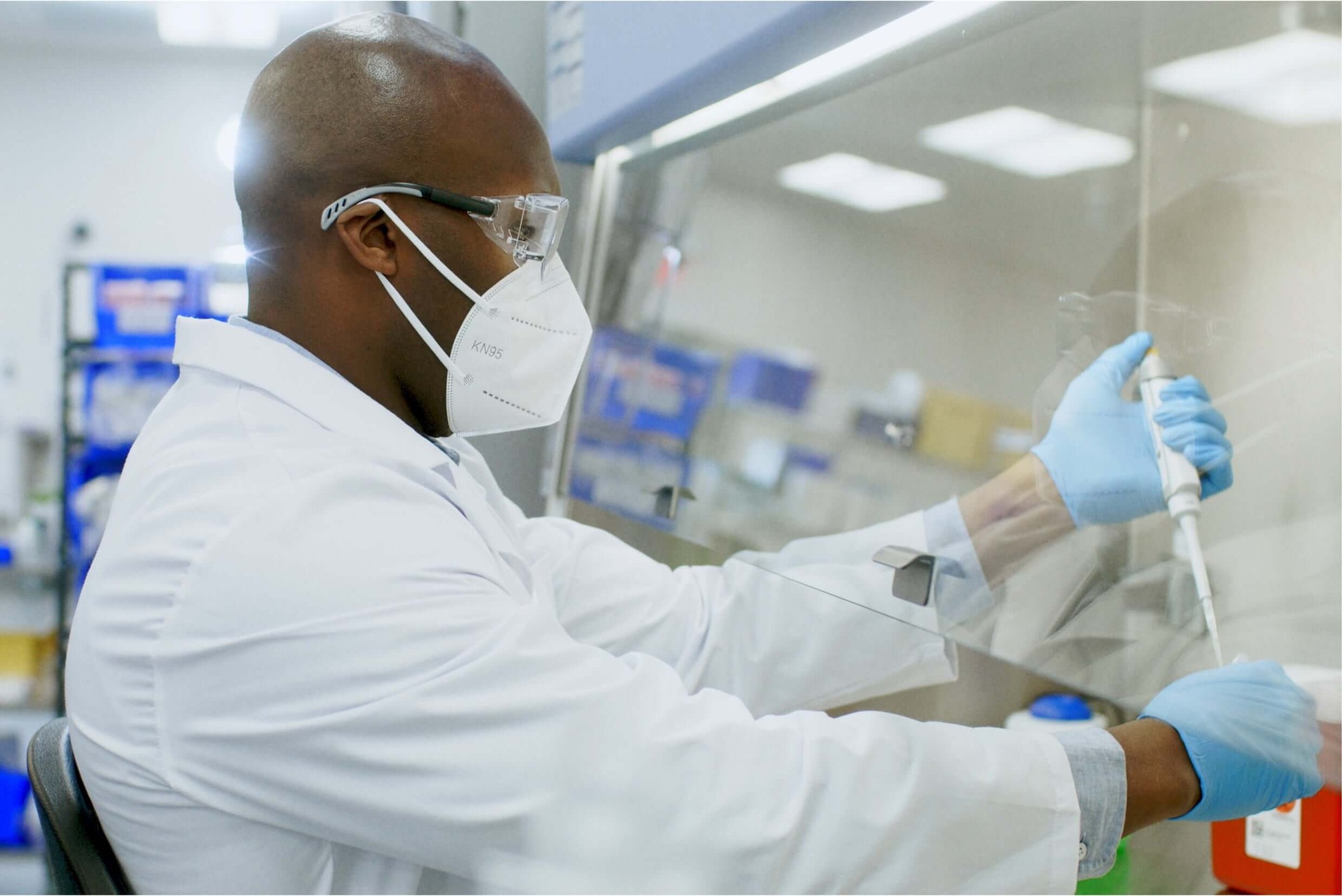 More importantly, it utilizes single use technology, "When you're using traditional equipment, and you switch from one batch to another or from one product to another, you must clean the equipment and then test it to verify that it's clean, which takes a lot of valuable time and money," explains Makowiecki.
"With single use equipment, everything that comes in contact with the product, such as tubing, connectors, bags, sensors and filters gets discarded and replaced. This saves time: cleaning and testing is significantly reduced or eliminated. It also lowers the risk of cross contamination between batches or products and increases flexibility because it allows the manufacturing of different products in the same facility."
Thanks to this flexibility, the UMMS facility can meet the needs of multiple research sites and alleviate supply bottlenecks. "Because our facility has fast turnaround times for high quantity and quality vectors, this collaboration will help bring gene therapies to the market faster," says Dr. Gao.
We're at the cusp of a new era in genomic medicine. The decisions and advances made today will have a lasting impact.
Andy Ramelmeier Ph.D., EVP, Technical Operations, Sangamo Therapeutics
But for the field of cell and gene therapy to continue growing, more innovation is needed. "Once the needed infrastructure is built and developed, we'll be able to see the full potential of these therapies. There are many patients with urgent needs which makes it important that our industry, regulators, and others in healthcare come together to solve the challenges that exist today," says Ramelmeier. "We're at the cusp of a new era in genomic medicine. The decisions and advances made today will have a lasting impact."
The industry seems to be aware of these issues and is already mobilizing. "You're going to see many investments from manufacturers looking to improve process efficiencies as well as manufacturing capacity," says Makowiecki. "This will lead to the development of new products focused on these therapies."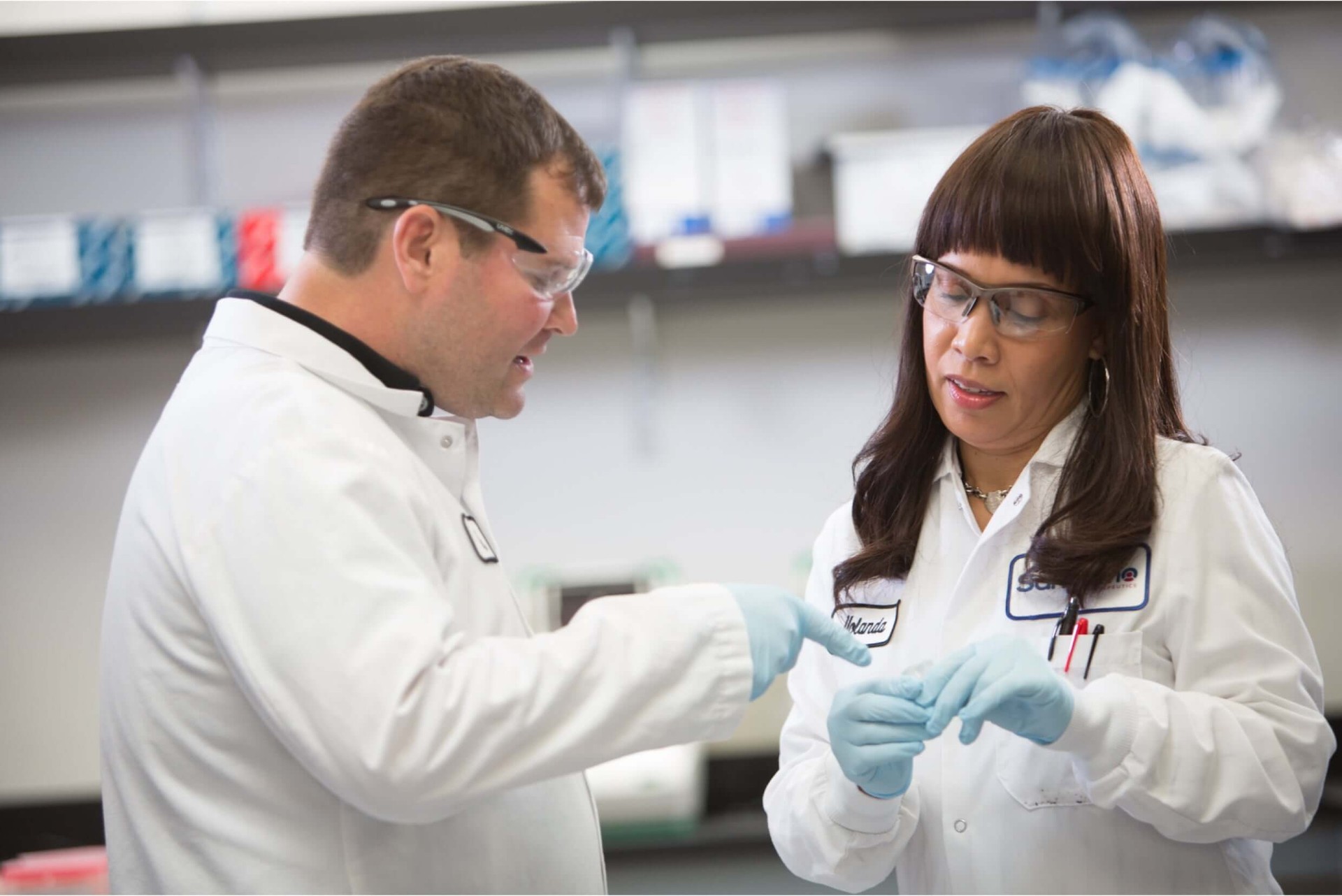 Despite current challenges, experts like Dr. Gao believe the outlook for cell and gene therapy is bright and that it's just a matter of time before the infrastructure catches up. "With enough resources and a strong talent pool, we should be able to make gene therapy more widely available and accessible to our patients in the next five years to 10 years," he says.
We have product platforms, facilities and supporting services to rapidly and effectively get our customers to where they need to be which is manufacturing life-saving drugs.

---

Joe Makowiecki, Enterprise Solutions Director, Business Development, Cytiva
"It's important to think about the positive impact we've made to patients' lives and the lives of their families, and bring it back to that perspective. That's what it's all about and that's why we're here, working together to improve lives."
Learn more about how Cytiva's technologies are advancing and accelerating life-enhancing therapies.
Find out more