April 16 is the start of National Park Week, an annual event that celebrates the vast adventure, history and culture captured in America's natural landscapes. And if you've ever spend time in the great outdoors, you'll know that hydration is key to keeping you ready to take on the next hike, climb or ride.
To help fuel these festivities, and your body, Hydro Flask just added two new designs to their line of National Park-inspired bottles. These colorful additions salute the iconic scenery of Yellowstone and Olympic National Park, but you can shop the entire limited edition National Park Foundation x Parks For All line to find the perfect bottle for your next park outing.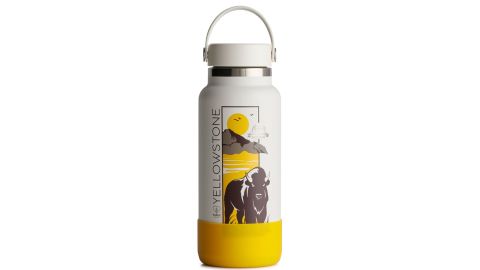 This year, Yellowstone National Park marks 150 years of welcoming visitors to the natural beauty of the American West. Take part in the celebration and treat yourself to this new limited-edition bottle, which is available in 32- and 21-ounce versions.
Give an ode to Olympic National Park in the Pacific Northwest with this new 32-ounce design in a beautiful blue and green combo that's almost as lush as the park itself.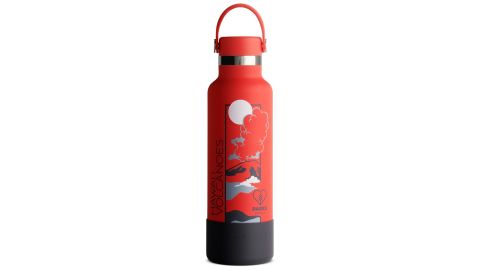 Feeling more fiery? This vibrant bottle honors the beauty of the Aloha state, home to Hawai'i Volcanoes National Park, with a grayscale design showing one of the park's two active volcanoes.
Find serenity in the Sierra Nevadas with this monochromatic bottle that showcases the granite monoliths and mammoth sequoias that abound in Yosemite National Park.