Tenacious and passionate, people born under the sign of Taurus are known to be reliable, practical and sensual. The stubborn bulls of the zodiac, Tauruses can be tricky to shop for, because they have exquisite and exceptionally particular tastes.
For those with birthdays from April 20 through May 21, astrologer Renee Watt says, "Taurus are some of the most down-to-earth, loyal and stubborn people you'll ever meet! They're known for their good taste, refined palate and affinity for luxury."
Ahead, you'll find 22 gift ideas that are sure to delight even the pickiest Taurus.
"Taurus signs love anything that gives them a chance to indulge their senses," says Watt, "which means gourmet chocolates, clothes made from fine fabrics, pure essential oil candles, a massage certificate or high-end bath products are all excellent options if you're looking to wow your favorite bull." Fabrics and textiles are important to these Earth signs, so look for items, like this linen robe, made from very fine natural fibers.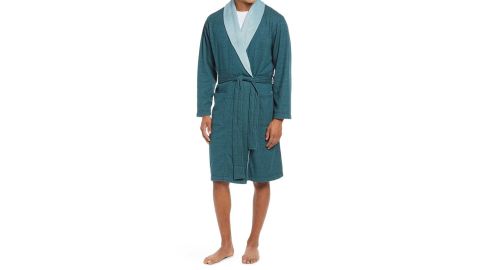 We love giving a practical gift, especially to a Taurus who will appreciate getting the best-possible version of an everyday item as a gift. Known equally for their industriousness as for their ability to lounge, the Taurus will love this Ugg robe for men, which is simple and practically perfect. (Similar styles are available for women.)
From $58.86 at Amazon
Indulge the Taurean senses with a gift of luxurious-feeling bedding, like high-end sheets, silk pillowcases or this ultra-plush mattress topper. This down alternative topper gets high marks for faithfully mimicking the feel of down fill without the irritating poking factor of natural feathers. (Do not, under any circumstances, poke a Taurus!)
Known for their doggedness, at times it can be difficult for a Taurus to relax and unwind. The Hatch Restore is our upgrade pick for best white noise machine, getting high marks from reviewers for its extra features like a color-changing light on the front, a digital clock display and routines to help you wind down and fall asleep easier.
From $24.87 at Etsy
Gifts relating to the bed are a sure way to delight your Taurus, but if you want to veer away from hyper-practical gifts like mattress toppers or white noise machines, this carafe and cup set is perfect for use on a bedside table, because it's equal parts practical and art.
$29.99 $16.69 at Amazon
This cocktail shaker set was recommended by Lisa Barlow of "Real Housewives of Salt Lake City," who called it "the perfect bar kit — its chic, minimalistic style is perfect for cocktail-making." It makes a perfect gift for the home-oriented, DIY-loving Taurus, and its sleek design will appeal to their discerning eye.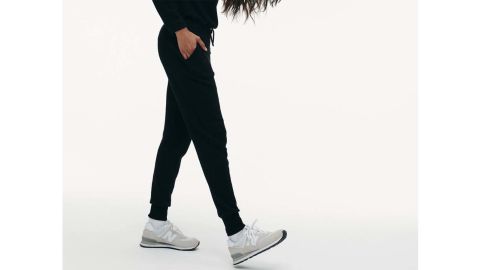 Watt recommends clothes made from fine fabrics, and almost no fabric is finer than cashmere. Known for being a bit of a homebody, the Taurus will luxuriate in a pair of cashmere housepants for lounging around in. If you want to level up, add a coordinating hoodie to complete the set. The brand also offers a similar style for men.
Each zodiac sign is associated with a body part or area — for the Taurus, it's the neck and shoulders. One way to highlight the bull's signature body part is with a beautiful necklace. This layered bar necklace packs a lot of wow factor into its simple but eye-catching design, which will appeal to the Taurean love of understated elegance.
When a Taurus is stressed, they will hold it in their neck and shoulders. A heated neck and back massager makes a perfect gift for these sensory-oriented bulls.
An Earth sign, Taurus has a distinct earthy side. And no footwear is earthier than a classic Birkenstock! We love the brand's Boston clog in a sleek oiled leather.
A Taurus loves pampering, just loves-loves-loves it. Grooming and bath products — and high-end ones, at that! — that elevate a nighttime routine or at-home spa day will be big hits with these indulgent bulls.
$7.50 at Etsy
As Watt noted, the Taurus loves a bath product, from a luxurious lotion to a beautiful bar of soap. My Taurus friend played right into that trope when he suggested I include "some of those prissy little soaps" on this gift guide.
Candles can be tricky gifts to give because scents are such a personal choice, but the Diptyque Baies candle is such a classic that you virtually cannot go wrong with it. The Taurus, that master of good taste, will appreciate getting this gorgeous berry-scented candle.
We love the gift of food for almost any person or occasion, but food gifts are an especially great choice for a Taurus because they love to eat. More specifically, like the bull who serves as their symbol, they love to graze, making a charcuterie board an ideal food gift.
From $15.42 at Amazon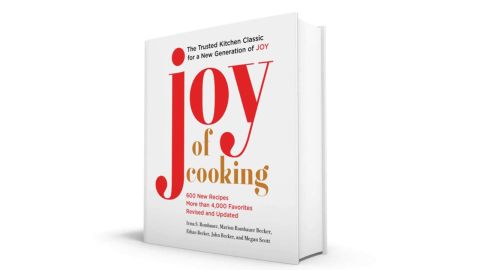 Homey, food-loving Tauruses also tend to be accomplished and proud cooks. Skip the latest trendy title and go for a classic cookbook like "The Joy of Cooking," "The French Chef Cookbook" or "The Silver Palate Cookbook."
Beans may seem like a strange gift to give, but Rancho Gordo's beans are no ordinary beans! The heirloom beans with a cult-like following and a staggeringly long waiting list are the Rolls Royce of legumes, so they come with a culinary cache that will appeal to the Taurean love of brand-name goods.
The Taurus with a sweet tooth will love Godiva's classic gold box. "They have high expectations where quality is concerned," Watt says, "making it important that you pay attention to the ingredients or materials used in whatever gift you decide on."
Though they are a classic, there is a certain type of Taurus who will find Godiva chocolates to be a bit too obvious. For the most discerning chocolate lover in your life, pick up a gift box of Charbonnel et Walker's flavored truffles.
A luxury diffuser is a good bet for a fragrance-loving Taurus, because, as Watt says, "It does help to understand their specific sense of taste or favorite brands, as they can be very particular about which clothes, scents or accessories they use."
From $89.99 at Etsy
If you feel confident in your understanding of a Taurus's exacting taste, a piece of art makes a wonderful sentimental gift. Green, yellow and orange are colors associated with Taurus, as are fine textiles like this macrame wall hanging in soothing green that evokes an earthy, grassy feel.
From $49.95 at Etsy
Gifts that appeal to the senses, including the sense of hearing, are another good way to demonstrate that you've been paying attention to a Taurus's particularities. For just the right person, we love this tinkly wind chime fashioned to look like cattail plants.