Rebuilding Iraq
How Ingenuity and Determination Are Bringing a Nation Together
By Stephen Tyler
Confronting Destruction
Sura Noori arrived in Mosul prepared to see destruction. She had seen it already, from afar—in news footage, on social media, in satellite photos. She was there to bring power back to a city that had been cloaked in darkness during over four years of ISIS occupation. Now, as a member of GE's Project Leadership Management Program, she had been working remotely from Baghdad to assist the engineers rebuilding Al Qayara Power Plant, 64 miles south of the city.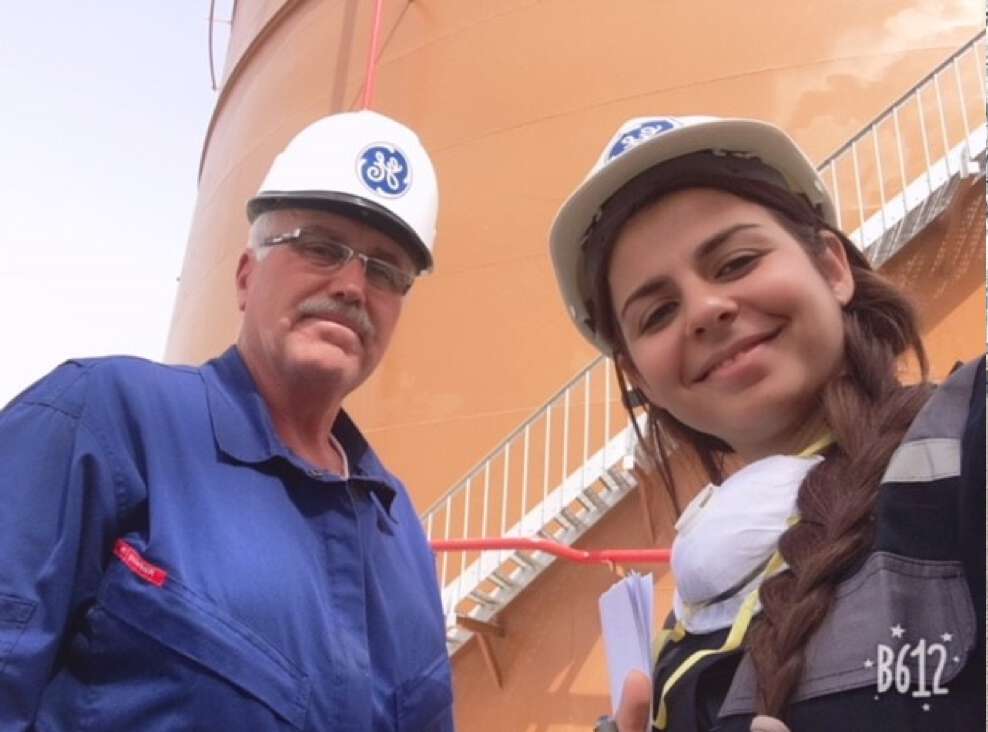 As the project reached its final months, Sura felt she could be of more use on site. She asked her supervisors to let her join the team at Al Qayara. After much deliberation and a thorough review of security procedures, they gave her the greenlight. As she headed south from the airport, toward Al Qayara Power Plant, she passed mountains of rubble and destroyed structures of every type—bridges, homes, businesses, schools. The scale of the devastation overwhelmed her. But even as she began to cry, hope grew within her: "I told myself," she remembers, "that I will do whatever I can to contribute, to fix this."
A Commitment To Iraq
Sura is just one of the many extraordinary individuals working to bring power back to Iraq in the wake of the Islamic State's campaign of terror and destruction, and her commitment to the reconstruction of Mosul embodies GE's larger commitment to Iraq. When Al Qayara Power Plant comes back online in January 2019, the reconstruction of Iraq will be far from over—but its turbines will provide consistent electric power for a city in dire need of electricity. It's part of GE's pledge to deliver 1.5 gigawatts of additional power by the end of 2019, and 17 total gigawatts in the near future.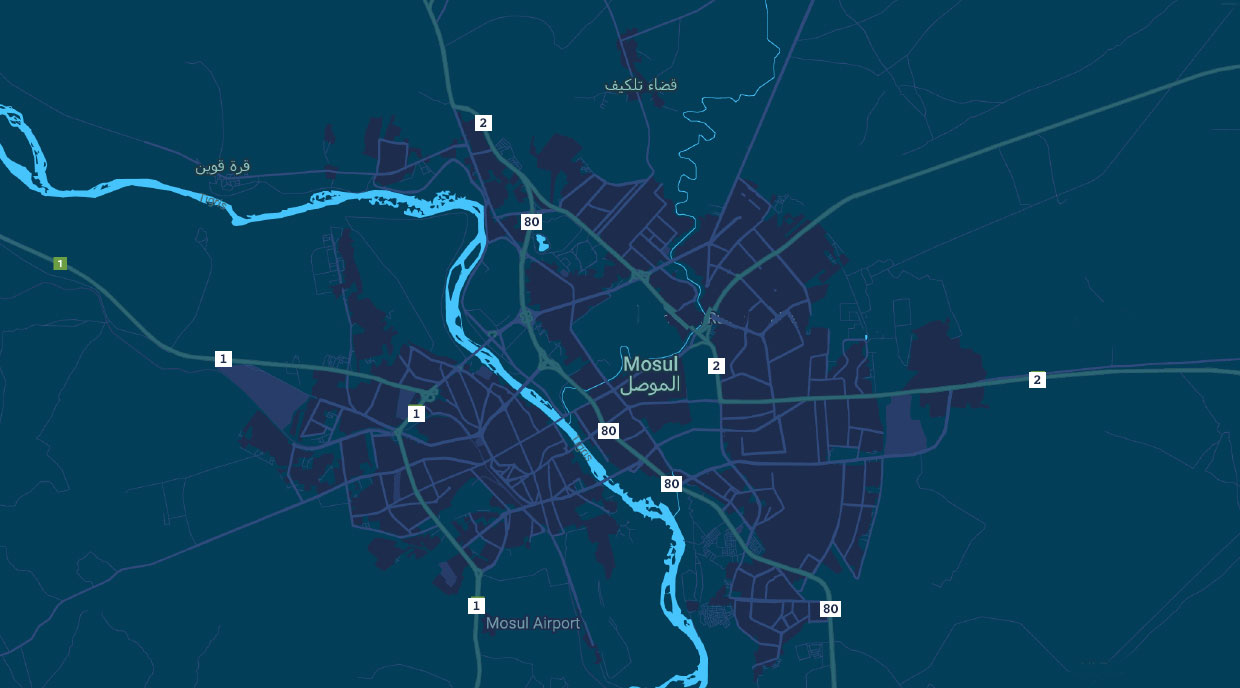 Turning Anger Into Energy
In April 2014, GE Power and the Iraqi Ministry of Power were close to celebrating another milestone. After nearly three years of work, Al Qayara Power Plant was nearing completion. Once brought online, the plant's six GE 9E turbines would produce 750 megawatts of electricity, enough to power the equivalent of 750,000 Iraqi households.
But even as work continued at Al Qayara, all was not well in the country: to the west, in Anbar Province, Iraqi security forces were engaged in a fierce struggle for control with ISIS militants—and they were losing ground.
The ISIS advance was shockingly swift. On June 4th, insurgents entered Mosul; by June 10th, the city had fallen. It quickly became impossible to keep the plant online. "When the city of Mosul was occupied," says Abdul Fattah, head of the plant's maintenance department, "it stopped processing fuel for the station. Within three days the electricity was shut down." Soon enough, ISIS militants took control of the plant.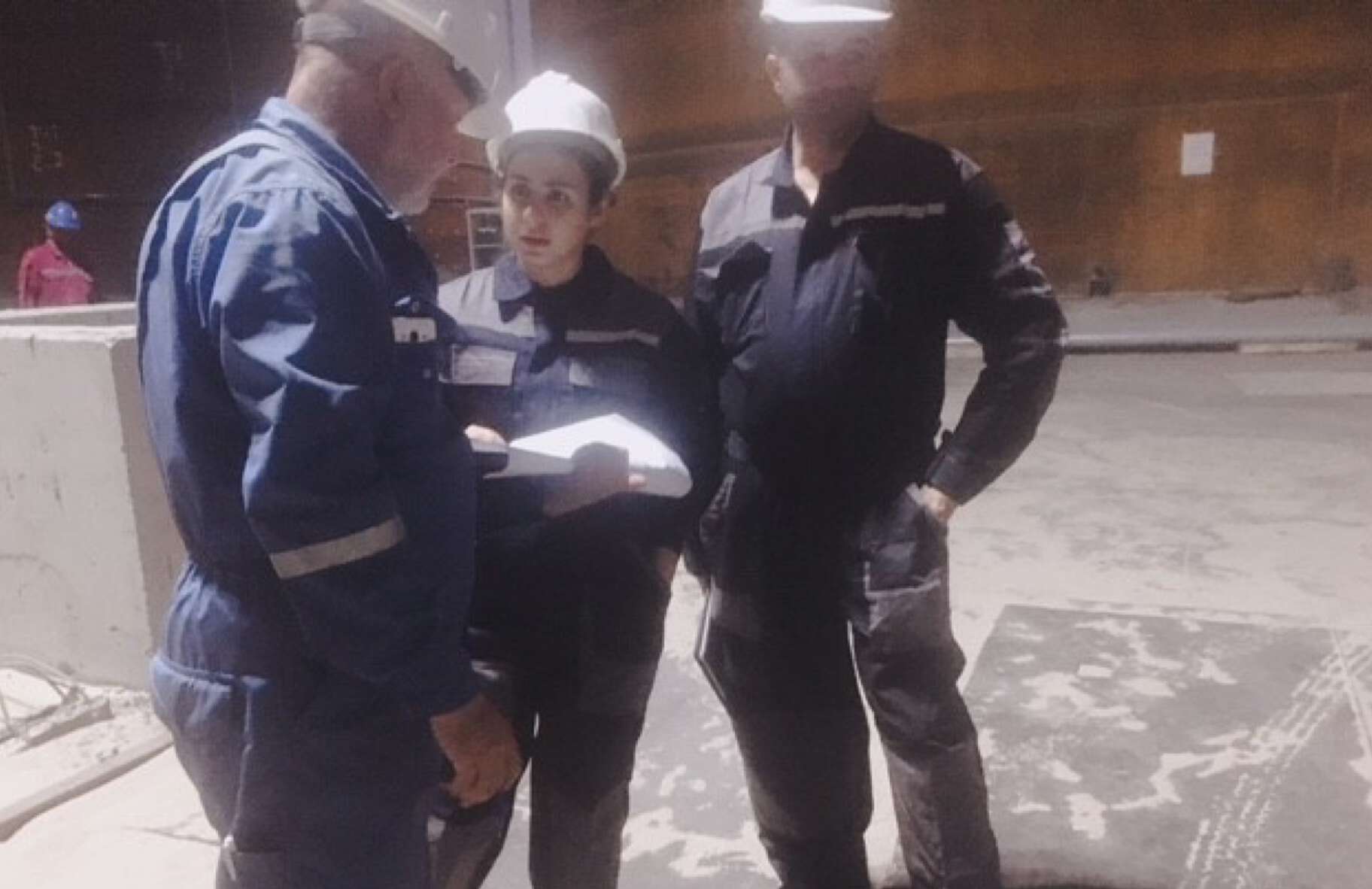 Sura could feel the anger build inside her as she watched videos of ISIS fighters invading Mosul. She was a student then, working toward her masters in mechanical engineering at Baghdad's al-Mustansiriya University. "Seeing what was happening in Mosul," Sura says now, "you had this potential anger inside yourself, but you couldn't do anything."
Sura let her potential anger become potential energy, driving her to succeed. As the only female student in her mechanical engineering program, she was already a trailblazer. Her degree program required her to conduct site visits and, as she puts it, "it's difficult for a lady to go a lot of places in Iraq." But the difficulties didn't faze her; rather, they seemed to propel her forward.
After completing her masters program in 2015, she moved on to work for contractors in Baghdad. Some of her employers were GE customers, and Sura began to hear about the company's positive reputation. "People said the people at GE were believers in women," she recalls, "and what women can do." She made it her goal to work for GE. In February 2017 she achieved her goal, joining the company's Graduate Management Program.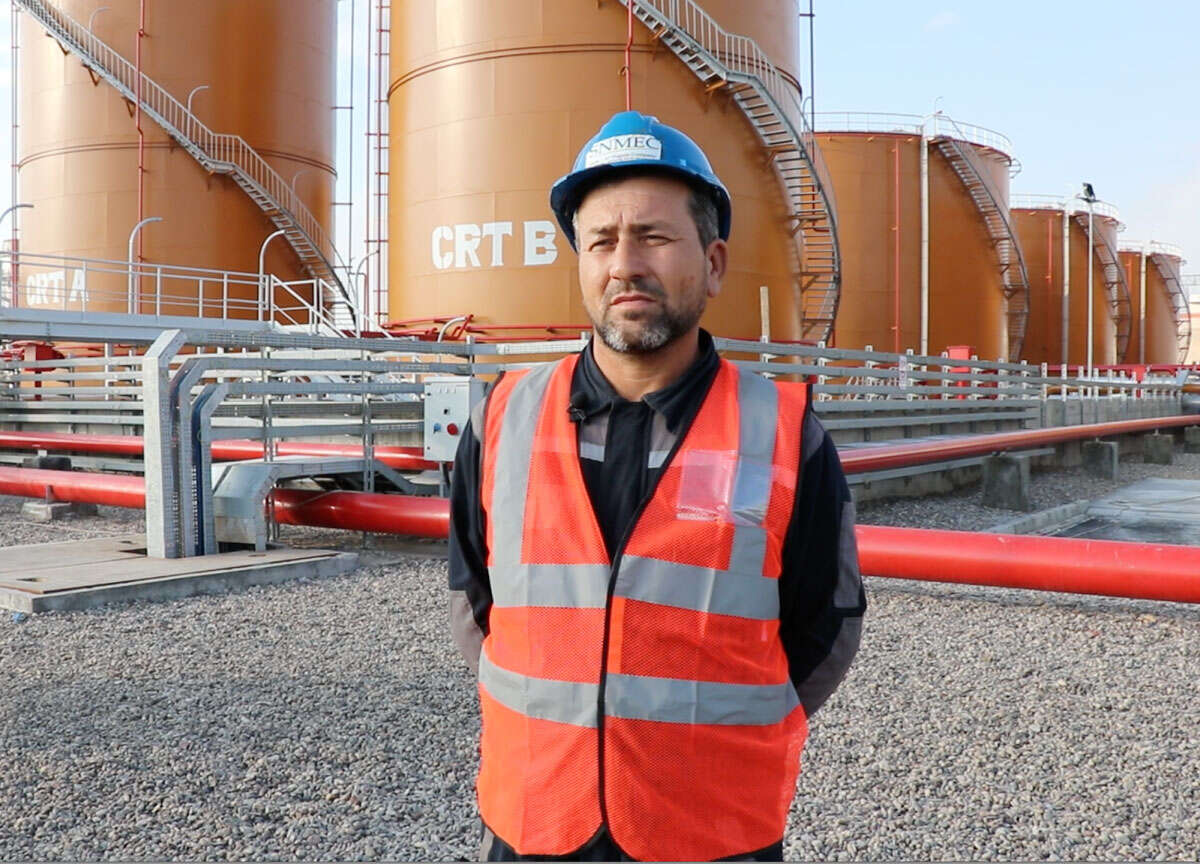 Bringing Power Back
In the fall of 2016, Iraqi forces began an operation to take back Mosul and the surrounding area from the Islamic State. As ISIS forces fell back to their stronghold in the city, they left destruction in their wake. Before they retreated, the militants occupying Al Qayara detonated explosives, destroying the plant's fuel tanks and damaging nearby equipment.
By February 2017, the Battle for Mosul had been underway for four months, and Iraqi forces had taken control of the city's eastern side. The fighting would not end for some time, however—it would be five more months before Western Mosul was liberated.
After three years of suffering under ISIS occupation, the protracted battle plunged Mosul into even deeper misery. 54,000 homes were destroyed across the city and surrounding areas. Hundreds of thousands were displaced from their homes. Those who remained in the city lived among more than 850 million tons of debris.
Mosul had been plunged into darkness for nearly three years; nighttime lighting levels had fallen by 89% within the first months of ISIS occupation. Islamic State efforts to provide public utilities were ineffective, and ISIS officials struggled to maintain power to critical infrastructure like hospitals and fire stations.
Under ISIS, life in Mosul had come to a halt; but then, as Iraqi forces began to push them out of Mosul, GE engineers took steps to determine how they could bring power back to the city. After reviewing high quality satellite imagery, they concluded that although approximately 15% of Al Qayara plant had been destroyed, its key components—including its 6 turbines—were salvageable. And so they set about bringing the plant back to life.
The plant lay beneath 600 tons of rubble—and with the fight against ISIS still raging, assembling the manpower necessary to dig it out was no easy task. Partnering with SENMIC, an Iraqi engineering, procurement, and construction company, GE was able to recruit more than 700 workers; they instituted new security protocols, and worked closely with the Iraqi military and the Ministry of Electricity to make sure building materials flowed quickly and safely through the country's many checkpoints. By the end of 2017, the team at Al Qayara was making significant progress.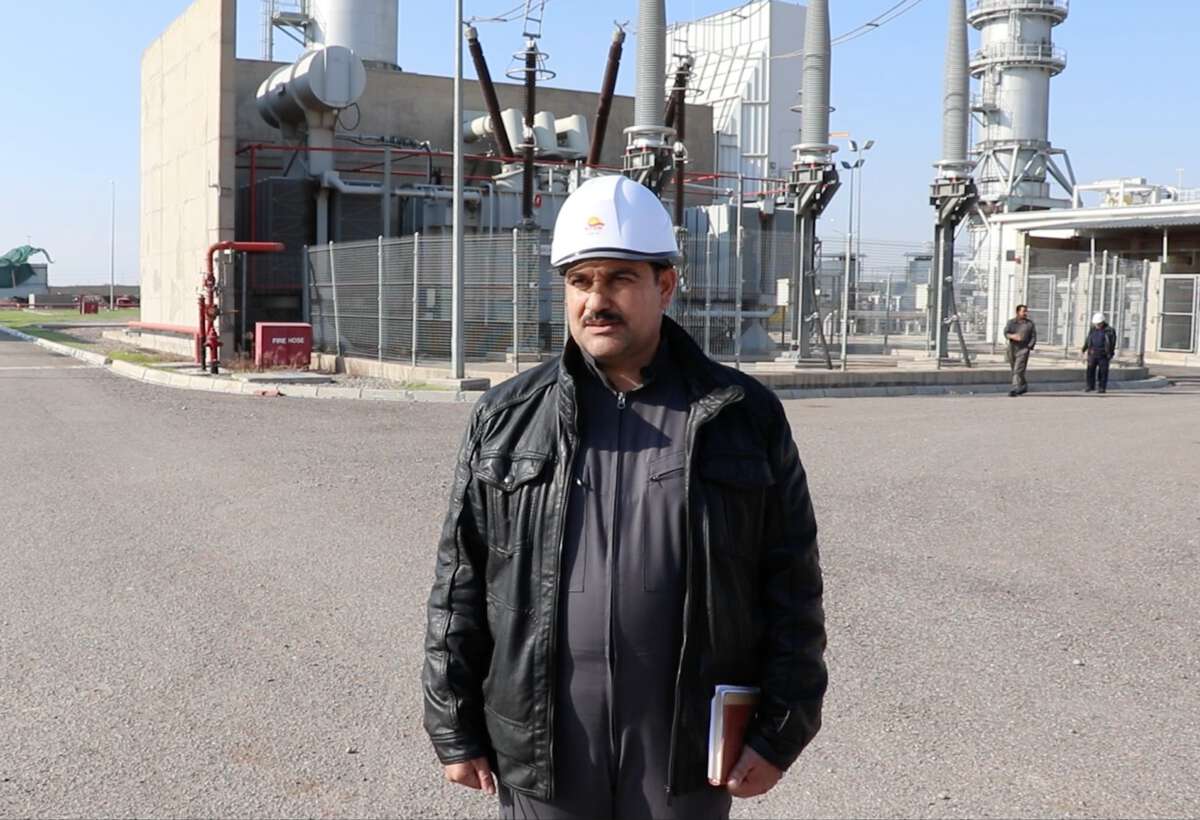 Taking The First Step
As the Graduate Management Program drew to a close, Sura began to look for her next opportunity. She found it in another GE initiative, the Project Leadership Management Program. Not only would she be able to learn crucial skills related to project management, she would be able to directly help the people of Mosul by joining the Al Qayara reconstruction project. In February of 2018, Sura joined the team, handling planning and scheduling remotely, from GE's Baghdad office. "For the project, I could do a Skype call with everybody," she says, "join the meetings and all the activities, and schedule next steps." But she felt she could do more.
As she considered what to do, the words of one of her mentors came to her: "A project manager needs to take the first steps." Sura had already taken those steps when she became the first woman in her graduate program. Now she saw another chance to take action by joining her team on site at Al Qayara.
That was how she found herself driving through Mosul in June of 2018, at the center of the incredibly complex reconstruction project. Working remotely with her team was one thing—but getting on site allowed her to become more deeply involved in the work at Al Qayara. Because, she says, "you don't have just your team to support. You have your customers. You have your sub-contractors, your vendors."
Looking Toward Iraq's Future
In the end, reconstructing Al Qayara has been more than a matter of removing rubble or rebuilding fuel tanks. It represents new opportunities in a region devastated by conflict. "For three years," says sub-contractor Ahmed Abdul Ghafoor Khedir, "the people of Ninawa have suffered unemployment up to 95%. This project has provided them 750 new job opportunities." Saad Salem Hasan, head of the plant's operation and control, emphasizes the overall impact of the reconstruction: "Today, electricity is our lifeline and basis of life itself. The presence of electricity brings life back to the province."
For Midhat Mirabi, Power Services Leader, GE Power North Africa, Iraq & Levant, the success of the Al Qayara reconstruction is emblematic of GE's dedication to rebuilding Iraq: "We understand how important it is to deliver power immediately and our holistic action plan brings together advanced solutions, financing, local investments, trainings and social services that are expected to benefit the people, businesses, and industries of Iraq."
With the plant scheduled to become fully operational in January of 2019, Sura can already see the role she will play in projects to come. "I want to be a successful manager who can do their job in a good way to fix what we have in here," she says. "Not just fix what ISIS already destroyed, but also to improve what we have."