Full Steam Ahead
How Cleaner Coal Is Changing South Africa's Power
By Stephen Tyler
---
The capacity to generate 4,800 megawatts when fully operational - enough to power the equivalent of 3.5 million households across South Africa. More than $18 billion rand (1.3 billion US dollars) invested in the local economy. Thousands of jobs created.
The numbers speak for themselves, but they can't capture the overall impact of Kusile Power Station.
In this photo essay, take a look at the incredible work under way at Kusile and meet some of the extraordinary GE professionals powering change in South Africa.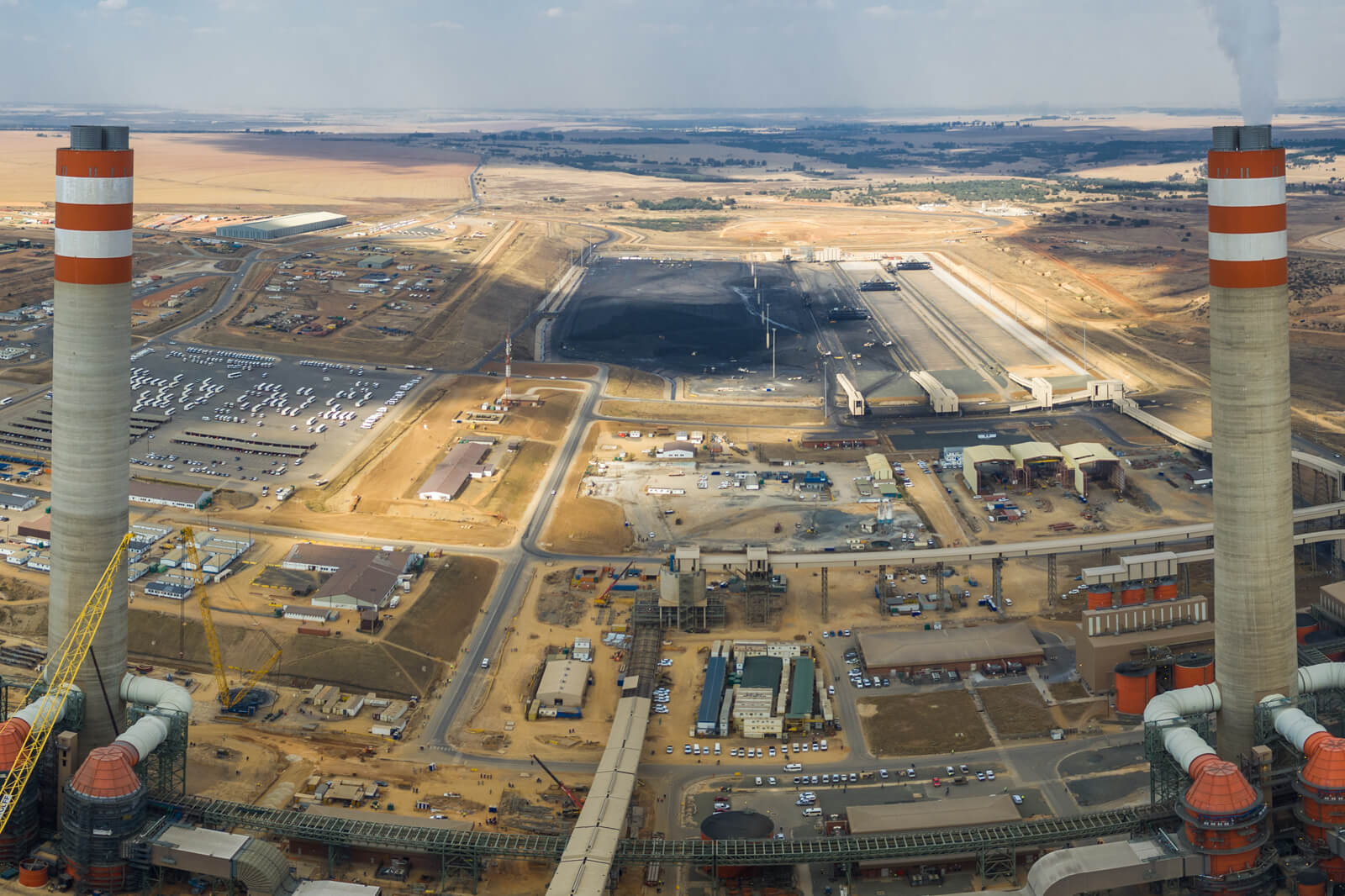 Located approximately 100 kilometers outside of Johannesburg, Kusile will be the 4th largest coal power plant in the world once complete.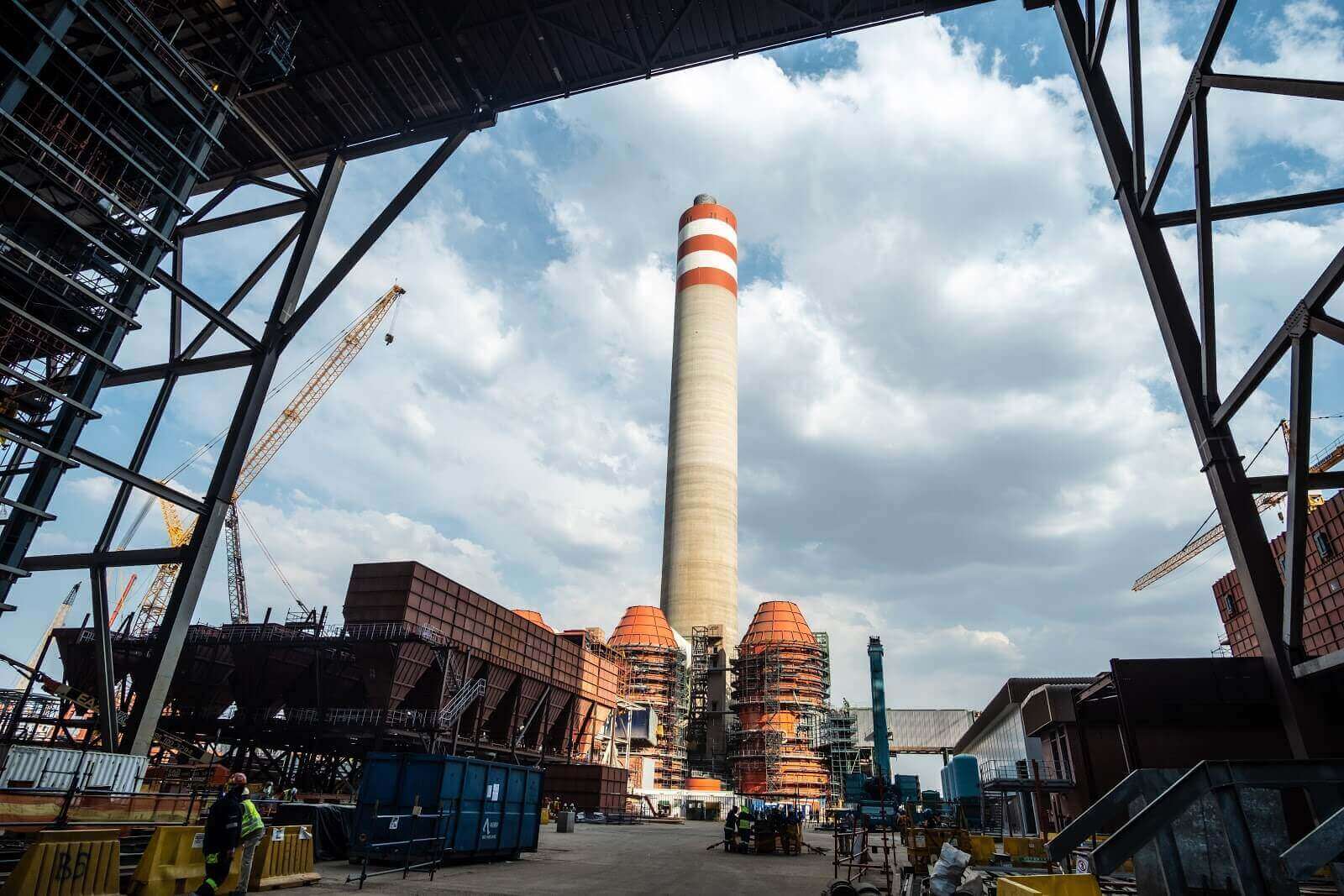 Emissions from Kusile are treated via a wet-flue gas desulphurization (WFGD) system. The large orange structures at the base of the smokestack are responsible for gas absorption.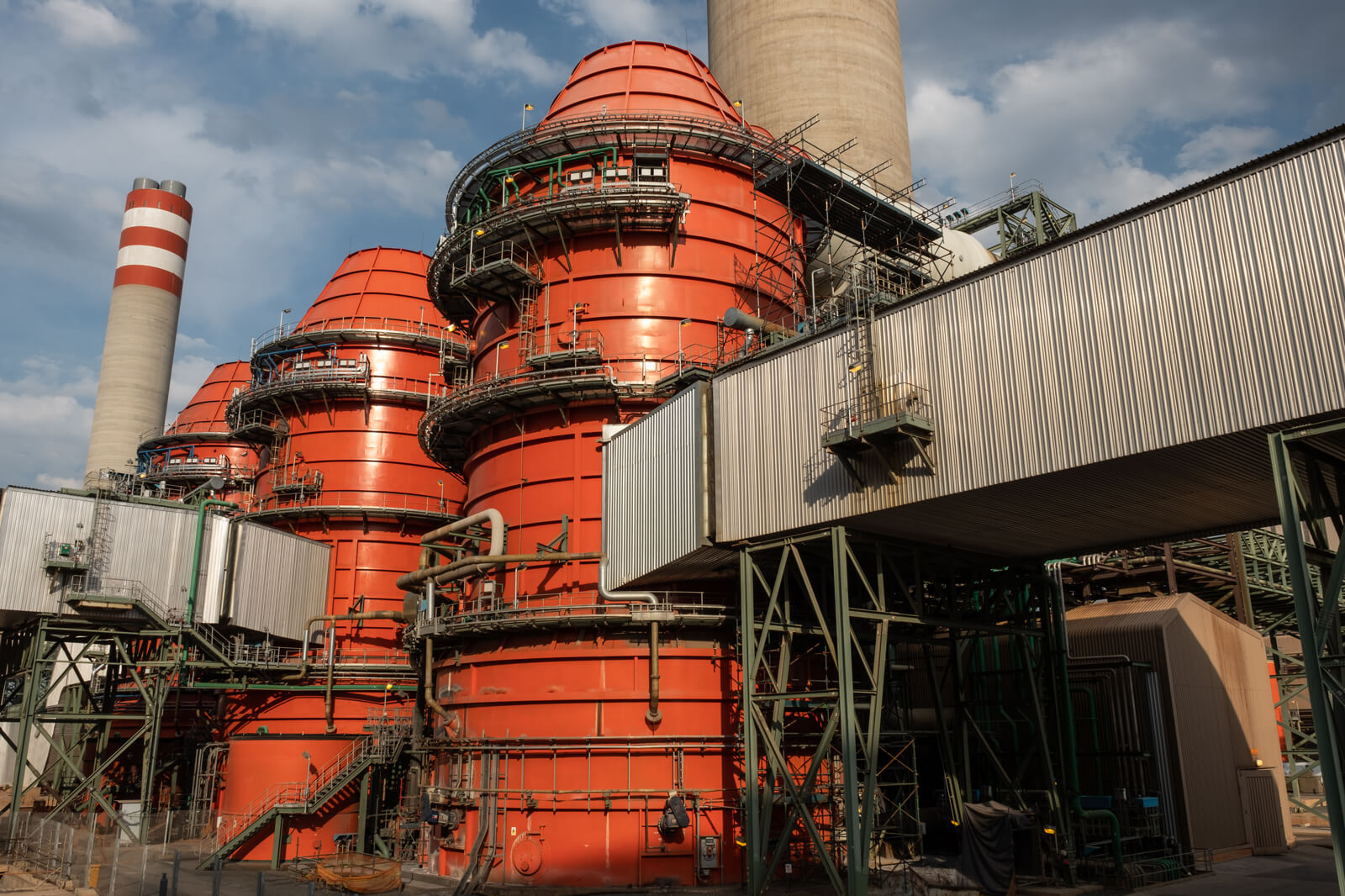 A closer view of the WFGD gas absorbers.

Kusile is the first power plant in Africa to implement WFGD technology. In April 2018, the Kusile WFGD system achieved a 93% percent removal efficiency rate, making it the cleanest coal-fired plant in South Africa.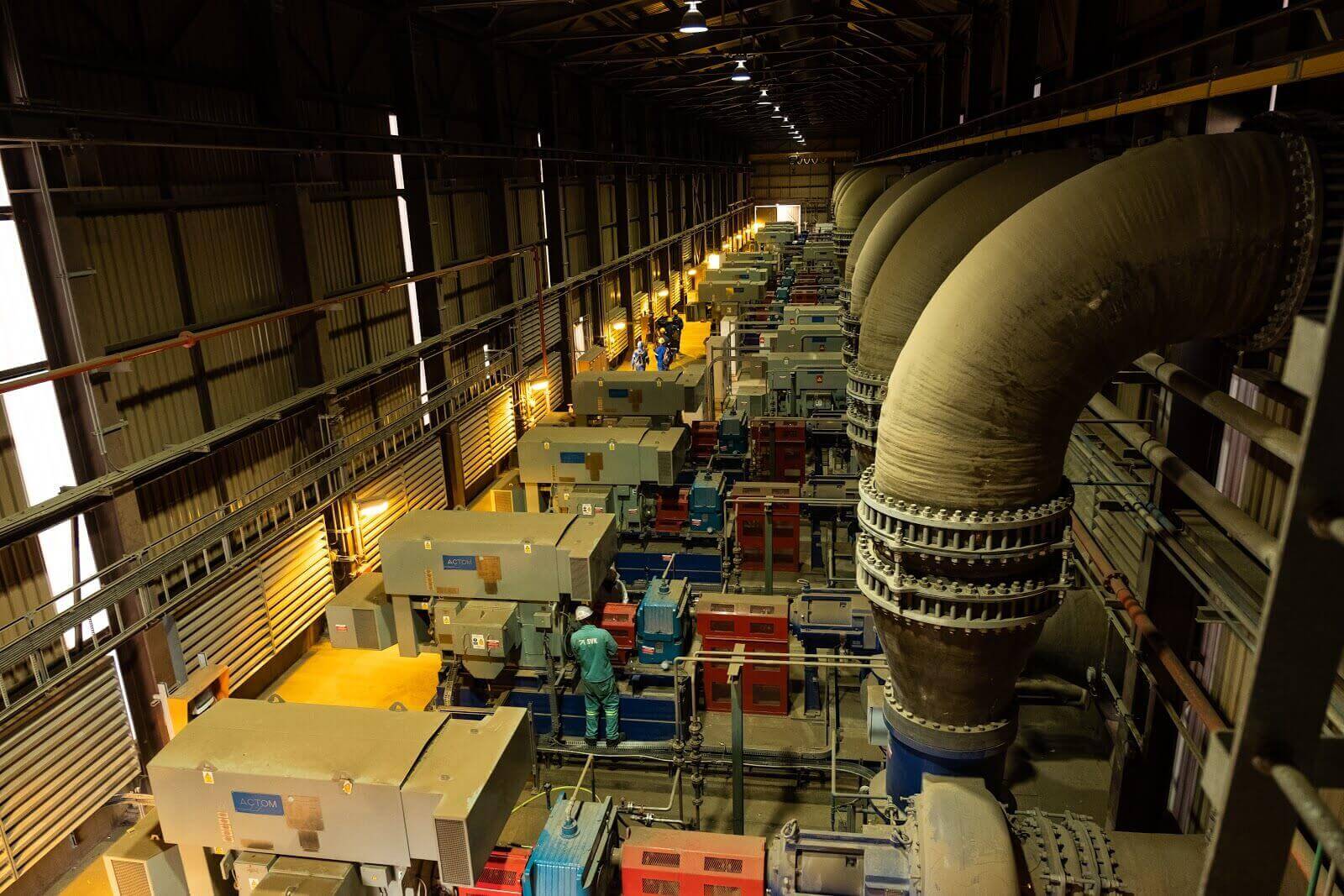 Inside the Pump Hall, recirculation pumps provide the power necessary to move slurry through the WFGD absorbers.

The absorbers remove both sulphur oxides (SOx) and nitrogen oxides (NOx) from Kusile's emissions.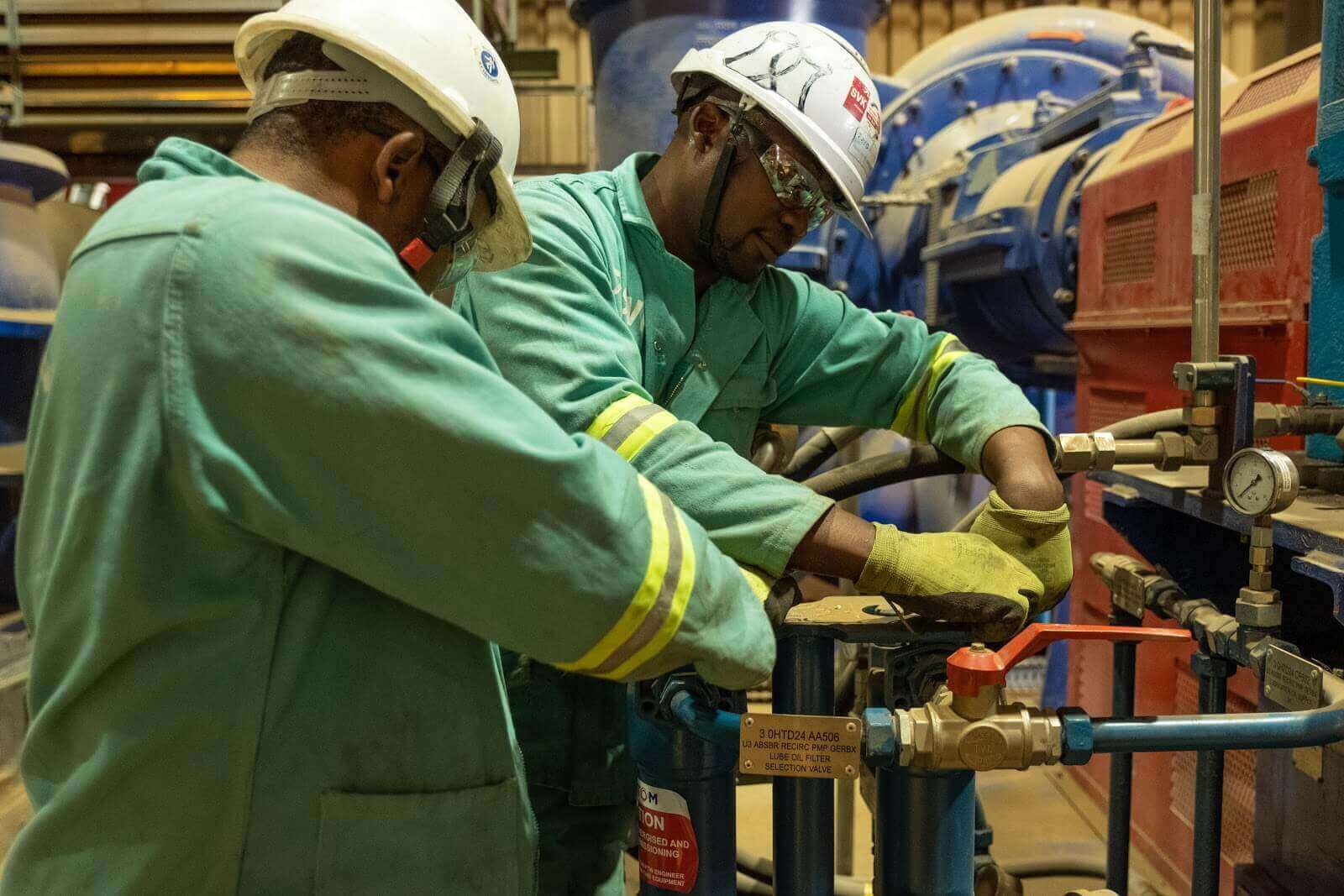 Sub-contractors support GE commissioning work on the WFGD system's recirculation pumps.

Nearly 80% of the workers on the ground at Kusile come from local areas. The other 20% are specially skilled workers who have been brought in to help train and transfer skills to the local workforce.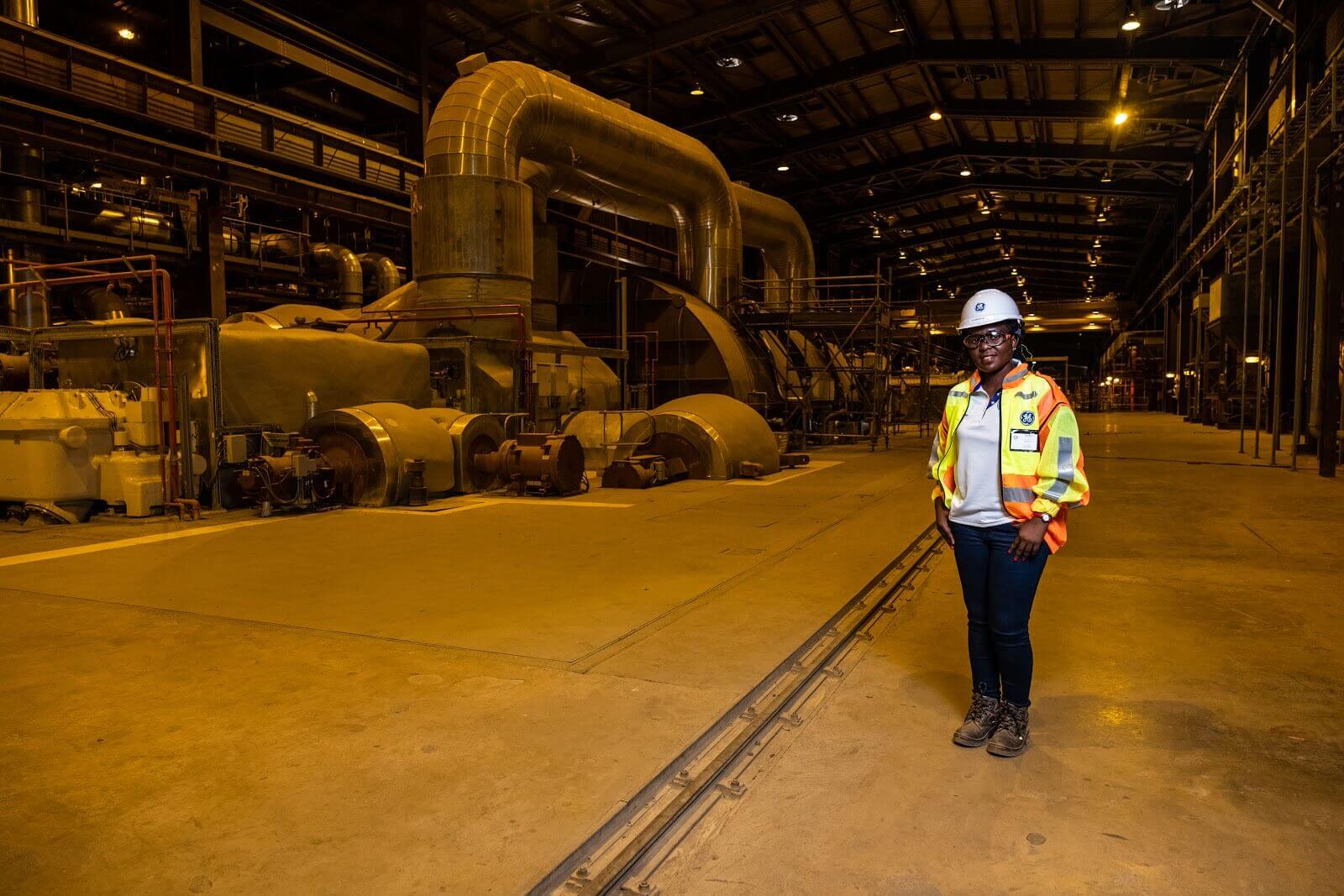 GE Power's Nthabiseng Kubheka works as executive project director at Kusile. She leads the team responsible for the engineering, procurement, and construction of the plant's WFGD system, turbine generator sets, and air cooled condenser systems.

According to Nthabiseng, "Kusile stands as a living example of a running power plant that ensures that the emissions that come out of it is clean in comparison to other coal-fired plants."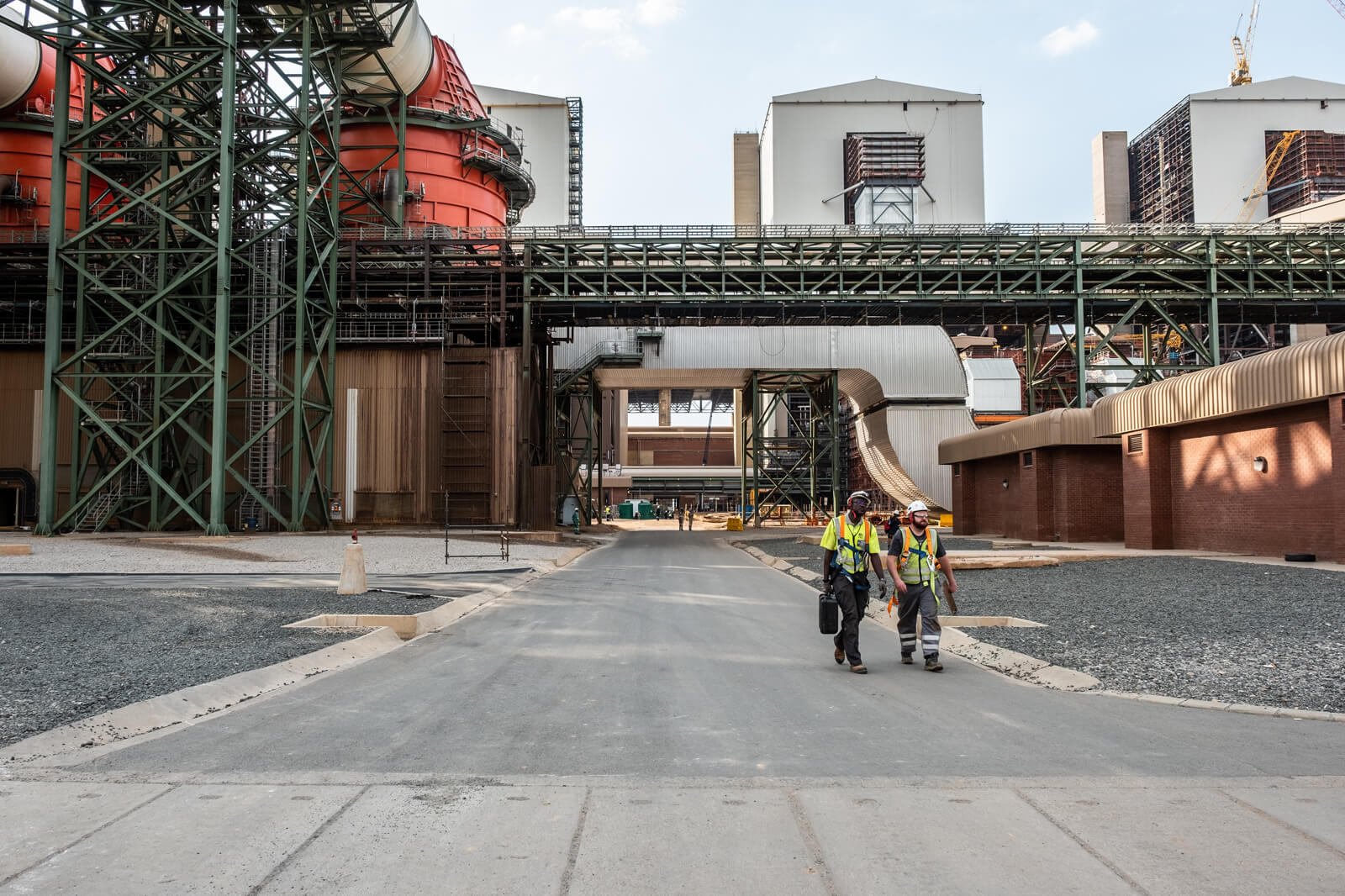 More than 3,300 professionals, both GE employees and partners, work on the GE turbine and generator scope at the Kusile power plant to ensure its on-time construction and commissioning.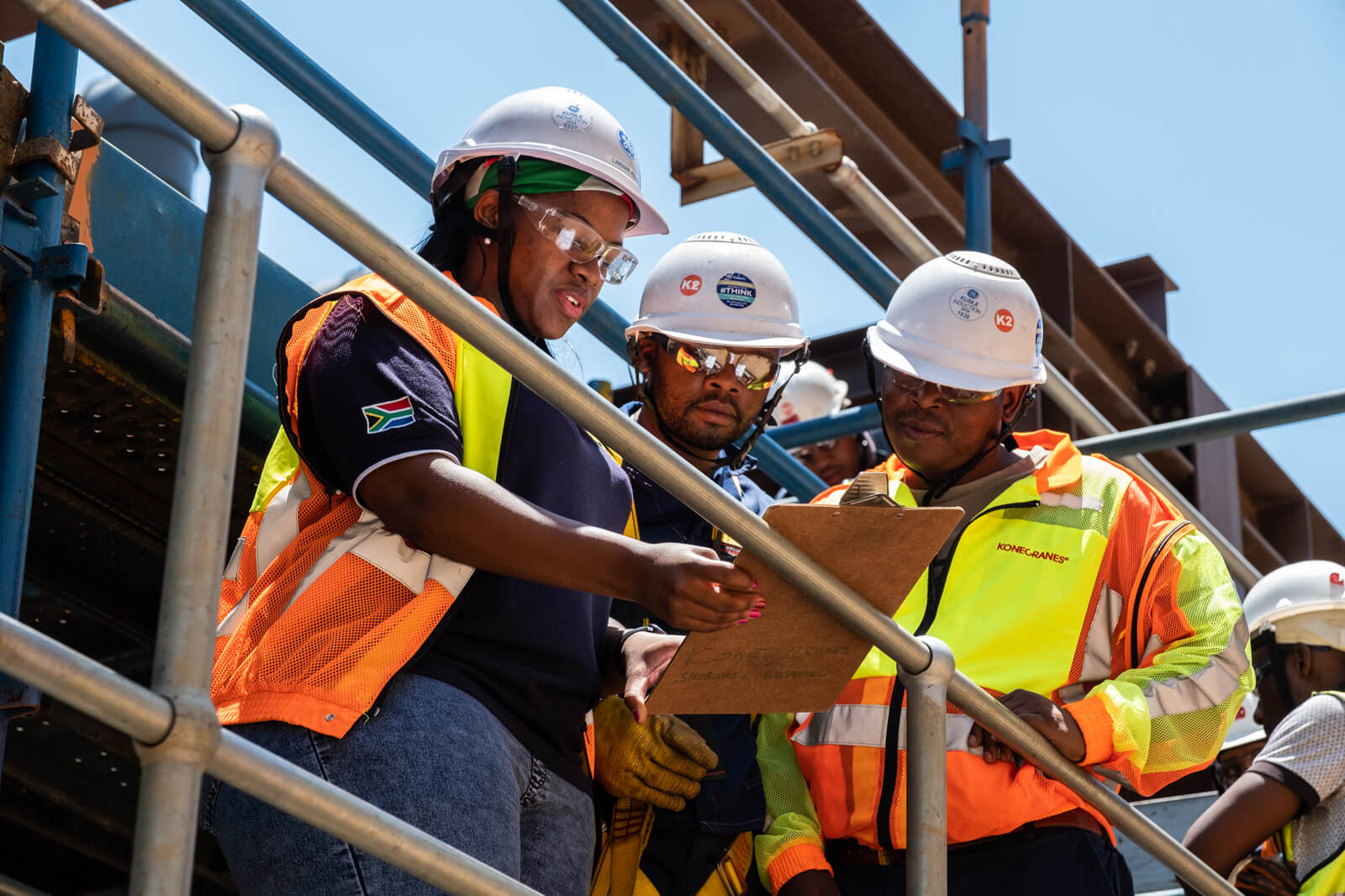 GE's Lindiwe Phafodi performs a risk assessment with sub-contractors Raphael Shobane and Nhlanhla Khoza.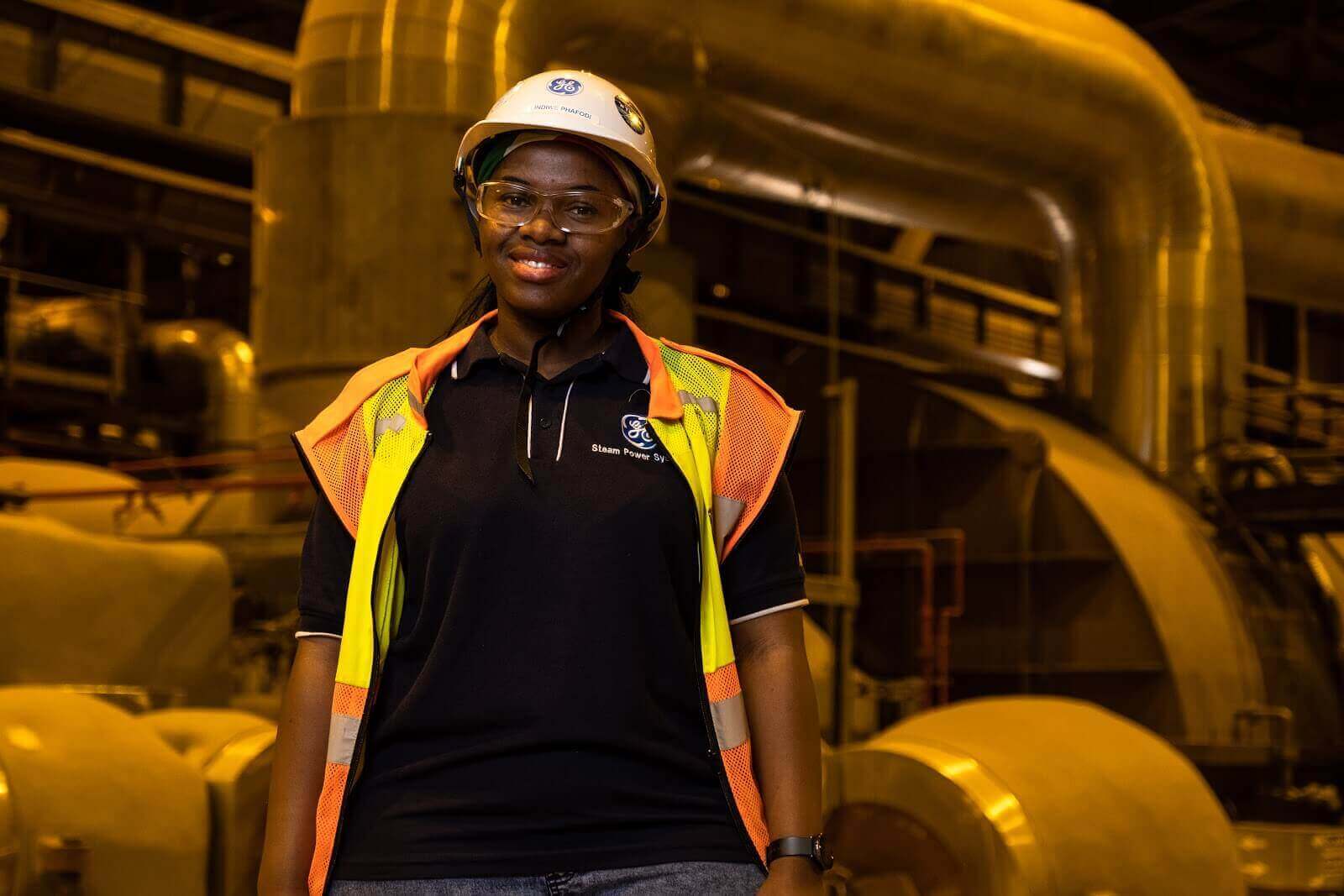 Lindiwe stands in front of one of Kusile's steam turbines.

Lindiwe Phafodi is the first candidate in Africa to be enrolled in the GE Project Management Leadership Programme, which piloted in 2017. Originally hailing from Middelburg, Mpumalanga, just a short distance from Kusile, Lindiwe takes pride in having acquired an array of technical skills across disciplines including construction, compliance, financial, safety, civil technical management and project tracking.

"When I studied mechanical engineering," Lindiwe says, "I wanted to be in a technical field. So when the opportunity came for me to join GE at Kusile, I took it with both hands. That is something that I've always prepared for. And I'm happy I'm part of this project.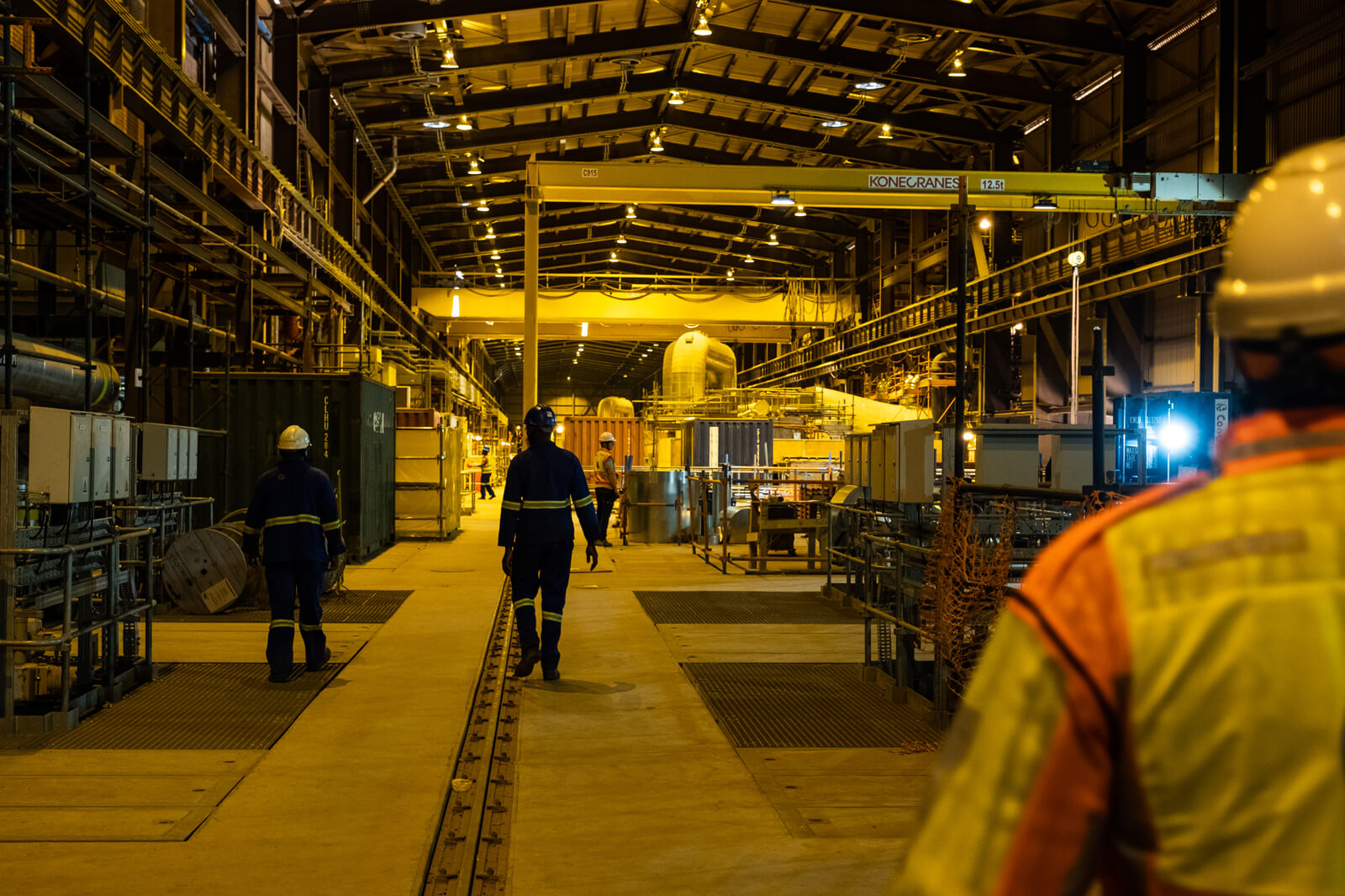 Inside Kusile's turbine hall, which houses all 6 800MW steam turbines.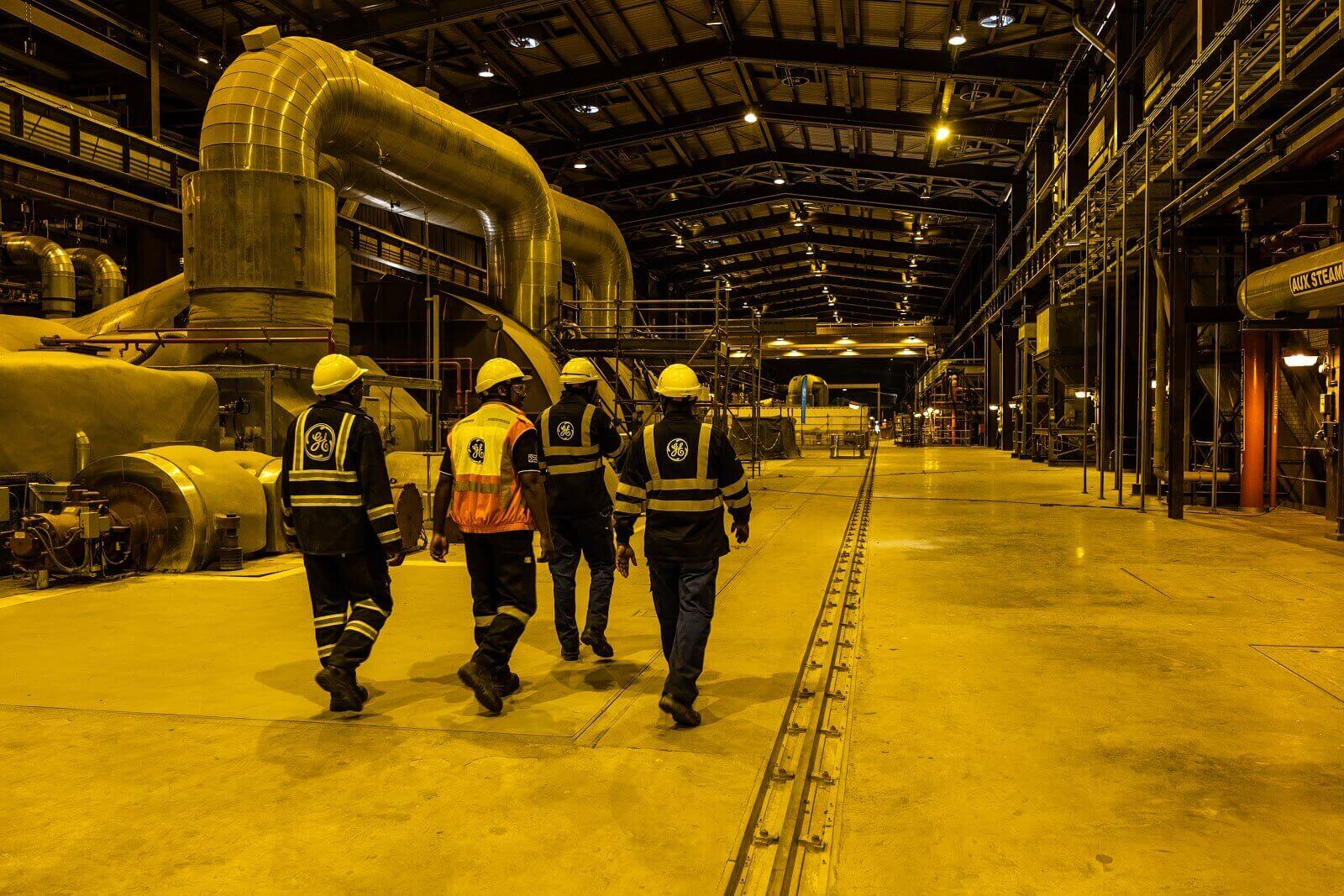 Members of the GE turbine technical team walk through the turbine hall.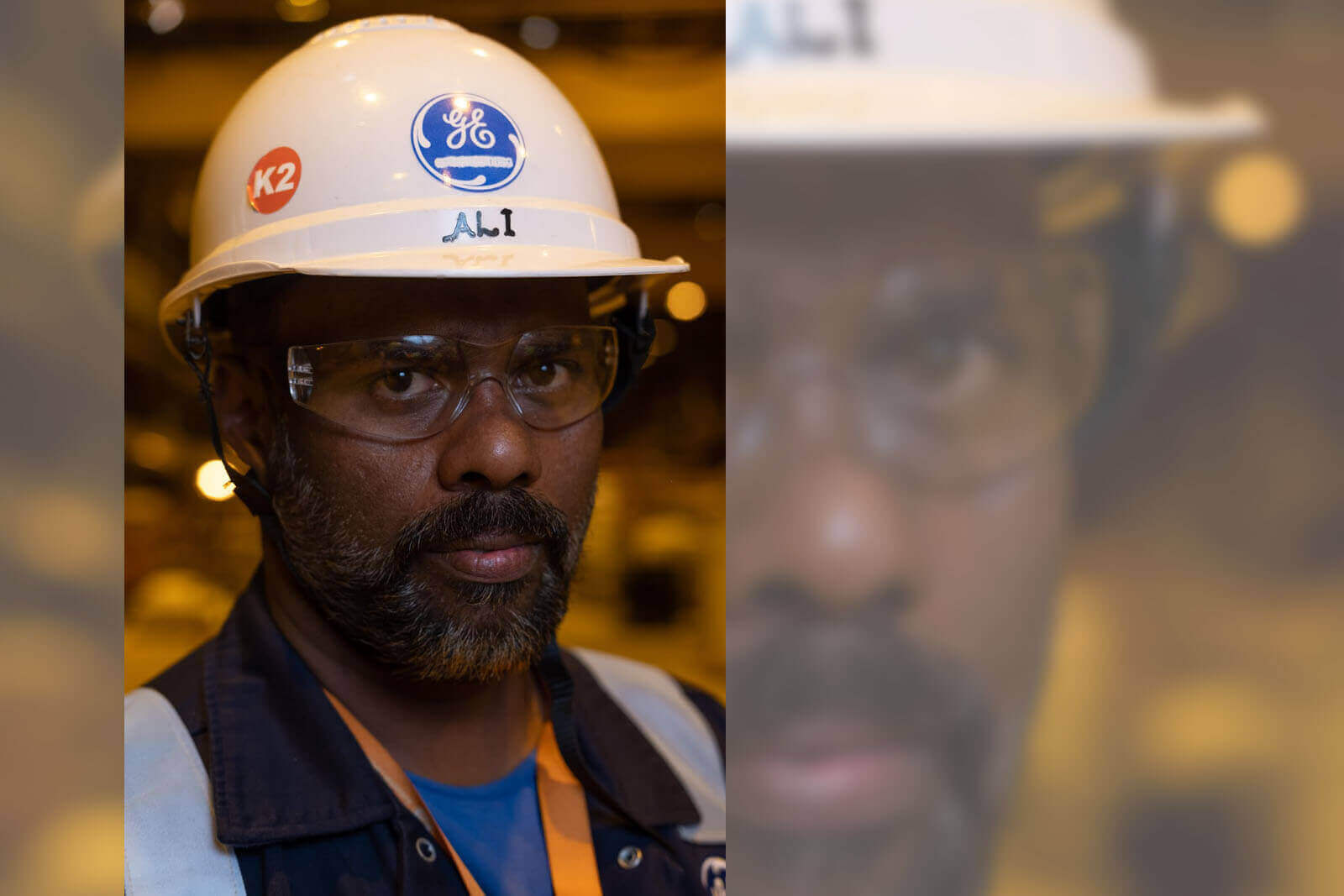 Muhammed Ali is a turbine technician from New Delhi, India who first joined the turbine technical team in 2012. He relishes his work as a senior turbine technician, and has particularly enjoyed training incoming technical trainees over his seven year tenure. Muhammed previously worked on the Alstom turbine fitting team in Saudi Arabia.

He says the complexities of learning the South African way of life has been the most exciting part of his career.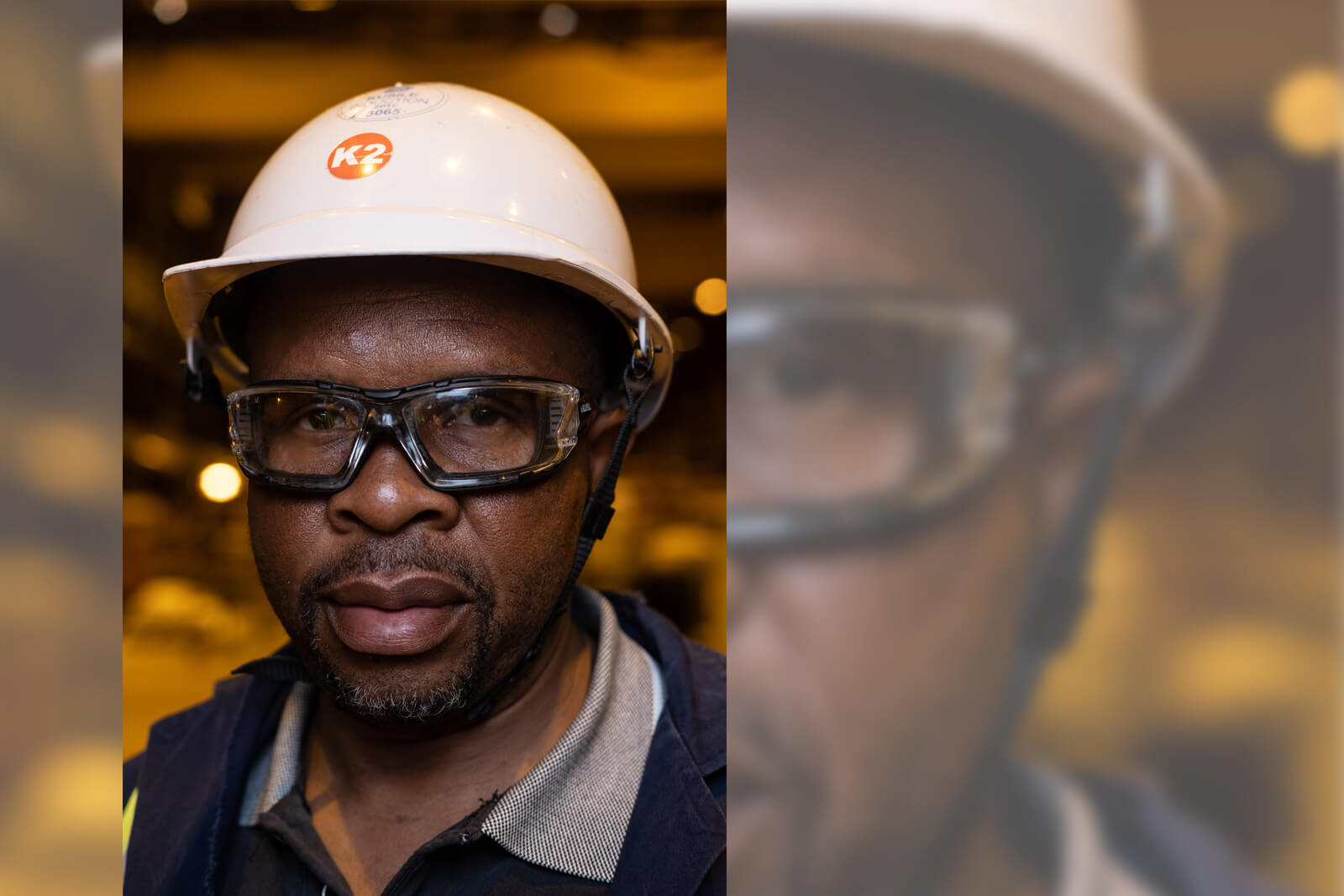 Greatman Mpedzidi, a Mpumalanga local, has spent over 20 years of his career working in technical services at various power plants.

Watching the economic and social benefits of Kusile's construction has been one of the highlights of his time at the plant. As intense and difficult as turbine fitting can be, he and his team have remained entirely focused on their main task: getting the plant's generators commissioned.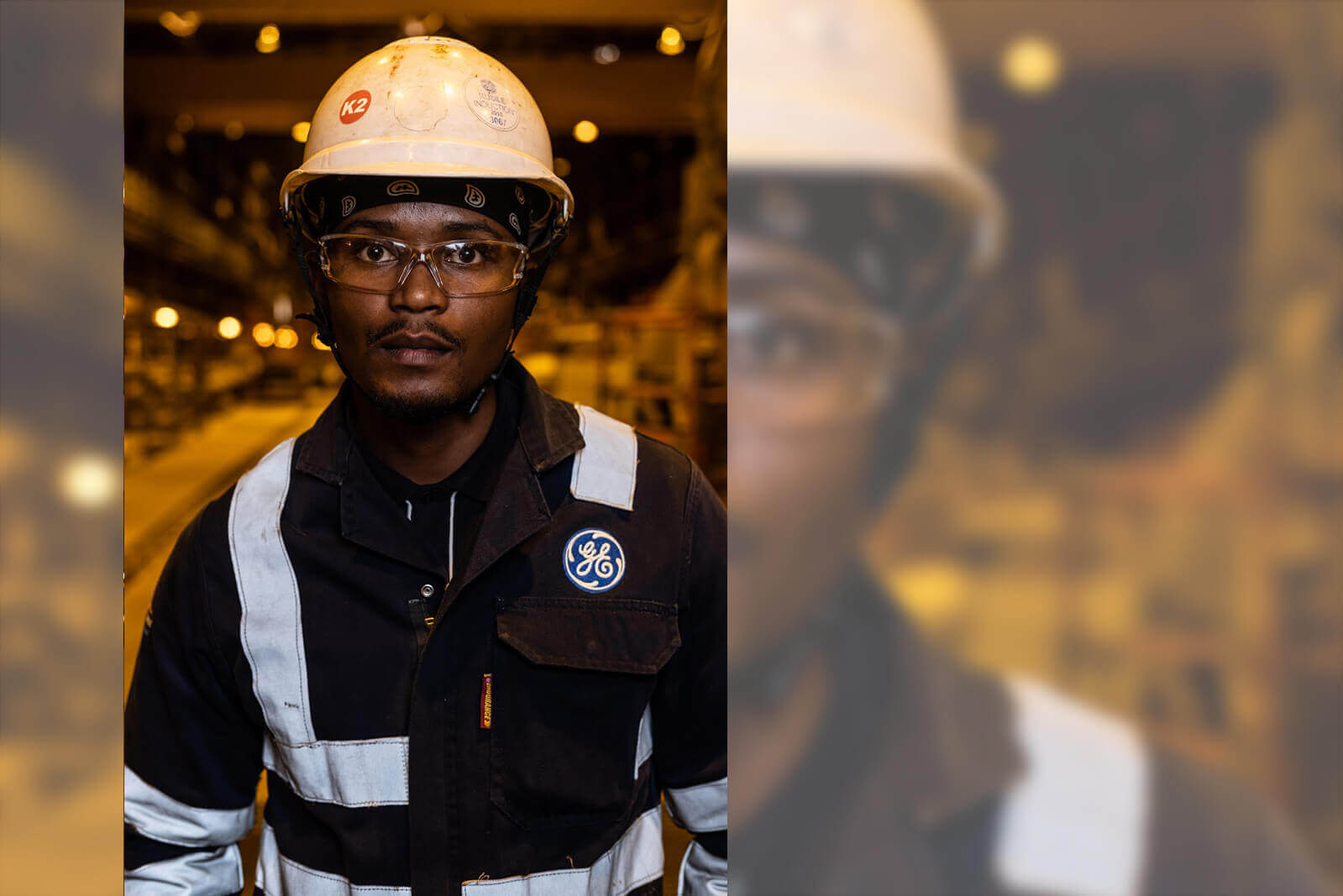 Lebogang Motshweneng joined the turbine fitting technical team in 2015 as a trainee, after qualifying as a mechanical fitter from a local university in Mpumalanga.

Lebogang says he will never forget how anxious he was to work inside of a power plant because of the sheer size of the machinery. As a member of the trainee programme, he's "paying attention to detail" as he saw the importance of precision in turbine fitting.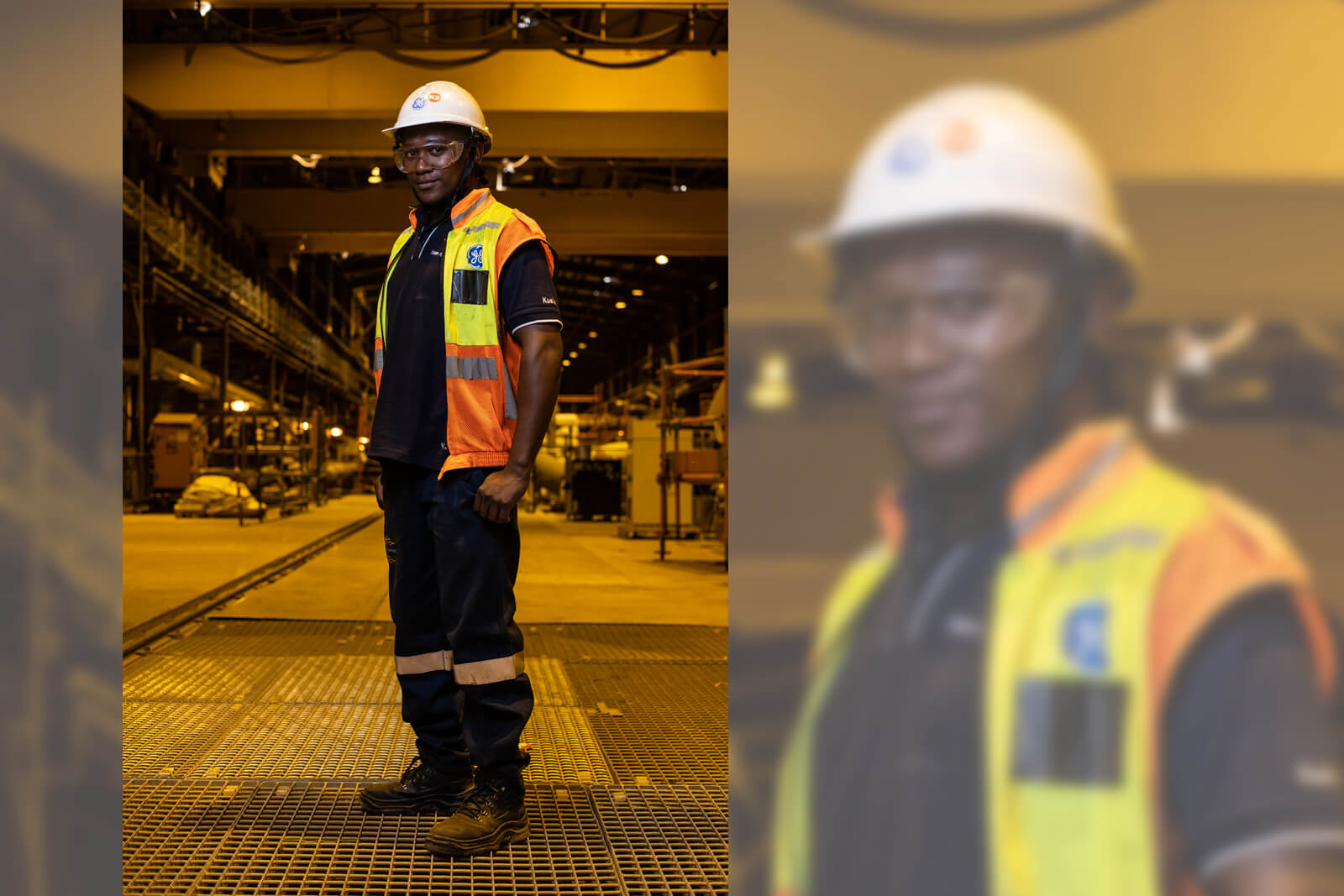 Bathandwa Ndaba hails from Oggies, a community neighboring Kusile. He joined the turbine technical team in 2015 as a trainee soon after graduating from Mpumalanga's Tshwane University of Technology.

Bathandwa speaks highly about the skills that he has been able to acquire and develop. As the project comes to a close, Bathandwa says he is confident that finding another job will not be difficult because his newly acquired skills and personal development give him a distinct competitive advantage.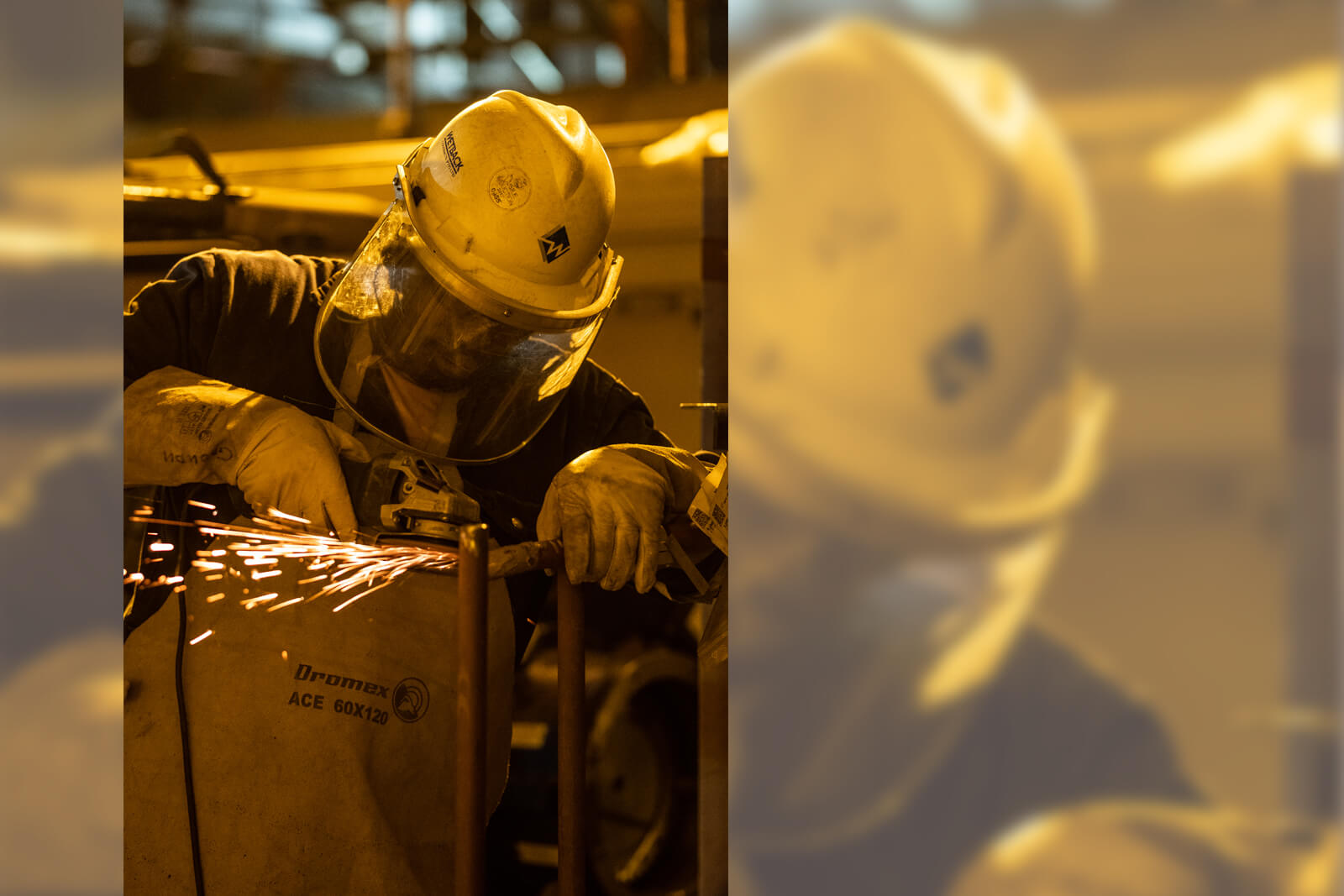 A tradesman performs piping preparation work for Kusile's feedwater pump lube oil system.

Workers trained at Kusile will be able to utilize their new skills to secure employment on new projects.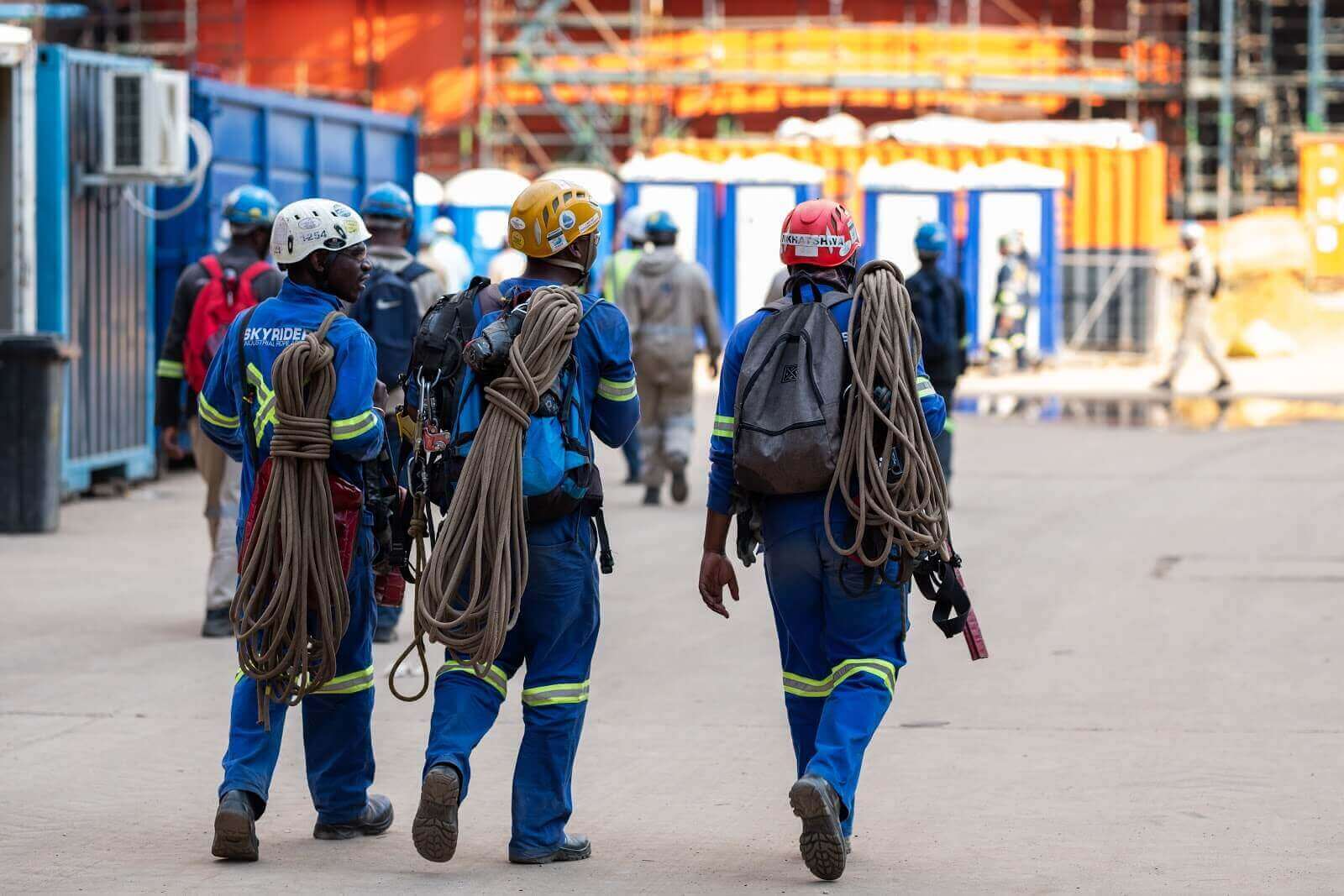 The construction at Kusile requires a wide variety of sub-contractors with specialized skills. This team is responsible for painting the plant's exterior.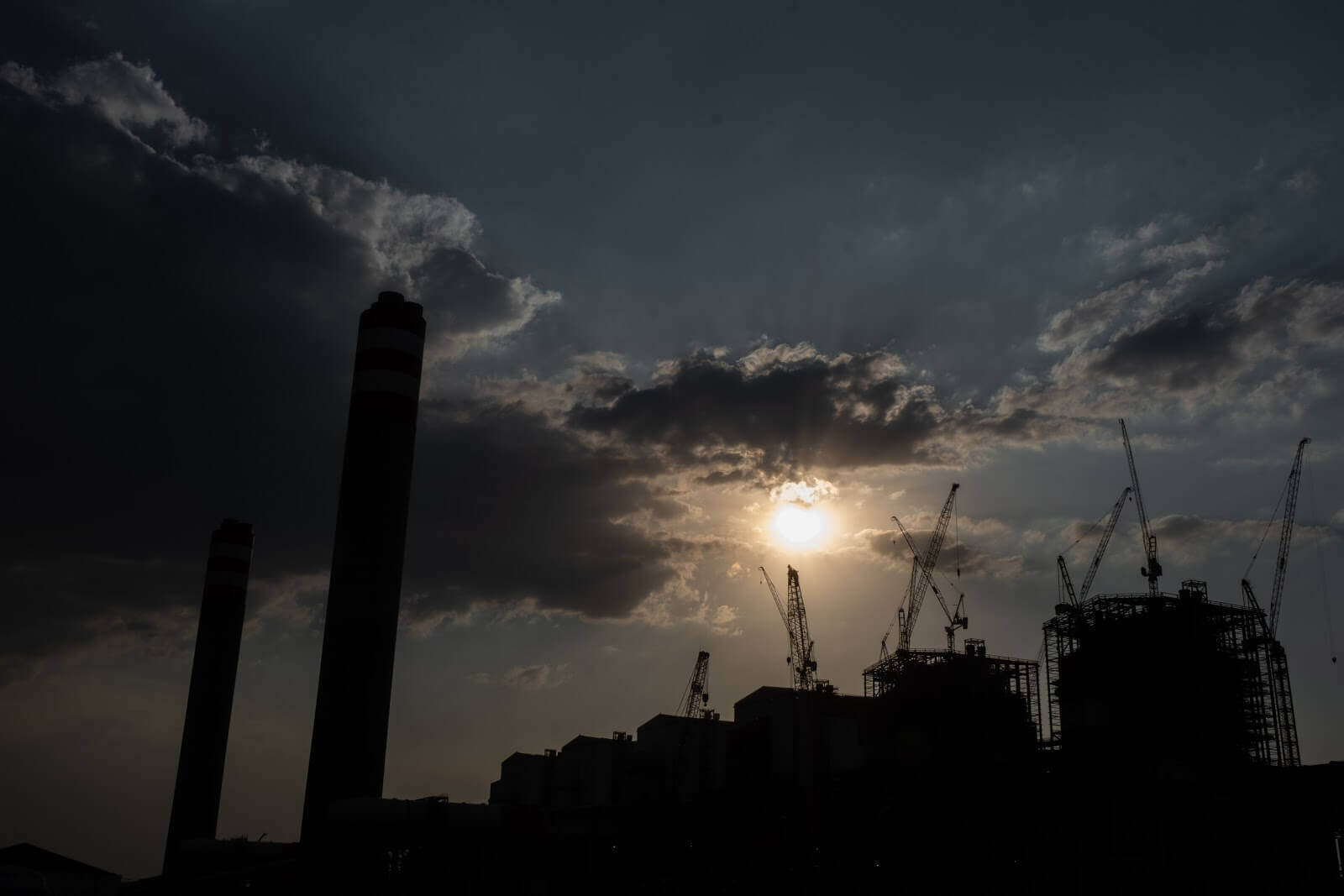 Sunset over Kusile.
GE has set its sights on an ambitious goal: powering 95% of the local population by 2030. Kusile plays a crucial role in meeting that objective, while also driving the economic development of Mpumalanga.
Learn more about Kusile and GE Steam Power's work in South Africa
here
.